Recipes
Cranberry Brie Bites Recipe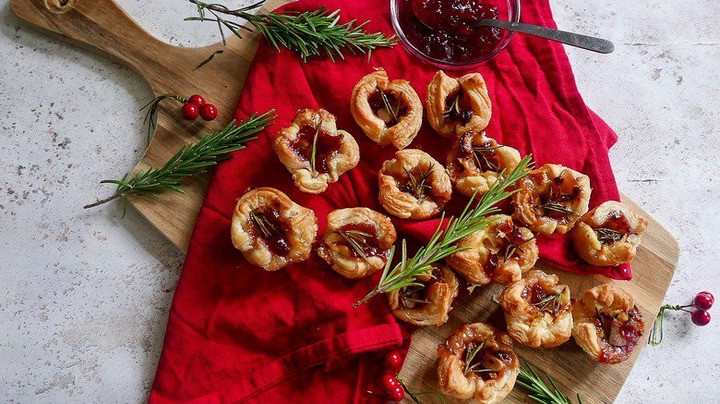 If you're looking for a holiday party appetizer that will make you seem like a professional chef but is actually incredibly easy to make, this cranberry Brie bites recipe from developer Ting Dalton of Cook Simply is just what you're looking for. These Brie bites are the perfect combination of sweet and savory, and they come together so easily. Who can resist the creamy, mild taste of Brie cheese? And, paired with subtly tart cranberries and a buttery puff pastry crust, it doesn't get much better than that.
"If you're looking for festive or seasonal nibbles or canapés, then [these] easy-to-make brie bites will impress," says Dalton. "You have the lovely sweetness of the cranberry sauce, but the cheesy hit of brie, alongside the perfect combination of garlic and rosemary, all wrapped with buttery puff pastry." Some of the best recipes are those that successfully incorporate different flavor profiles, and based on Dalton's description, this recipe definitely fits the bill. You're ready to move beyond pre-made, frozen appetizers — let's make some beautiful and delicious cranberry Brie bites!
Gather your ingredients to make cranberry Brie bites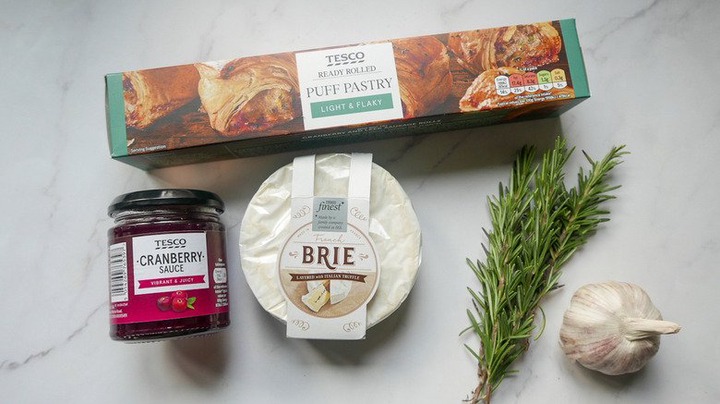 For this recipe, you'll need store-bought puff pastry, an wheel of Brie cheese, cranberry sauce, garlic cloves, and sprigs of fresh rosemary. The goal of this recipe is to make some delicious and festive canapés, not to make your life difficult, so it's totally fine to use store-bought cranberry sauce. "I used store brought cranberry sauce for ease," says Dalton. "You can use any brand you like, or if you have your own homemade sauce even better!"
Prepare the muffin tin and pastry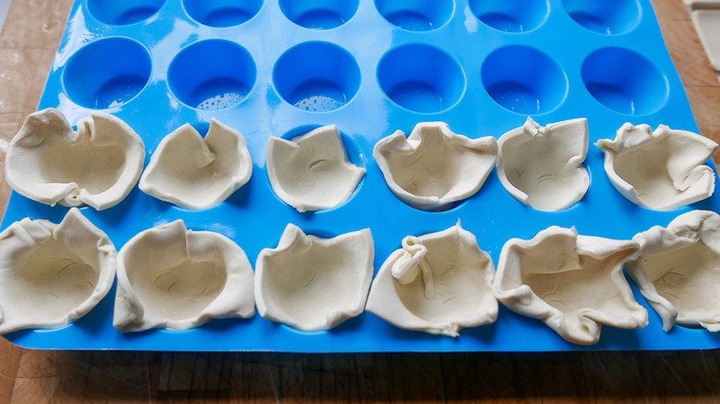 Preheat the oven to 310 F — don't forget this first crucial step! Then, as a second crucial step, grease a mini muffin tin by either spraying it with a non-stick spray or brushing it with vegetable oil. "Make sure to grease the muffin tin so the bites are removed easily," Dalton explains. Next, roll out the puff pastry on a lightly floured surface, and cut it into 24 squares. Don't worry, you don't need to pull out a ruler for this. "There's no need to be super exact with the pastry cutting," says Dalton. "A rough guesstimate works well here."
Finishing assembling the cranberry Brie bites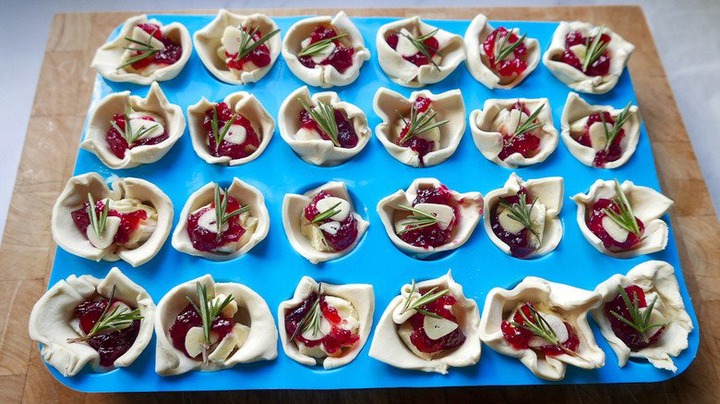 Cut the Brie into small slices, then put each slice into the individual pieces of puff pastry. Don't worry too much about how it looks, as the Brie will soften and melt anyway. Add a teaspoon of cranberry sauce on top, a sliver of garlic, and rosemary leaves. Don't these bites look good enough to eat? Well, don't do that quite yet — first, you have to pop them into the oven. Bake the bites in the oven for roughly 15 minutes, or until the pastry is golden and the Brie and cranberry sauce have started melting into one another.
Serve the cranberry Brie bites and enjoy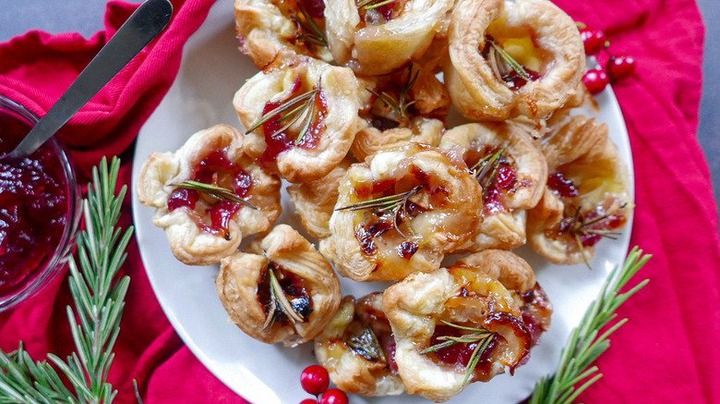 Remove the cranberry Brie bites from the oven, and serve them while they are still warm. This way, each bite will have the perfect amount of warmth and gooey cheese. You're probably not going to have any leftovers — there might even a mild disagreement over who gets the last one — and that's perhaps for the best, as Dalton does not recommend storing leftovers. Appetizers are crucial to any holiday food spread, and these cranberry Brie bites will leave your guests full of cheer — and cheese, of course.