Recipes
African recipe ; How to make African fish roll
An African fish pie is a popular West African streetfood – specifically in Cameroon, Nigeria and Ghana that is made with some sort of shortcut pastry fill with sardines and spices. In Cameroon, it is rolled up, while in other countries it is made in the shape of meat pie (empanadas).
These tasty snacks are deep fried not baked; however for a healthy version you can bake them. The baked version would taste slightly different from the deep fried version.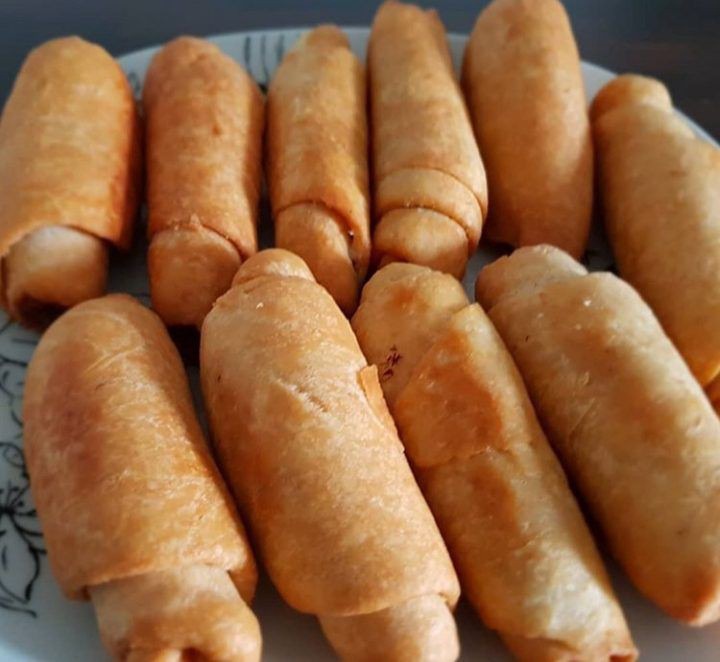 Ingredients for the dough
500 Grams Flour
1/2 teaspoon Salt
1/2 teaspoon baking powder
1 teaspoon Nutmeg (optional)
2 tablespoon Sugar
200 Grams Margarine or butter or 50/50
2 eggs
100 ml evaporated milk or fresh or water
Vegetable oil for frying
Ingredients for the filling
2-3 Tablespoon Vegetable oil
1 small Onions
1/2 teaspoon Cayenne pepper
1/2 teaspoon Oregano
1/2 Teaspoon each Curry & Thyme
Salt to taste
1 medium-size Fried Mackerel
1 Can Sardine in Tomato sauce
Directions for the filling
Remove the bones in the mackerel, shred it into small pieces and set aside.
.Add the vegetable oil in the sauce pan on a medium heat. 
 Add the diced onions, add curry, thyme, garlic, cayenne pepper, and oregano and stir everything together and allow to simmer for about 1 minute.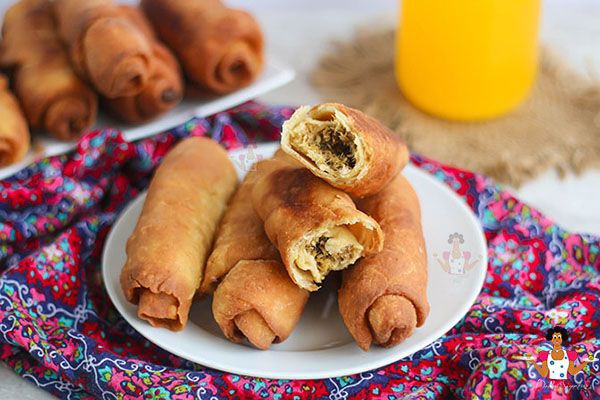 Add the set aside fried mackerel and stir.
Add the sardine in tomatoes sauce to the above mixture.
Fry everything for about 5 minutes and remove from the heat to cool down.
Directions for the dough
Mix all the dry ingredients in a mixing bowl (flour, margarine/ butter, nutmeg, salt and sugar). You should either use a stand mixer, spatula or whisk if you don't want to use your hands but nevertheless hand does the job better.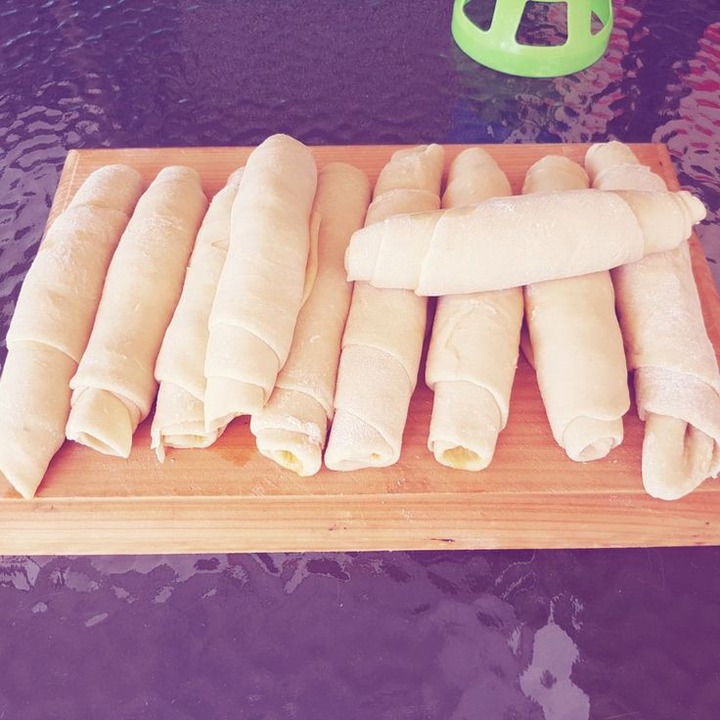 Add the milk to the dry ingredients, then add the water bit by bit until the dough is properly formed.
The reason I suggest bit by bit is because the consistency of our margarine or butter may differ, so add according to the texture of your dough and stop when the right consistency has been achieved.
Remove the dough from the bowl and drop it on a floured surface and knead until smooth but don't over knead the dough. 
Drop it back in the bowl and cover with a neat kitchen towel or clingy film or foil and allow to rest for about 30-40 minutes at room temperature.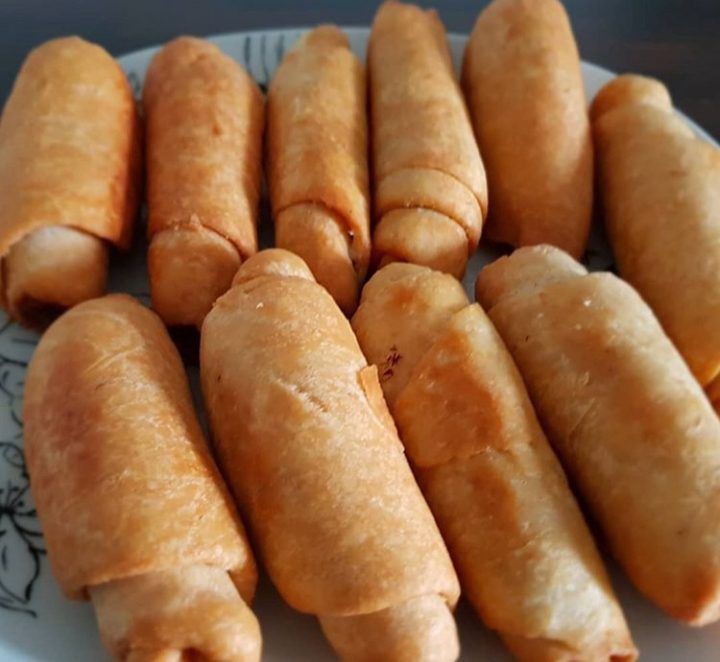 Take it out and drop it on the rolling mat or a floured clean surface, divide it and start rolling out with a rolling pin.
Add about 1 teaspoon of the filling and roll.
Repeat the process until you roll out all the dough.
Fry until it is golden brown.
Enjoy and serve with any drink of your choice .
All photos credit: pinterest images