NEWS
Meet The Women That Hold Record For The Oldest Living Identical Twins In The World (Photos)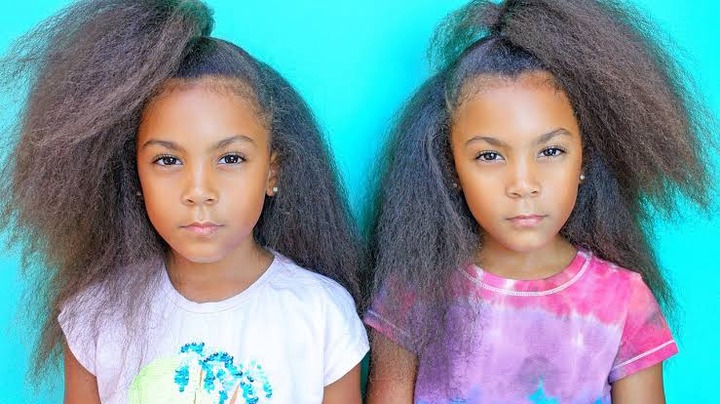 Photo illustration: identical twins
Twins are generally recognized as people born with special abilities, many of them have achieved things people thought were impossible. Let's look at the Japanese twins that hold the record for the oldest living identical twins on the planet.
Umeno Sumiyama and Koume Kodama are twins from Japan, and in 2020, they broke the record for the oldest living identical twins, after the clocked 107 years.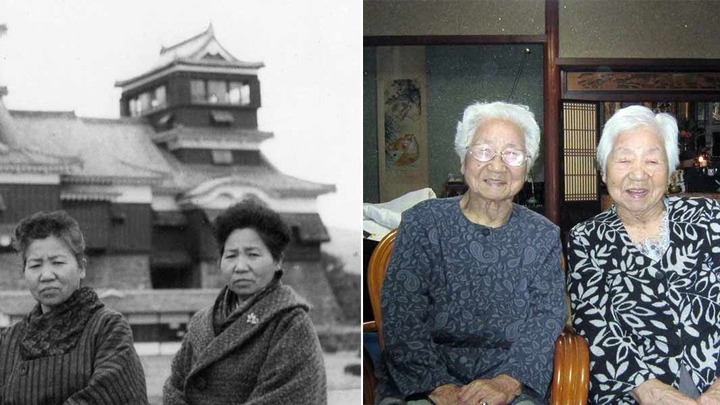 And as we speak they are currently 108 years. They were born on 15th November 1913 in Shodo Island in Japan, into a very large family, their parents had 11 other children aside from them.
According to their family report, the twins were very sociable, and positive while they were growing up, even though Umeno was more strong-willed, and her sister; Koume was slightly more gentle, they were always very close and did everything together.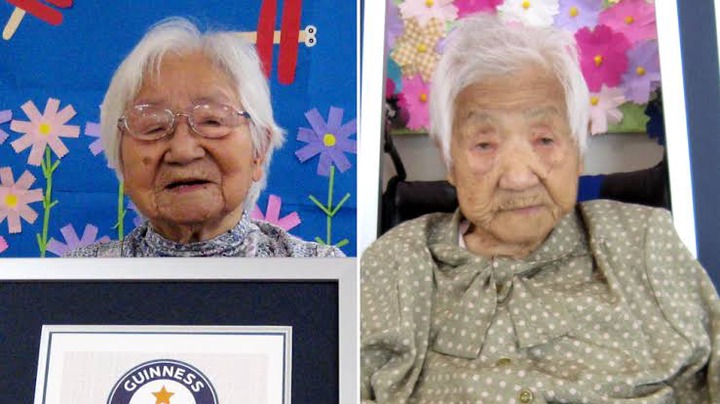 The twins recalled that growing up back then was not easy at all, they had to be tough and fight against bullies, as they were both girls.
After Primary school, they went their separate ways, Umeno stayed back with their parents, while Koume left the island to help her uncle.
The twins revealed, that they experienced the world war back then, Umeno had to vacate her home during the end of the second world war, because of the numerous airstrikes.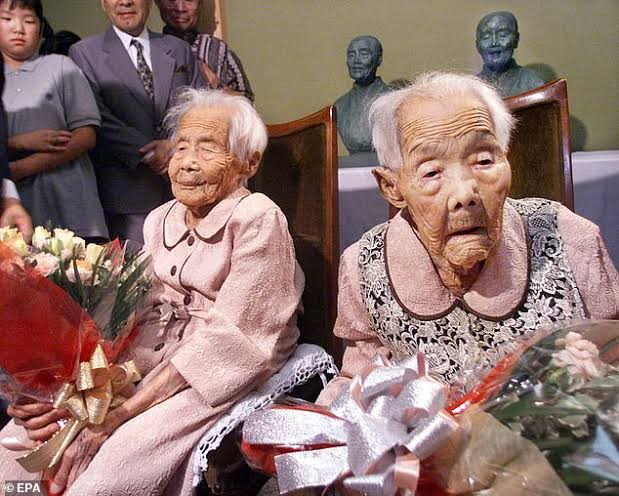 Both of them were living apart in their husbands' houses, they barely saw each other, except during important ceremonies.
They grew older, when they reached 99, they joked about breaking Kin Narita and Gin Kanie's record, (they were previous record holders). But just as they said, they achieved it.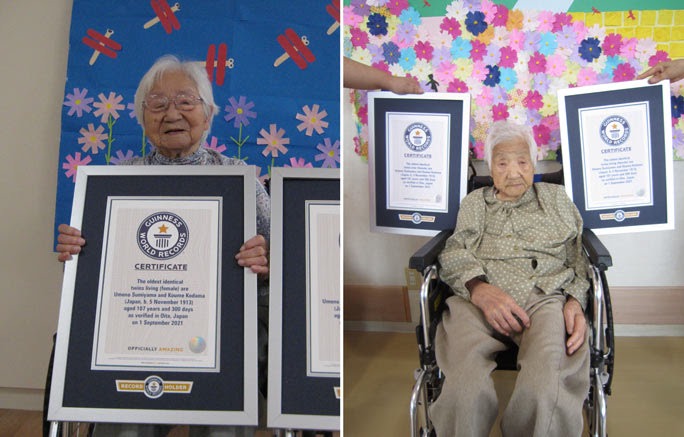 In 2020, they broke the record, but the Guinness world could not visit them due to the COVID 19 pandemic.
When the certificates finally arrived, Umeno broke down in tears, she was just so happy that they could achieve such an amazing feat.