NEWS
The Nigerian egg stew recipe
Egg stew is a favorite food in many households in Nigeria due to its versatility. You can eat it as breakfast, lunch, or dinner. 20 minutes is all it takes from start to finish.
This egg sauce recipe might looks like a light dish but It is actually very filling and nutritious.
There are two types of the Nigerian egg stew. In one, the egg is in tiny pieces or crumble and in the other, the chunks of the egg are large. But it is all a matter of preference.
Ingredients
2 Large tomatoes, 1 large onions, 3 scotch bonnet, 1/3 cup vegetable oil, 2 seasoning cubes, 1/2 teaspoon salt.
Directions
Wash tomato, onions and pepper.Cut and remove seeds from tomatoes, then chop.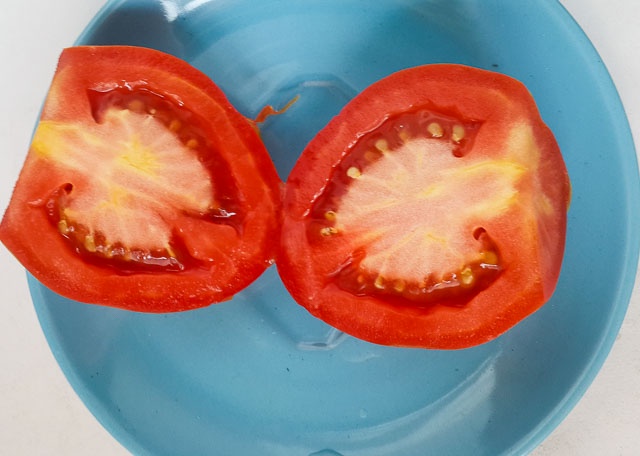 Chop onions and pepper. Set aside.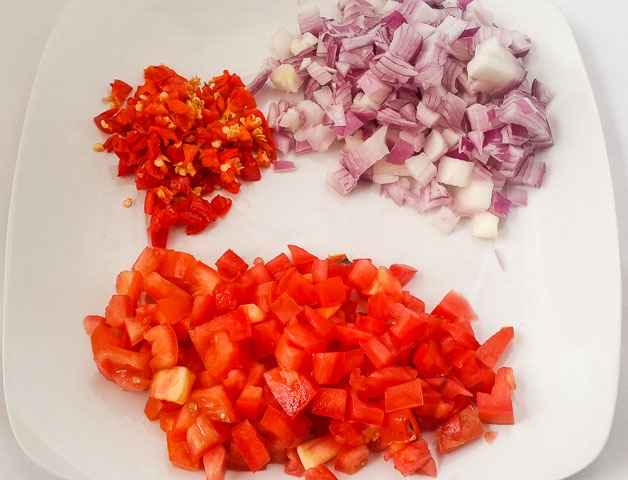 Crack eggs into a bowl, sprinkle half of the salt and beat with a fork or balloon whisk. set aside.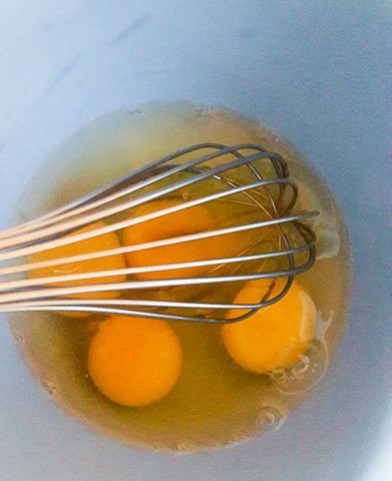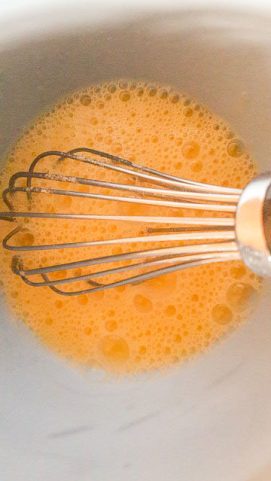 Pour vegetable oil into a dry frying pan and place over high heat.
When the oil is hot, add the onions, tomato and pepper.
Fry until the onions is translucent and oil has reappeared in place of water. This can take less than 5 minutes.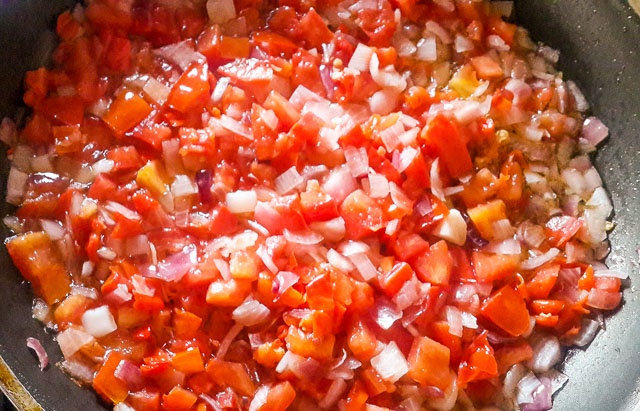 Add the seasoning cubes and the remaining half of the salt. Stir to distribute properly.
Pour in the eggs, making sure you pour it evenly over the frying vegetables. Reduce the heat slightly to medium-high.
Do not stir, till the egg at the bottom has solidified. Gently flip over in portions, lifting large chunks.Gently flip over in portions, lifting large chunks.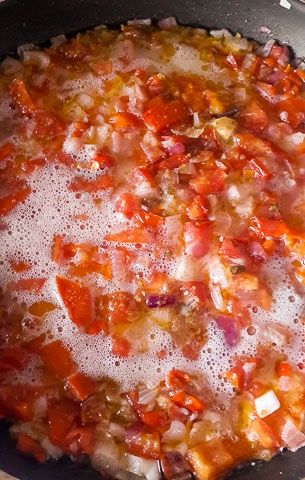 Keep turning, not stirring till there is no more raw egg. Take off the heat. The residual heat will firm up the egg but not dry it out.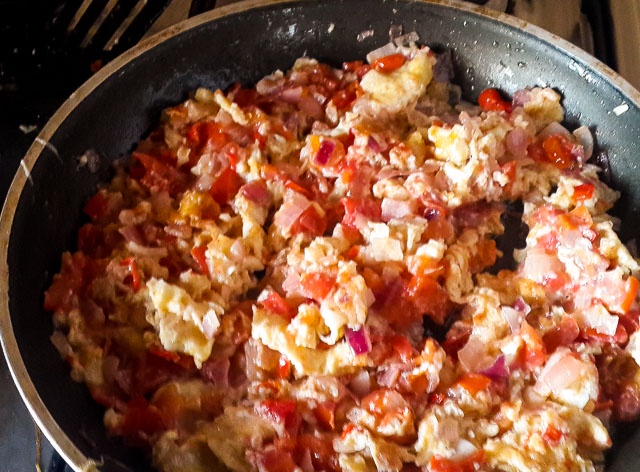 This way you get soft and fluffy Nigerian Egg Stew.
Serve with fried or boiled yam, plantain, sweet potato, Irish potatoes, macaroni, fresh or toasted bread, cooked noodles etc.
All photos credit: pinterest images