NEWS
8 Complementary And Matching Couple's Outfits From Bolanle Ninalowo And His Beautiful Wife
One of the lifestyle amidst couples is their complimentary way of dressing, and this is not something that just started, it has been since ages, the whole difference now is just the upgrade in the way the outfits are made, and the matching colors.
The fashion world has really evolved to a level that it is not compulsory for couples to use the same material as long as it is a complementary tone, then you are good to go. So in this article we will be checking some complementary and matching couple's outfits from Nigeria actor, Bolanle Ninalowo and his beautiful wife.
Bolanle Ninalowo is one of the best and talented actor, who has never given anything less in the movies he has featured in, and his muscular body has helped him to showcase different creativities in his outfits, and himself and his wife can't stop giving us some adorable couple's outfits, that can be recreated by any couple.
Below are the adorable, matching and complementary outfits:
1. The brown and gold color is something to try out and can be classified under the monochromatic style.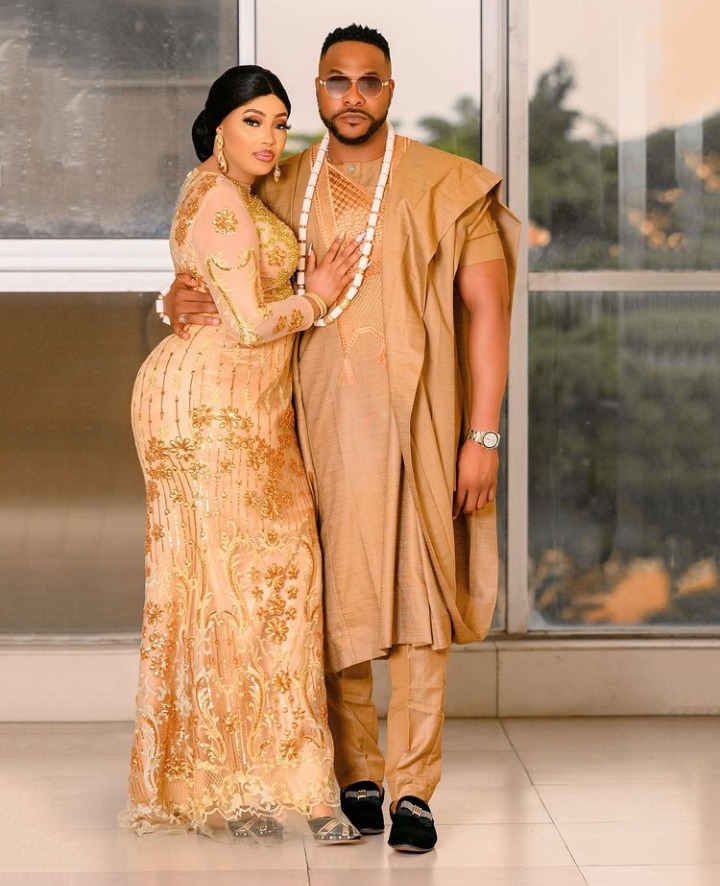 2. Black colors will definitely blend well with light skinned personalities.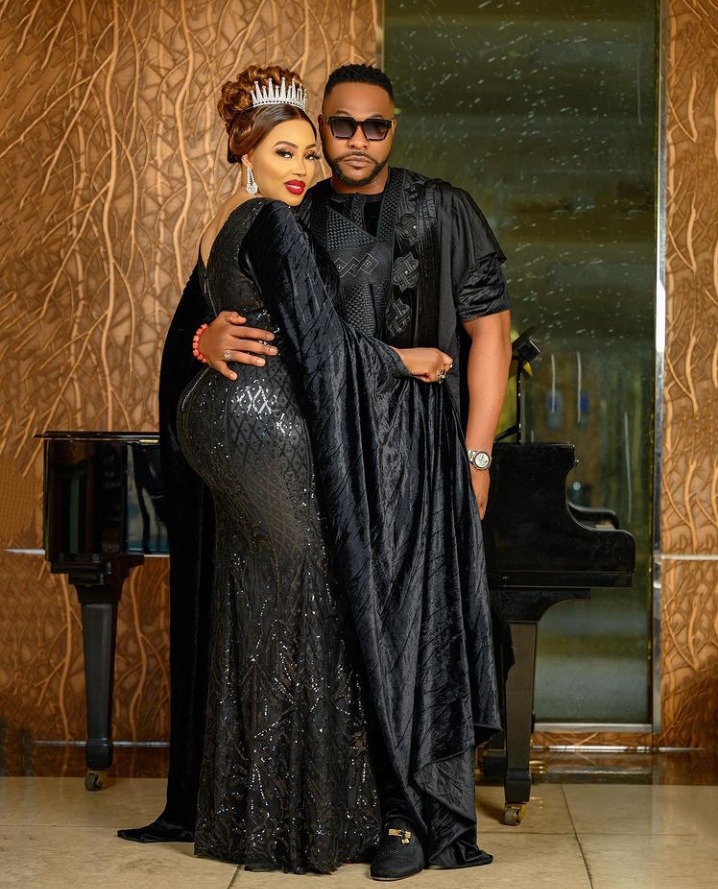 3. This is another shade of black with the gold design for the woman, and a little added for the man.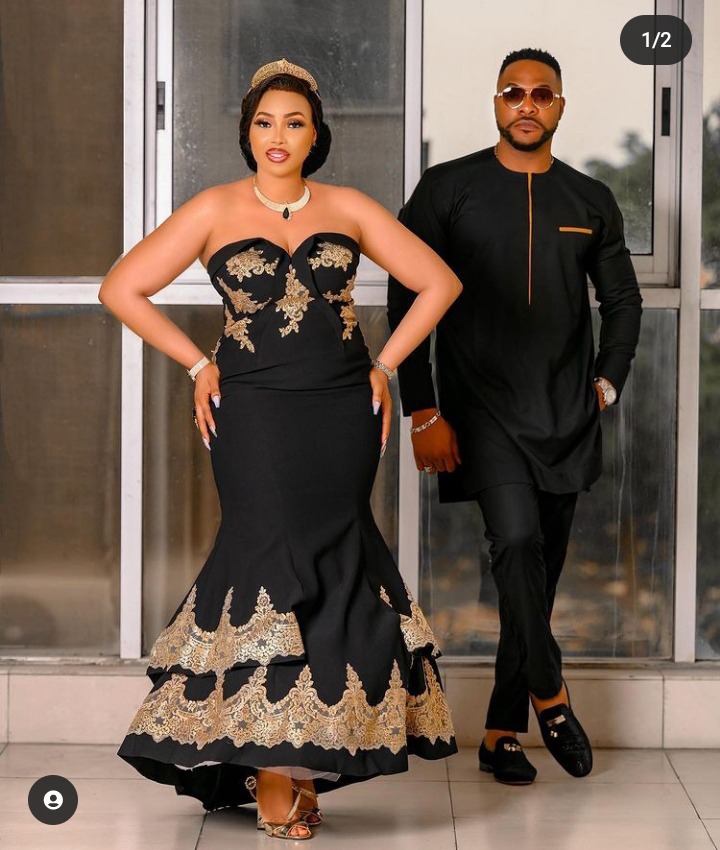 4. If you understand color, you will know blue and pink are complementary colors, and having you and your partner wear it differently like this is beautiful.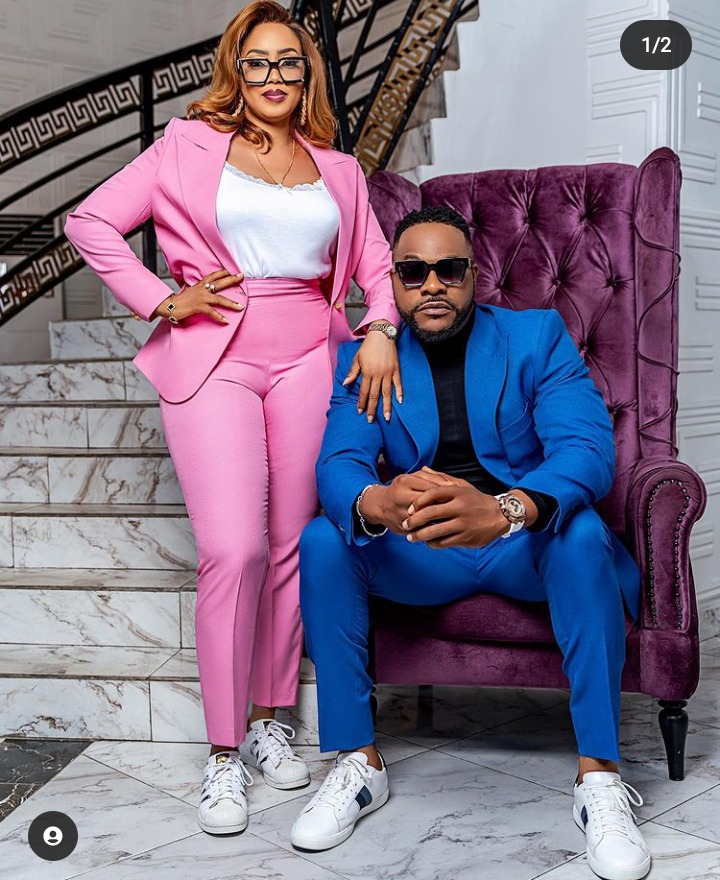 5. The outfit says it all, even with the footwears.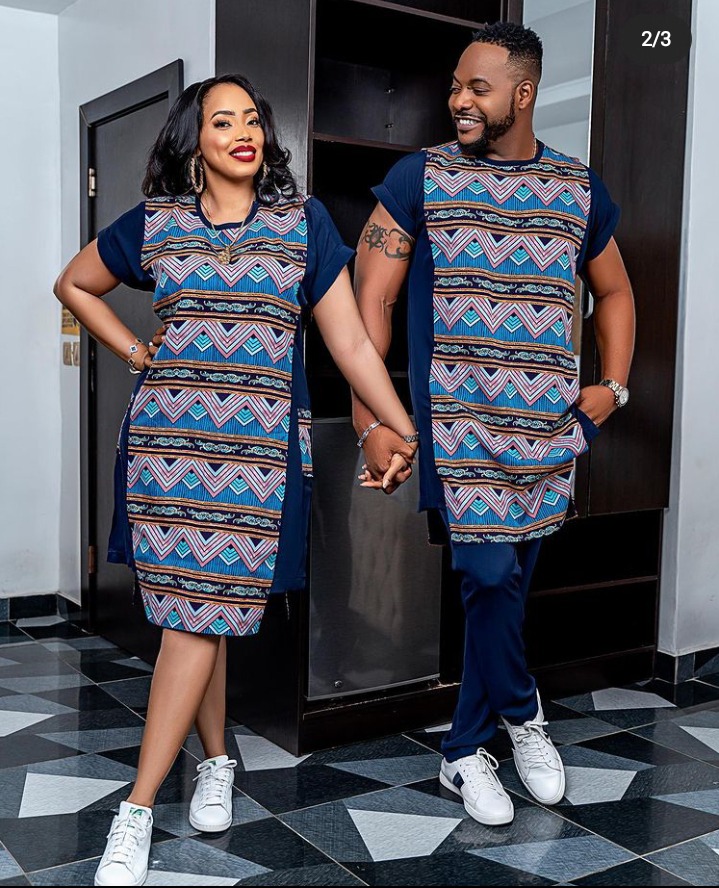 6. The beauty of this outfit is that the woman's dress has the color from the husband's outfit, and the complementary color orange and green is amazing.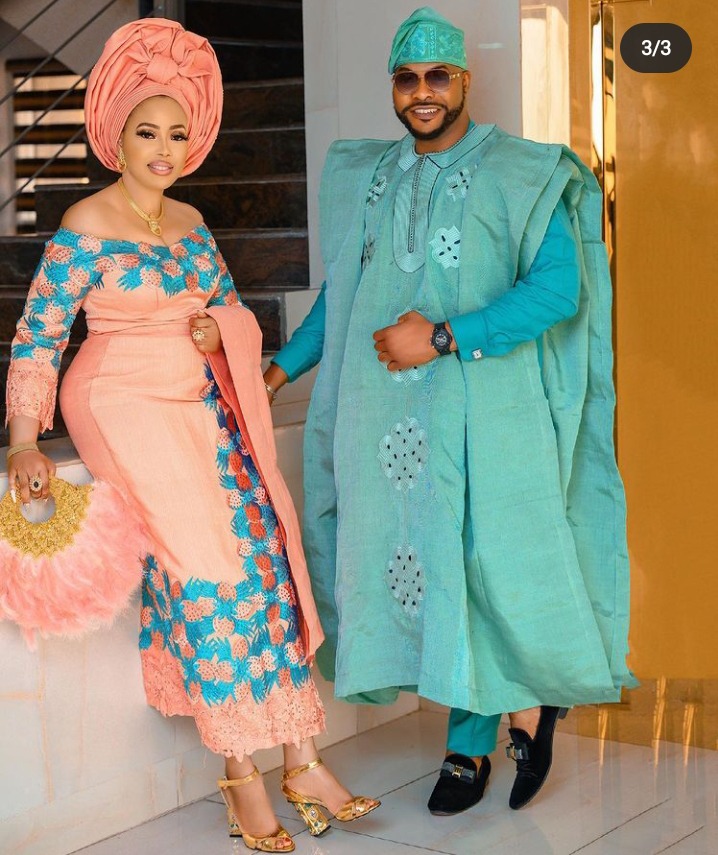 7. Another beautiful outfit with a nice creativity, the 'Gele' and the 'Ipele' of the wife is the same color and material of the husband's Agbada. Wine colors are beautiful.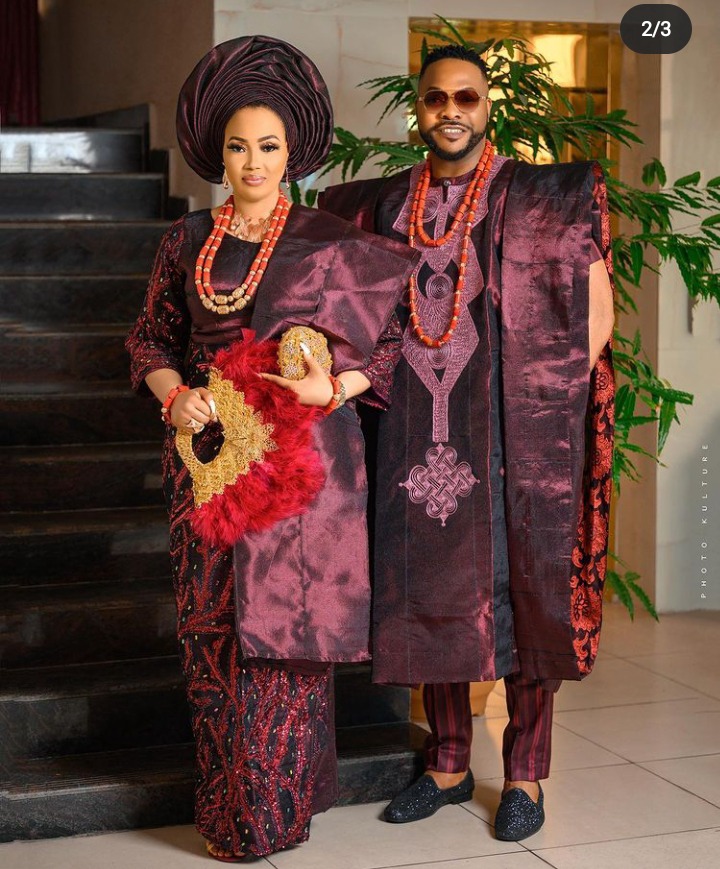 8. This style can be recreated for any traditional wedding, the white color with the gold patch is amazing.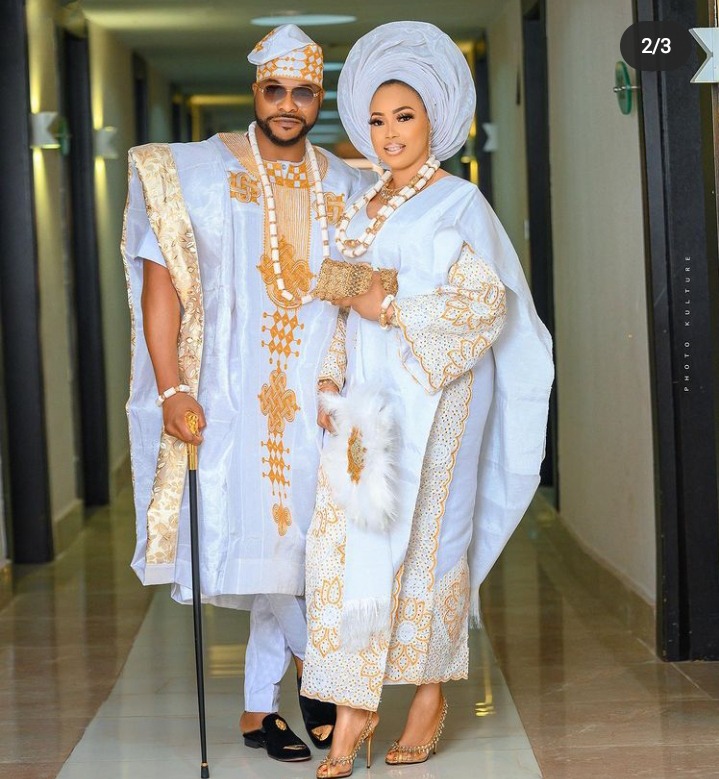 Photo credit: Instagram – Bunmi Ninalowo
The creativity is endless, which means you can reproduce these outfits in diverse ways which are more complementary and appealing to the eye. What are your views towards this article? Like, Share and Follow. Drop your comments below.