NEWS
Learn how to make delicious spicy grilled Fish from home in 3 easy steps
Grilled fish is one of my favourite meals to eat, apart from it being delicious it is very healthy and dooesn pack so much calories compared to deep fried fish.I love it.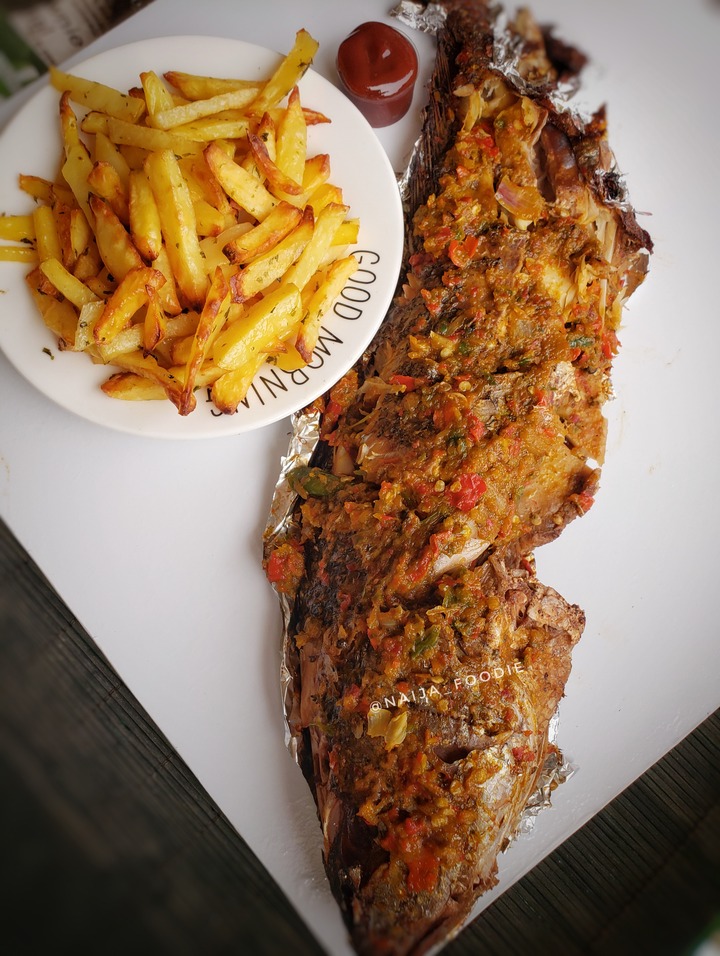 Grilling Fish is beyond oven baking or charcoal grilling, the flavors in the fish and how long it was marinated is what makes the experience worth it.
I enjoy mine really spicy and in this recipe I would be sharing I brought all the heat I could get and also added a special ingredient that took my Fish to another level.
Ingredients.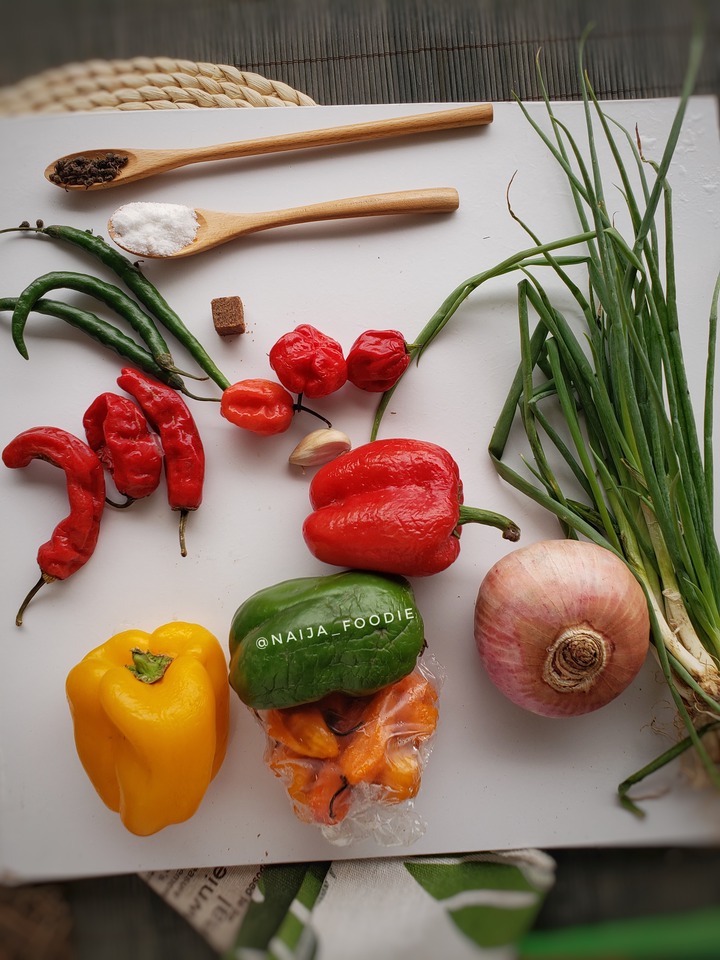 1. 1 Yellow bell pepper
2. 1 Red bell pepper
3. 2 Chilli peppers (shombo)
4. 2 Scotch bonnets(ata rodo)
5. 3 Habanero pepper
6. A small bunch of Spring onions
7. 1 small Garlic
8. Medium Onion bulb
9. One Seasoning cube.
10. A table spoon vegetable oil
11. Fresh Fish(I used Croaker, Catfish or tilapia can also be used)
12. A teaspoon Uziza seeds
Yes!! Uziza seeds, I decided to experiment with this particular spice and boy!! it took the recipe to another level, I made sure the quantity I added was not overpowering so all the other flavors and spices could be tasted but the difference it made was phenomenal almost mysterious, the subtle spiciness and rich flavour it brought was worth it.
Let's grill.
Step 1
Prep your fish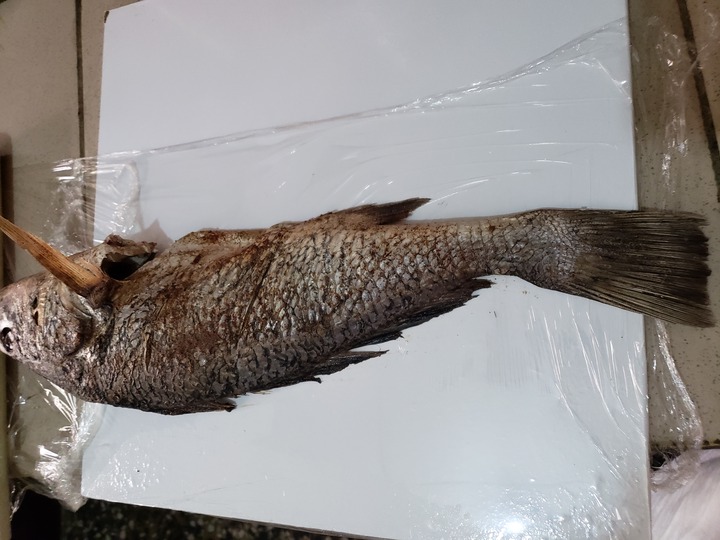 • Gut and clean your fish thoroughly.
• Make sure all the scales and fins are removed.
• Pat fish dry with a kitchen Napkin or paper towel
• Sprinkle some white and black pepper on the fish
• Set aside.
Step 2
Prepare your marinade.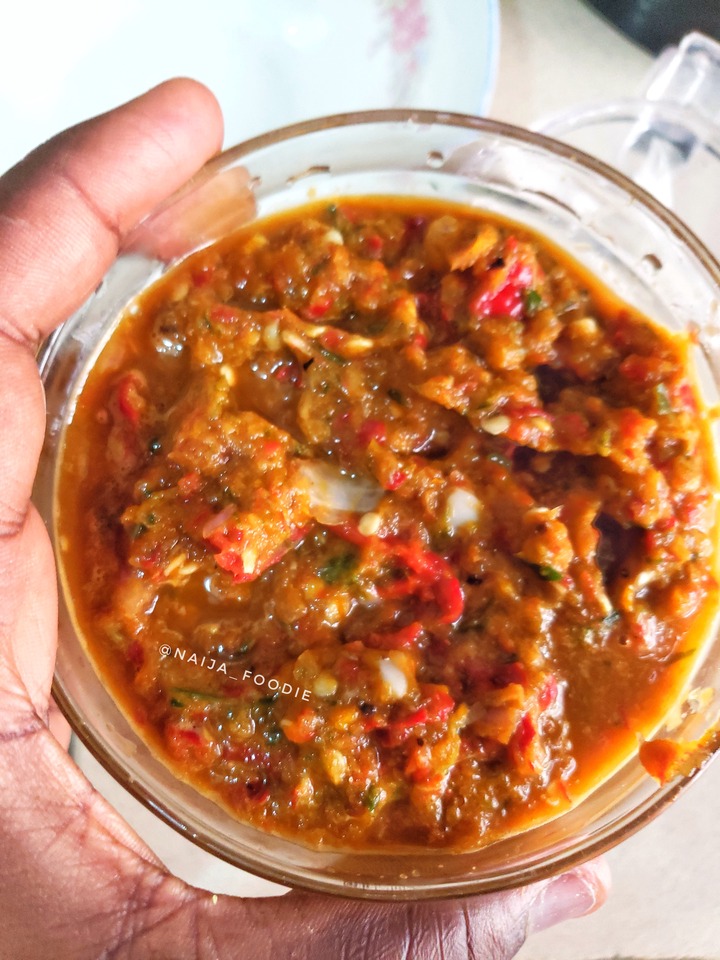 • Roughly Blend all the ingredient , including vegetable oil and seasoning .
• Divide the marinade into two parts
• Make incisions on your fish.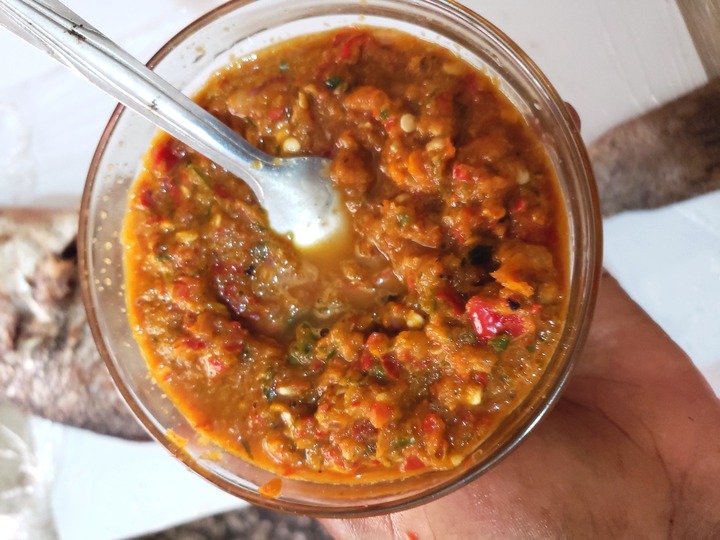 • Apply half of the marinade to the fish.
• Massage the marinade into the fish, you might want to wear gloves because this particular sauce is hot.
Cover fish in a tight container, I wrapped with cling film, and allow it to sit for at least 2 hours, preferable overnight.
While the fish is marinating, get a clean pan and fry the remaining marinade to make a dipping sauce for your fish and fries, if you prefer a sweet dip to a spicy one, use ketchup.
Step 3.
Grill fish.
• Preheat oven
• Transfer fish to an oiled foil paper.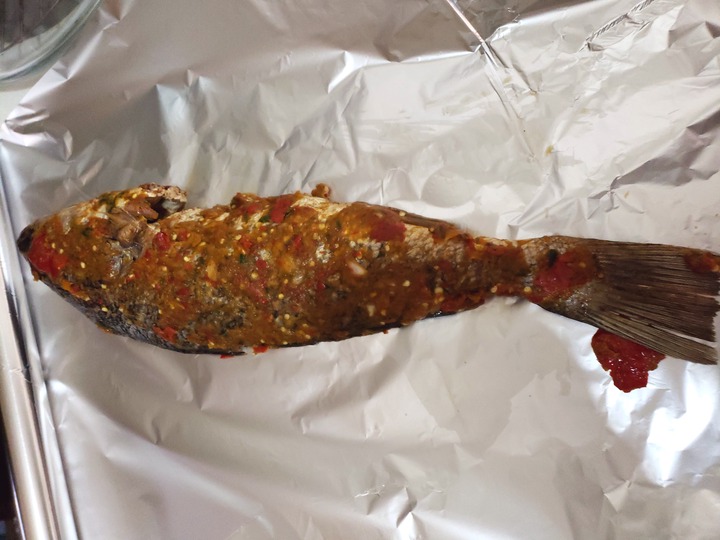 • Drizzle some oil on the fish.
• Wrap fish loosely so that the foil doesn't touch the top of the fish,this would help prevent the flesh of the fish from sticking to the foil when it is done.
• Your oven should be hot enough,transfer your fish to the oven and bake it for about 20 to 30 minutes.
• Open foil and let the fish grill for another 5 to 10minutes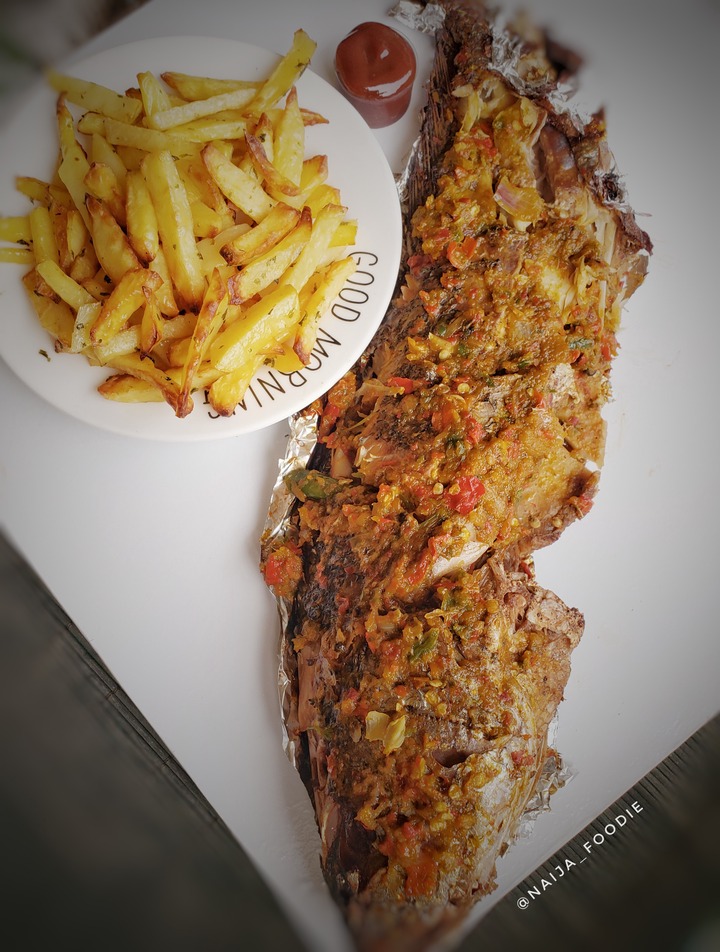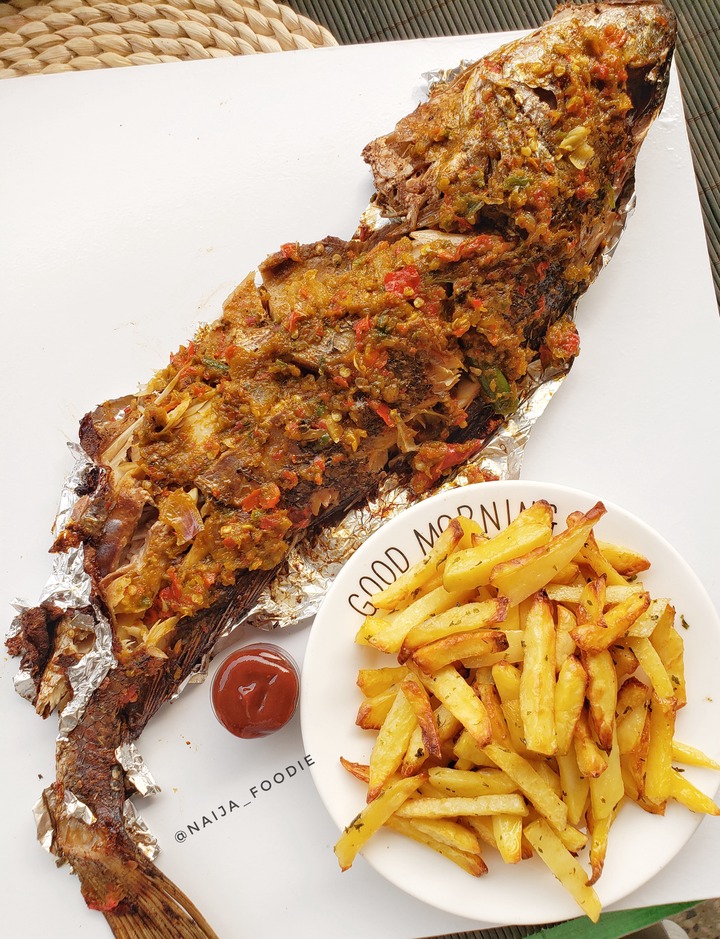 Serve with chips and preferred dipping sauce.
Enjoy.
Would you try this soon?
Kindly like the recipe, share and drop your comments.