NEWS
Back to School Season: 2 weeks Meal Timetable, Meal Prep Tricks to Avoid going to the Market Often.



Eating healthy and giving kids the right diet is a major concern for Mothers especially when school is in section most especially for Working Class mothers and Fathers ( Yes! This is 2020 men are more involved)
When you have Toddlers and Preteens planning is a little bit more hectic as they still depend on you for everything.
In this Article I am going to share how to Plan meals ahead, the right way to stock up ingredients and what to stock up to make preparation for school easier.
Our Basic Nigerian Diet consist of eating mainly rice, Dodo, Swallow and soups, Beans working our way around these and switching things up so meals don't become boring is a challange.
Making this meals fresh Every day is a lot of work for the Guardian whether working class or stay at home( I prefer "Work-from-home")
How then do you maintain the standards you've set up or about to start regarding Kid's diet Effortlessly and most importantly how can you Avoid frequent Market Runs?
The secret is:
• Bulk Buying
• Prep
• Sorting
• Freezing
This is the formula I use. I am an indoor kind of person, give me Internet, my phone, music, food and I can stay indoors for A month. LOL.
Bulk Buying according to your income and Family size. Get the basics you would need for the week, month or even the quarter .
Garri, Rice, Beans, Palm oil, Vegetable oil, Cray fish(Blend some), Pasta, Potatoes, Plantain, Beans Tomatoes pastes, Spices, Flour, Baking ingredients, seasoning, Salt, Stock fish, Butter, Mayonnaise Dry fish , Onions are some of the Basic None/semi perishables you should stock in your Pantry .
This would save you Money and Time and also ensure you are always prepared.
For the Perishables stock:
Fresh Tomatoes and Peppers, Meat, Chicken fish, Palm nuts (Banga),Fruits, leafy vegetables, carrots, oranges, etc.
After Shopping, Prep .
Prepping involves :
• Washing Meat and fish
• Seasoning and cooking the meat and Frying some to store.
• Keeping meat stock for Future use such as when making Jollof or fried rice.
• Stir frying vegetables for fried rice for storing
• Rinsing vegetables.
• Blending and BoilingTomatoes and/with pepper.
• Peeling Skin from Beans and storing in ziploc bags, silicon bags or plastic bowls
• Extracting Banga Juice and storing in Bowls.
Then Sort.
Sorting entails:
• Bagging Vegetables and Fruits to be kept in the Refrigerator.
• Storing Boiled Tomatoes and/with Pepper mix in Bowls in the Freezer.
• Sectioning Meat into parts for easy defrosting and cooking.
• Or steaming the Meat and storing in Bowls.
• Washing leafy Vegetable, storing in Nylon Vags or Ziploc Bags.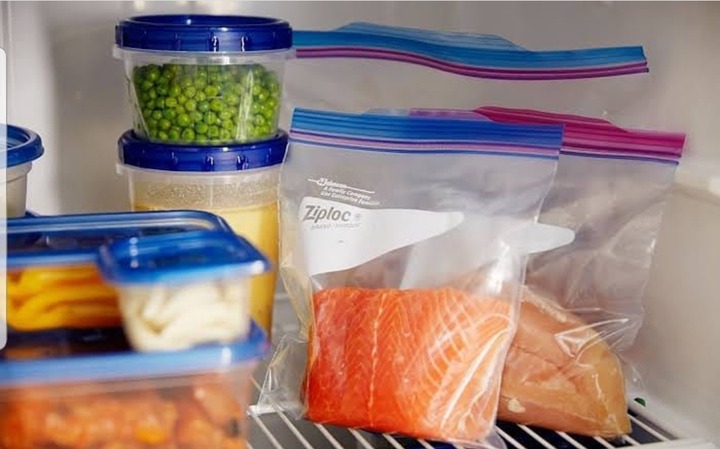 Then Freeze
With this you have covered your shopping for the week, month, or even months as the case may be.
You can then decide If you want to cook and freeze different soups to last you for the period you want or cook when the need arises. The former method is the best When you stay in a place like Lagos.
The important thing is that everything you need is within reach and Almost ready for cooking.
Food items like Bread that are best enjoyed Fresh can be bought in Traffic Everyday.
With this sorted.
A typical 2 week Food timetable for the family for Week days(school days) would consist of:
Week 1.
• Monday:
BREAKFAST : Bread, Fried eggs with Hot chocolate drink ("Tea")
LUNCH:
Lunch can be eaten in School or at Home.
.
Rice and Chicken stew with Dodo and Water.
Fruit: An Apple.
DINNER: Poundo and Egusi soup.
Credit : Meal.masters
• Tuesdays:
BREAKFAST:
Fish sauce and Plantain.
LUNCH : leftover Fish Sauce and Rice with Juice.
Snack: Sausage Roll
Dinner: Potato and Bean Porridge with Vegetables.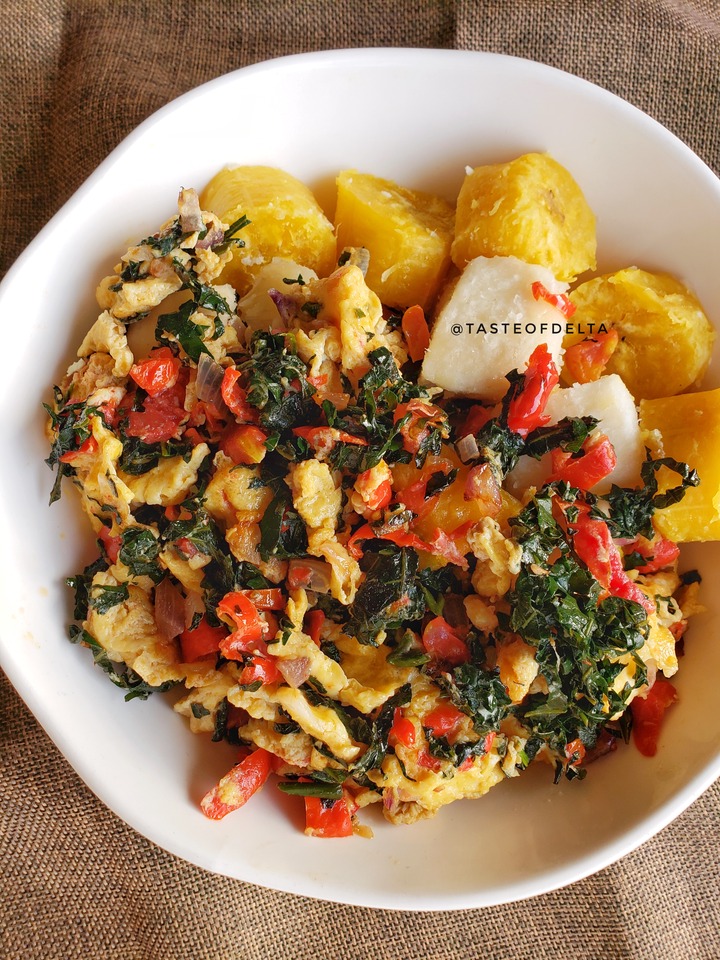 • Wednesday:
Breakfast: Leftover Porridge.
Lunch: Jollof Spaghetti and fried Fish.
Dinner: Fish Peppersoup and Yam/Plantain.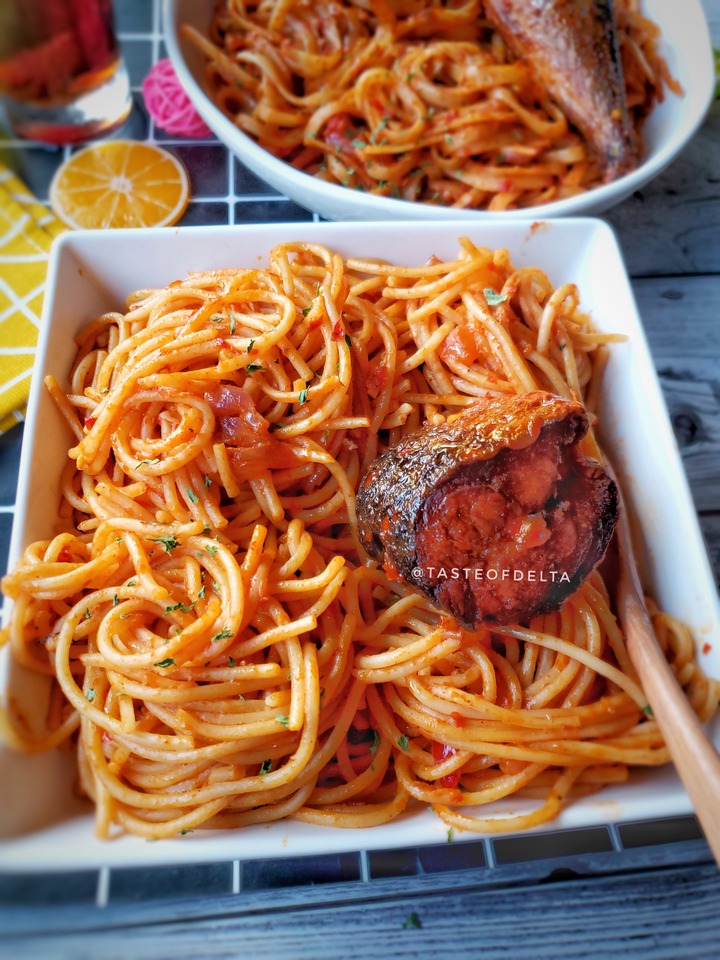 • Thursday:
Breakfast: Pancakes and Yoghurt or fruits.
Lunch: Sweet Potatoes and tomatoes sauce.
Dinner: Eba and Okra soup.
• Friday:
Breakfast: Moimoi and Custard.
Lunch: tomatoes sauce and Plain spaghetti.
Dinner: pounded Yam and Egusi soup or any left over soup.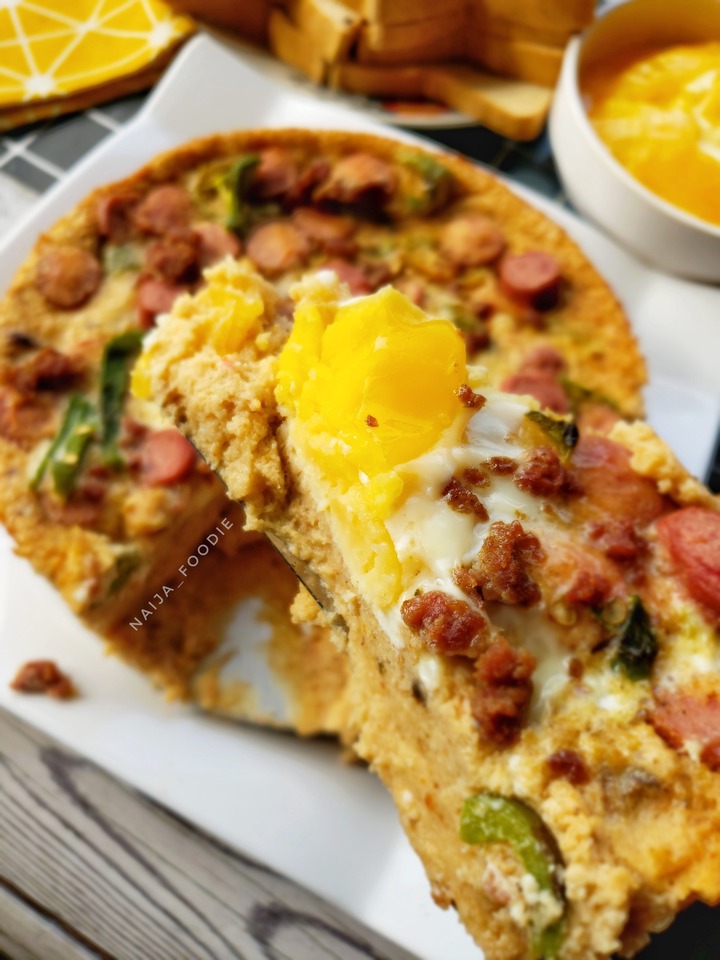 Week 2.
• Monday:
Breakfast: Plantain Fritatta and Tea.
Lunch : Jollof rice made using leftover Stew from the weekend, Chicken and Dodo.
Dinner: Yamarita and Sauce.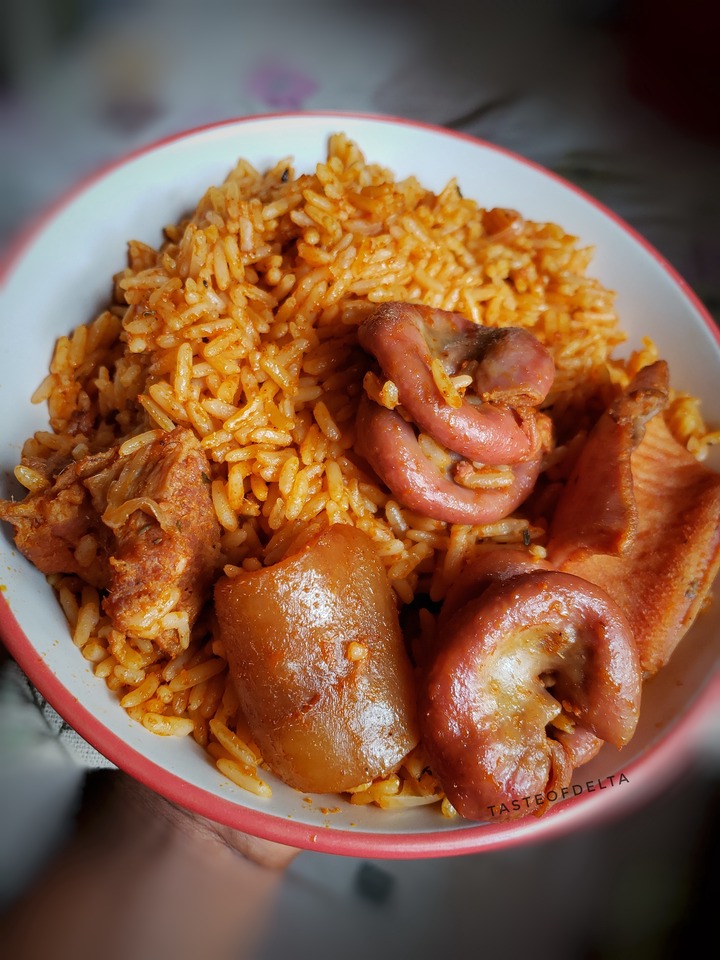 • Tuesday:
Breakfast: Pap and Moinmoin
Lunch: Fried rice and Beef.
Dinner: Left overs and Salad or Moinmoin.
• Wednesday:
Breakfast : Tasty Fiesta and Tea.
Lunch: Macaroni and Corn beef sauce.
Dinner: Eba and Banga soup.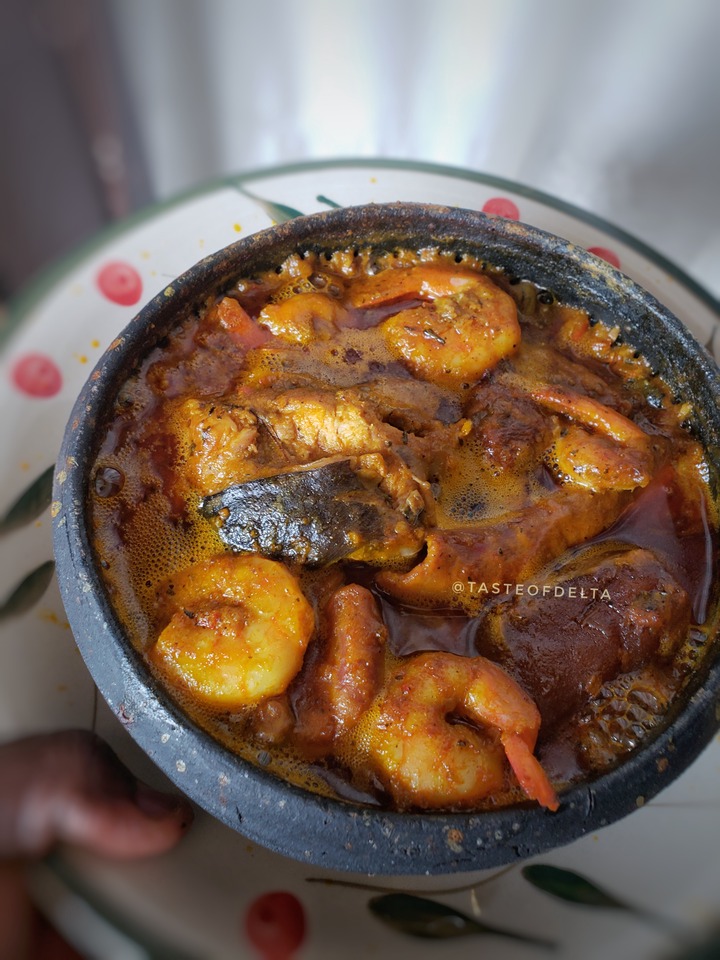 • Thursdays:
Breakfast: Bread, Butter and Tea.
Lunch: Banga rice and Mackerel fish and water.
Dinner: fresh fish stew, Okra and Eba.
• Friday:
Breakfast: Toast and Tea.
Lunch: Egg and Fish sauce and Boiled Irish potatoes.
Dinner: Fried Rice, Coleslaw and Chicken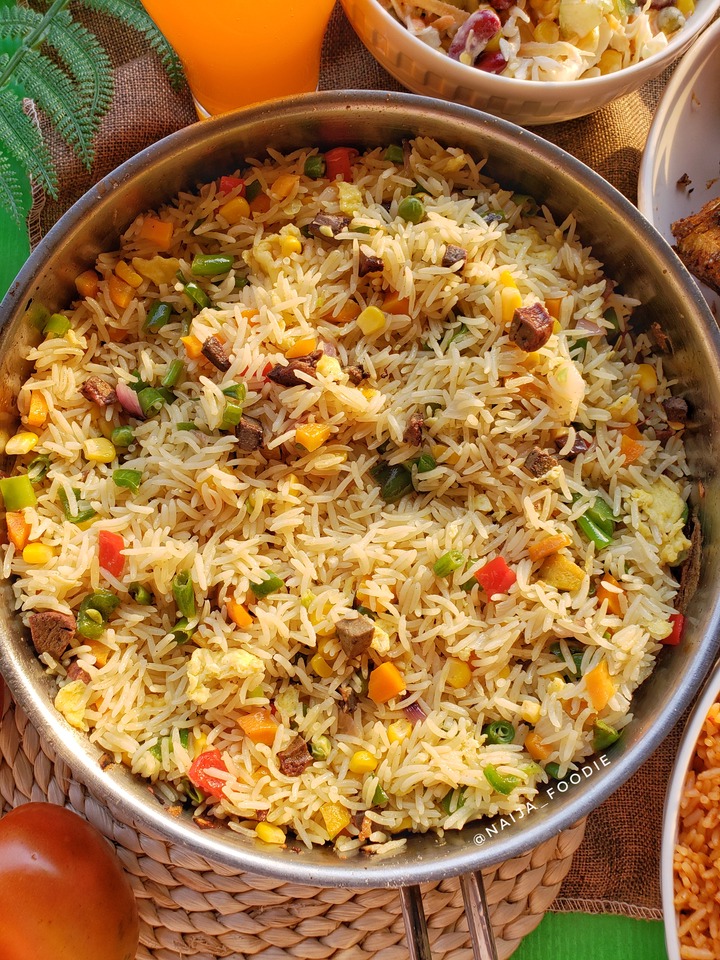 You can switch things up according to your preference.
Remember to Include Snacks and Fruits according to the Nutritional need of the Child, More Fruits and less Fizzy Drinks.
Did you find this Article helpful? Kindly click the Like button below and Share also to Mothers (and even Fathers) you know.
Do you have any MEAL PLANNING/PREP Hack you use? Kindly share in the comment section .