We had our end of year get together in our church choir. And it's something we normally do every December ending. But this particular planing was quite different from the past year that we just shared drinks and ate snacks. We decided to cook and our leader suggested Asun and a sauce with rice. I have never had the privillaged to taste the Asun so i was excited. I don't have the right words to explain how I enjoyed that Asun that day. Asun is simply smoked/grilled/roasted peppered goat meat.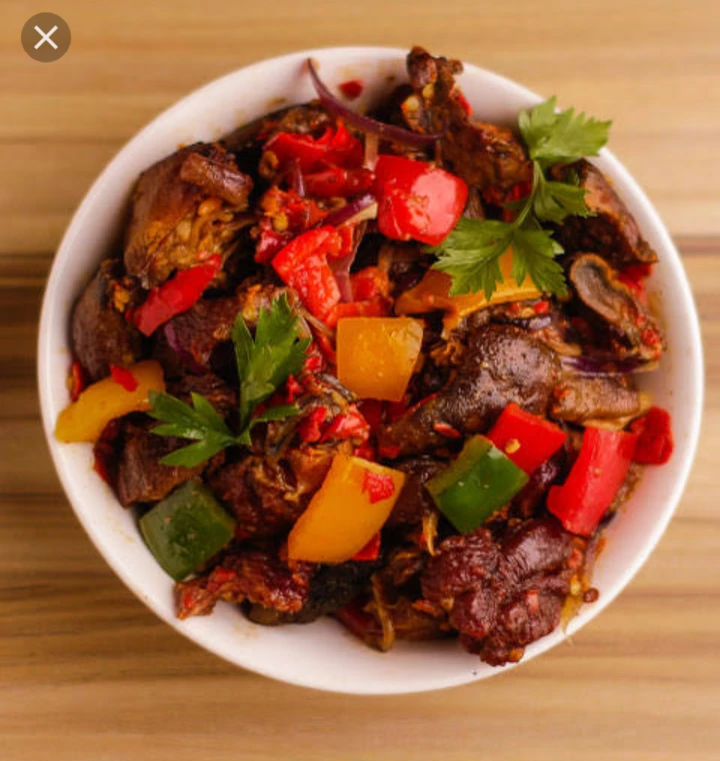 The Asun is usually used as a small chops in most Nigerian parties alongside other finger foods. Just as the name implies, Asun is "spicy" (pepperish) and deliciously irresistible. At your first glance, you'll want your fork/hands/teeth on them. If you have a outdoor smoker, you will enjoy this method.
Ingredients
– 1kg Goat meat, some parts with the skin on (It's better to make use of different body parts of the goat, if you can get it at the market)
– 3 Scotch bonnet Pepper/atarodo (this , you can adjust to your taste)
– 2 Medium sized Onion
– 2 seasoning cubes/stock cube
– Salt to taste
– A Little water
– A little vegetable oil
Most people can't stand the taste of goat meat. In such case, use lamb meat as a substitute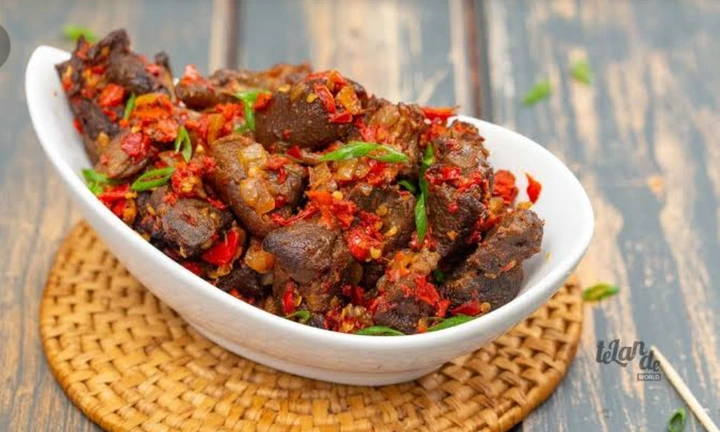 Preparation
 Before you start with your choice of Asun meat:
** Grind or chop the peppers coarsely(don't blend it to paste)
** Chop your onions well
** Preheat the smoker/grill until hot.
Note: If you are using a charcoal grill, allow all the coals to turn red and stop bringing out flames. Then the grill is ready.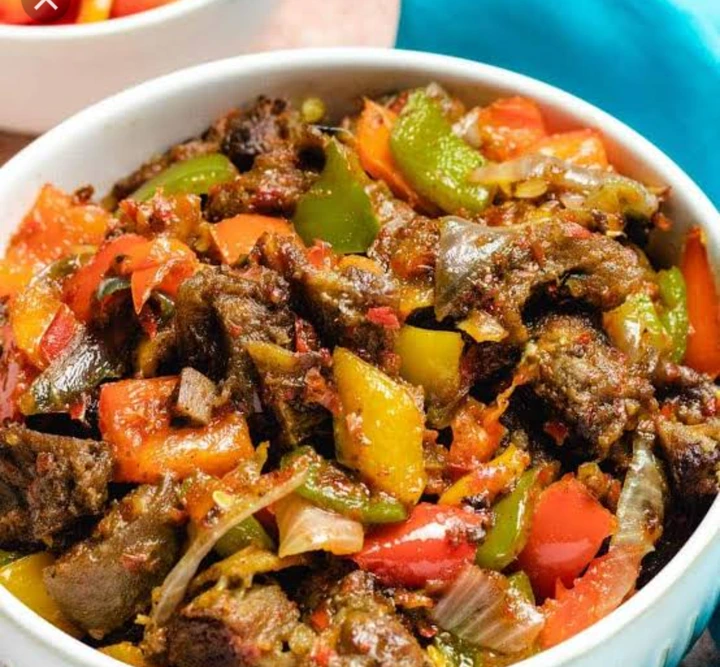 Now let's start cooking.
Using a smoker or outdoor grill
1. Wash the meat and take out the large bones. (Pat dry with a paper towel).
2. Place the meat in a bowl, and marinade with one crushed stock cube.
3. Add little oil and salt to taste(you can add more spices to your marinade,the oil is only added to help the spices stick to the meat).
 4. You can also cover the meat and leave in a cool place to soak in the marinade for 1 hour. (optional)
 5. Place the meat on the hot grill/smoker and grill one side, then turn over and do the same for the other side, until the meat is properly cooked on both sides (but not dried out).
6. Then take out the smoked meat from the grill and cut into bite sizes (that's if you are using uncut goat meat).
7. Place a pan on heat, add 2 tablespoonful vegetable oil.
8. Add the peppers and onions and pour in the meat pieces. Stir fry for about 3 to 5 minutes.
9.Then, add a little water to help form a thin paste for the mixture.
10. Finally, add the second stock cube and salt to taste. Stirring constantly for another 3 to 5 minutes.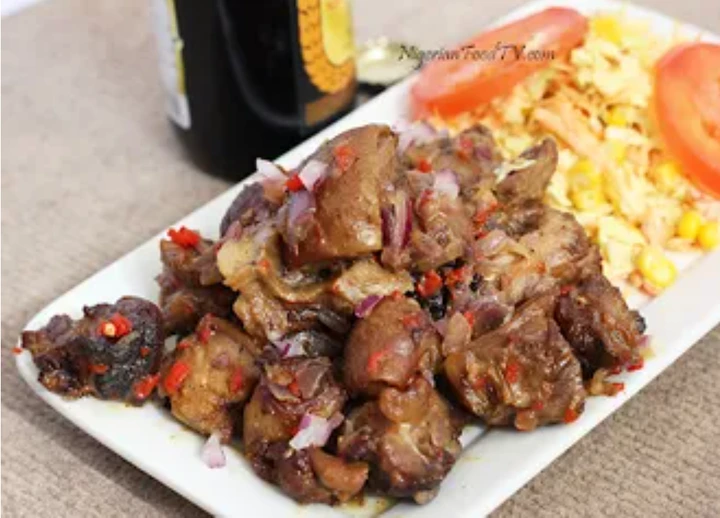 And the Asun is ready. Serve and enjoy.