Recipes
How To Make The Delicious Ofe Owerri Soup
The Ofe owerri is a very delicious soup that has brought out the igbo tribe of Nigeria today. Whenever this soup is mentioned, most people say " he who is not rich does not eat Ofe Owerri". I finally found out that several types of meat and fish are used when preparing Ofe Owerri which makes it an expensive soup to make. This delicious soup from Imo State in Nigeria can you ask for more.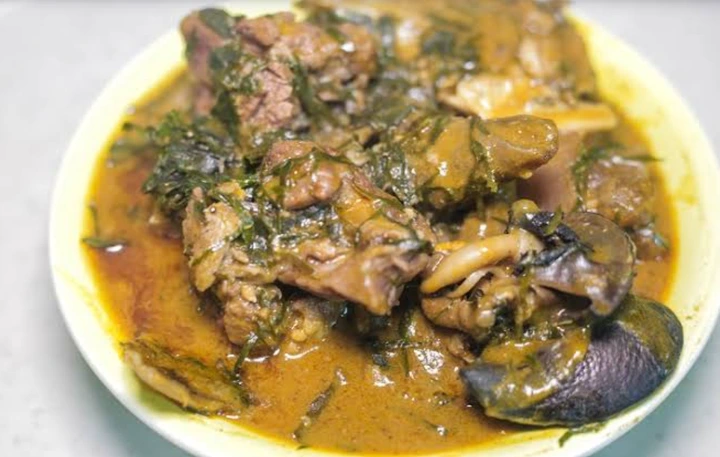 Ofe Owerri Ingredients
You can convinently afford to cook this soup even if most people call it an expensive soup (you don't have to steal). Ingredients include:
1. Assorted Fish
2. Dry fish, stock fish, snail
3. Beef, assorted meat, ponmo
4.10 corms medium cocoyams, palm oil, grounded crayfish, Habanero pepper
5. 4 small seasoning cubes, bunch ugu (Nigerian pumpkin leaves) and bunch okazi (Afang leaves).
Most people use a morta and pestle to pound the cocoyam while others use a blender (your choice)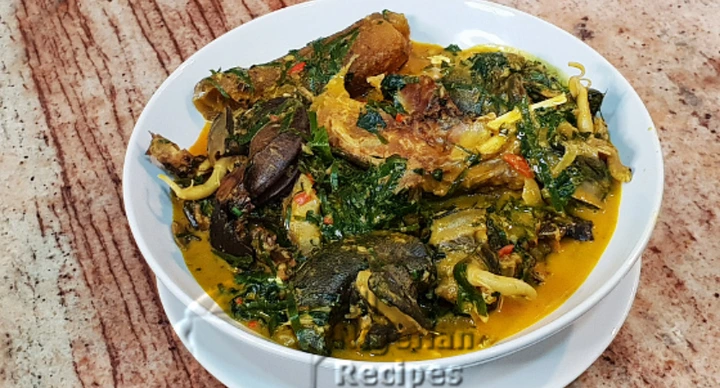 Befor your prepare Ofe Owerri
—first boil the meat and fish with the seasoning cubes and wait till it's done.
—Cook the cocoyam until it's soft, peel and pound into a smooth paste with either your mortar or blender.
— Then pick the vegetables, rinse very well chop the ugu and slice the okazi into tiny pieces.
—Soak the dry fish in a water, when soft, try removing the bones of the fish and break into small pieces.
—Chop the habanero peppers.
 Directions for making the Ofe Owerri
* Put the boiled meat and fish on your gas and put a small amount of water in the pot.
* Add crayfish and the dry fish. Cover and leave to boil for some minutes.
* Add the palm oil and the cocoyam paste and leave to cook on high heat.
* Once the soup thickens, take off any  cocoyam paste that's undissolved
* Add the chopped peppers and the vegetables in the pot.
* Stir very well and transfer the soup to a cool container immediately so the veggies will remain green, fresh and nutritious.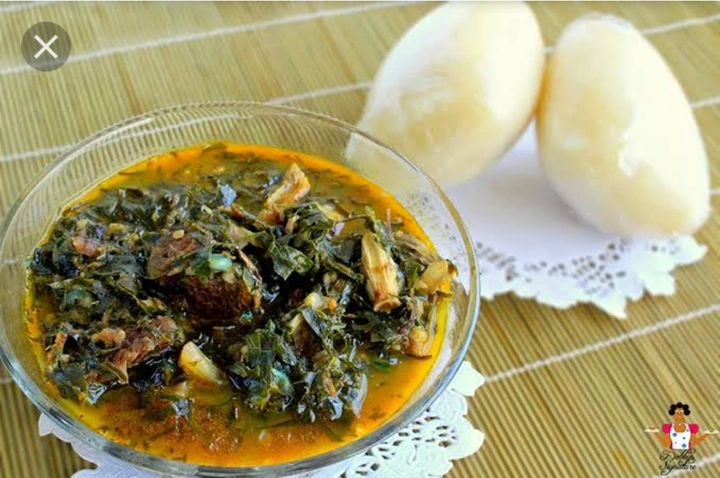 Best Served with fufu or pounded yam.
Source: www.sisijemimah.com
            www.allnigerianrecipes.com