Recipes
Eat well enjoy food with best recipes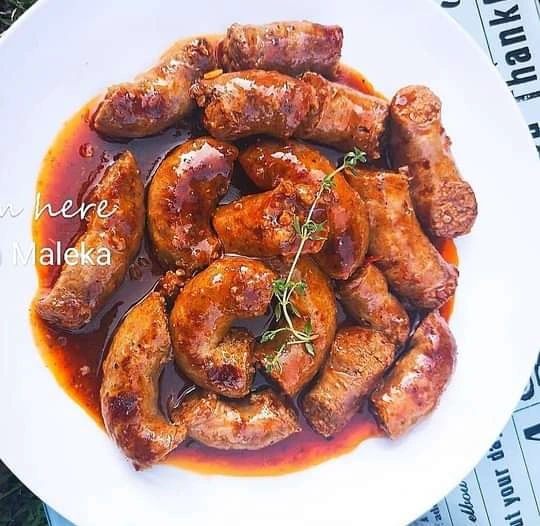 Food is the most important part of life.Let do one think teach each other the unique recipes that one may find to be useful. For you to enjoy food as you want to you must be willing to learn the following recipes.
1#Sweet Chilly Drumstick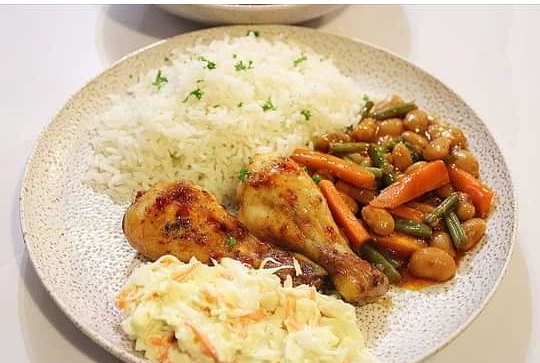 Sweet Chilly Drumstick is the type of food that you may to eat at any given time of the day. Here is what you need to do to enjoy chilly drumstick please follow the recipes below.
Ingredients used to cook
Rice,butter beans salad,coleslaw
You must have
Green beans,carrots,onion,italian herbs,paprika,cayenne pepper.
1 can of butter beans in tomato sauce.
All in one chicken seasoner knorrox.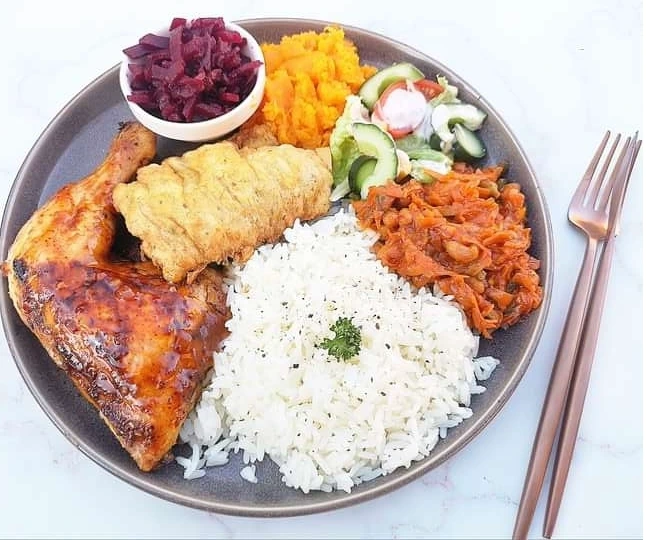 This is the most important part of life. Food has the power to unite and to contribute to alot of happiness within your family. We trust that you will make use of this recipes.
The food that you see was cooked using the following things that you are going to need as well :chicken leg,fried fish,chakalaka, rice,pumpkin, betroot,green salad.
Double cheese kota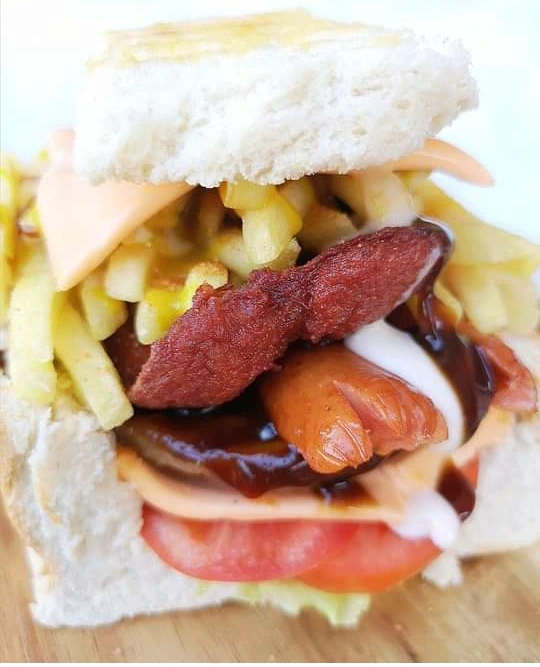 Russian,vienna,tomato,Lettuce,achaar,chips, cheese and beef patty.
Creamy Samp,Betroot,Sweet and Sour Caroots Beef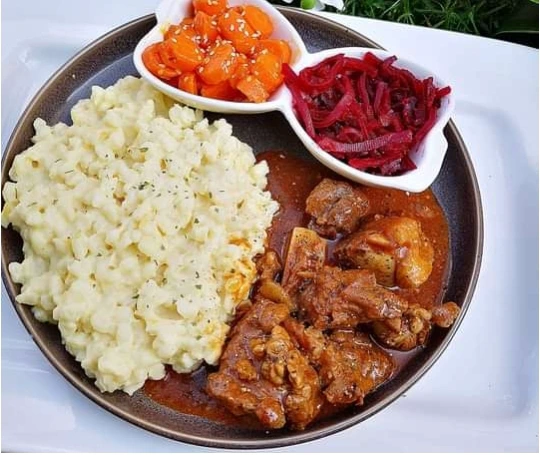 Ingredients
2 Cups of samp(soaked overnight)
2 Tablespoon of butter
1 Satchet of knorrox all in 1 chicken flavoured
1 Teaspoon of parsley
1 Tablespoon of garlic powder
Cream of mushrooms soup
Cremora or ellis brown
In an open pot , bring your samp to boil until cooked.
When ready put in all your ingredients and allow it to simmer on media heat for 5 minutes and walla.
Cow heals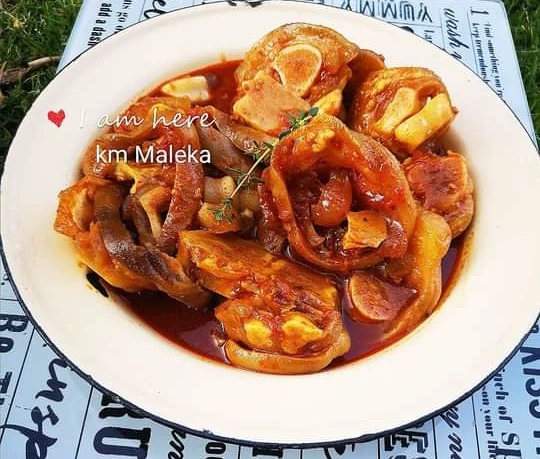 Recipes
12 cow heals,1 tablespoon of seven colours spice.1 tablespoon of paprika,1 tablespoon of cayenne pepper,2 beef cubes knorrox,2 medium tomatoes blanded,1 tablespoon of garlic powder, 1 medium onion diced,1 tablespoon of cooking oil,1 tablespoon of sugar.
NB: you can put in salt ig you like,make sure that you cover your cow heals with water,put all your spices and cook on medium heat for an hour.
After you put in tomatoes ,sugar and onion.
Cook it for another 2 hours on low heat until ready and the soup has thicken up .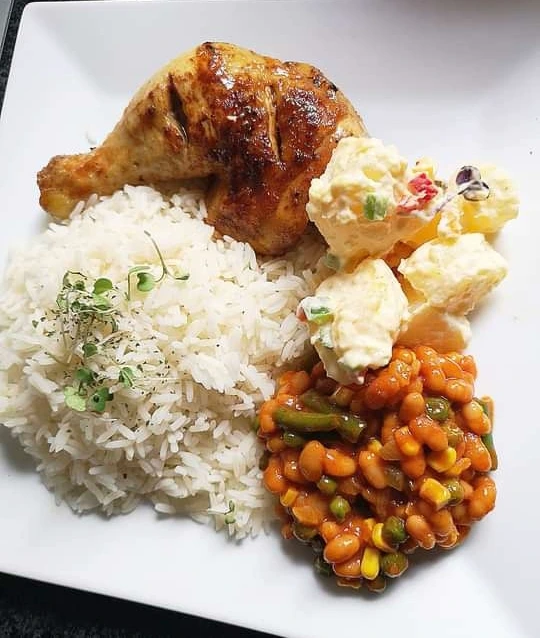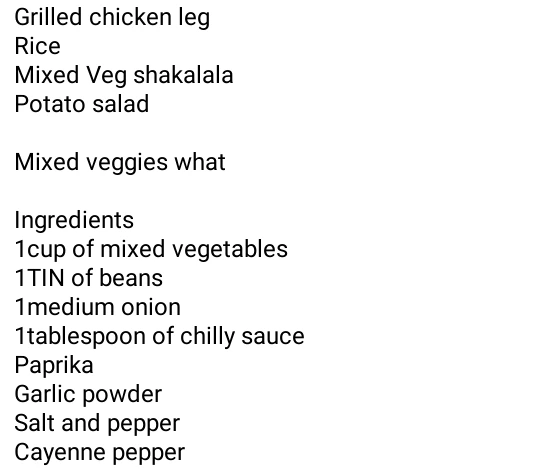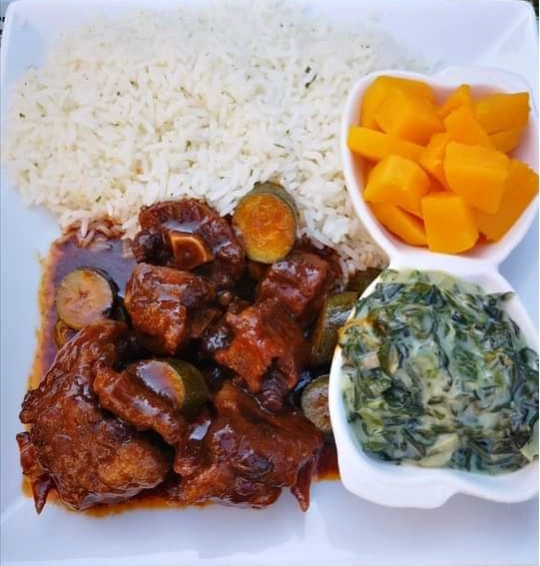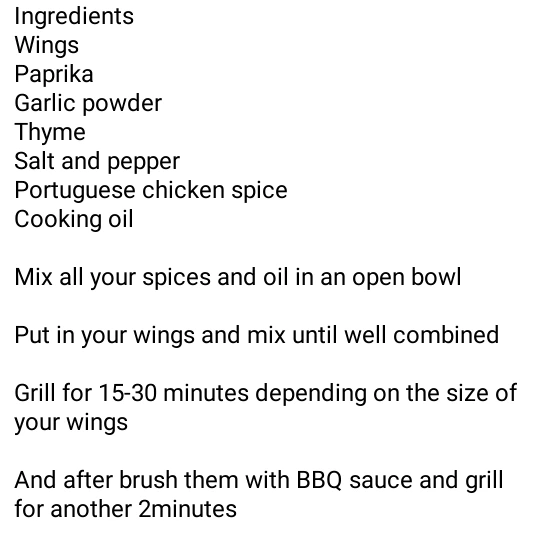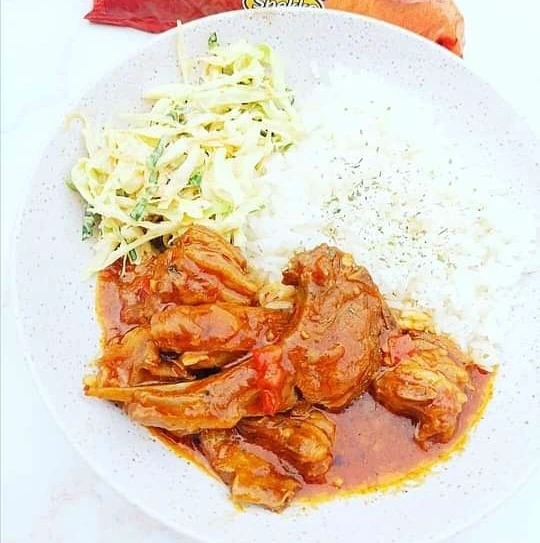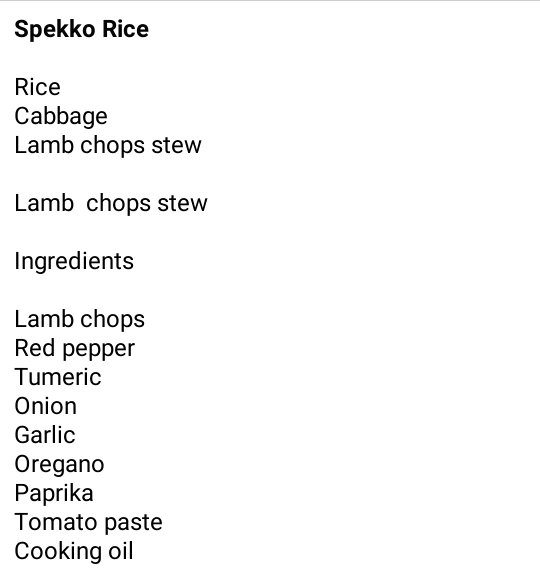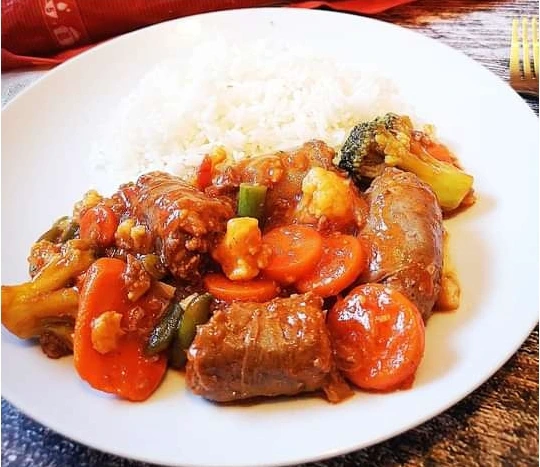 Enjoy food!