How do you serve your mogudu/tripe with A) samp or B) dombolo or C) pap. As for me pap all the time
Here is my recipe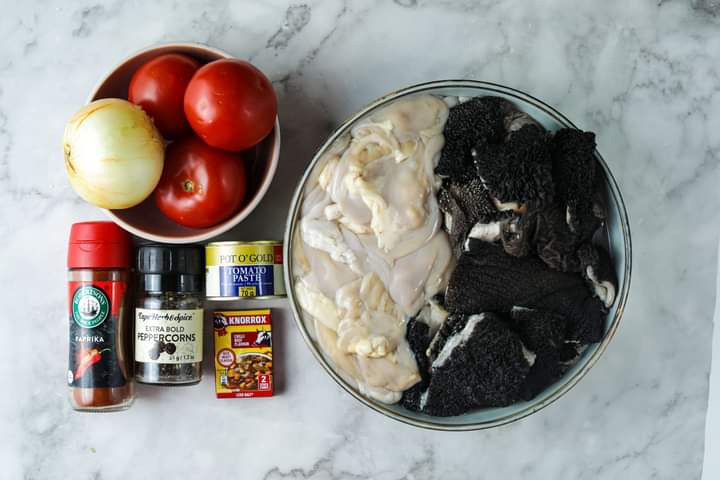 Ingredients
1,5 kg tripe
3 large tomatoes
1 large onion
1 tbsp tomato paste
1 tsp paprika
1 tsp black pepper
1-2 cube beef stock
2 tsp salt
1½ liters water
Instructions
Clean your defrosted mogudu by washing it in a basin, changing the water until it's clean. Cut into chunk pieces, put in a basin full of water and sprinkle 2 tspns of salt, and let rest for 30 minutes.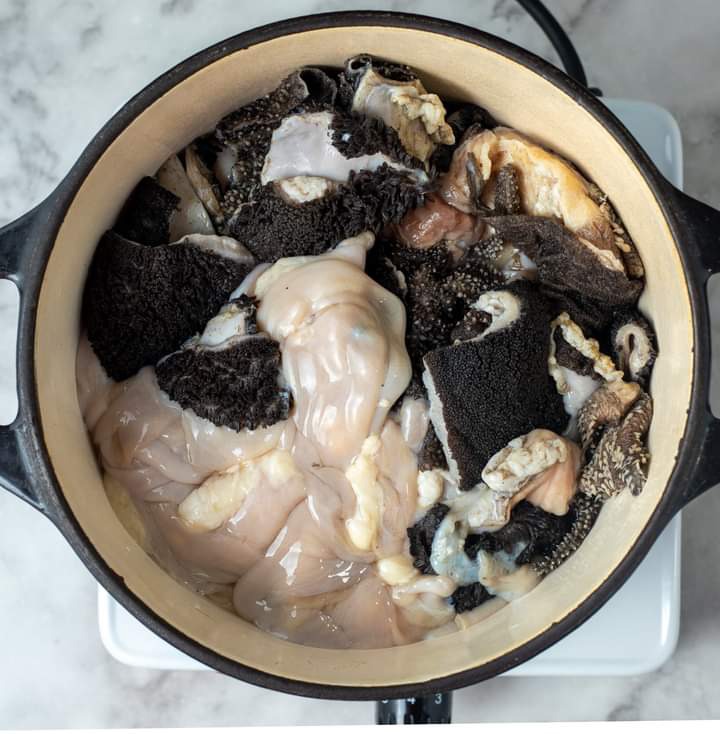 Rinse the mogudu for the last time and add to a pot or a slow cooker, add water and bring to a boil while covered.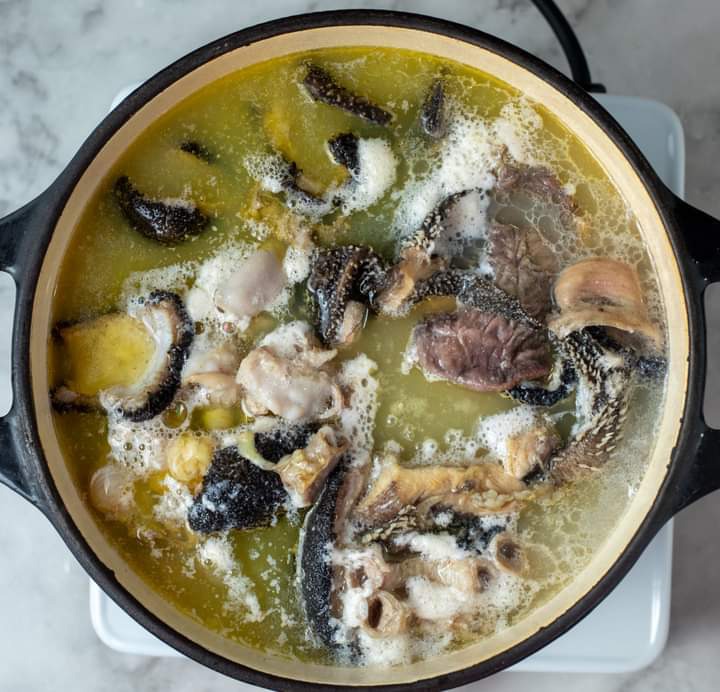 After about 3hours of cooking and the water has reduced, add all the remaining ingredients cover and let cook until it has thickened. about an hour and half more.