The title for most tattooed man in the world (current) is held by Gregory Paul McLaren, popularly known as Lucky Diamond.
The 50-year-old tattoo artist revealed that he got his first-ever tattoo at the age of 16, two years later he got another one, and subsequently, he was obsessed with tattoos and had 100 percent of his body inked with tattoos.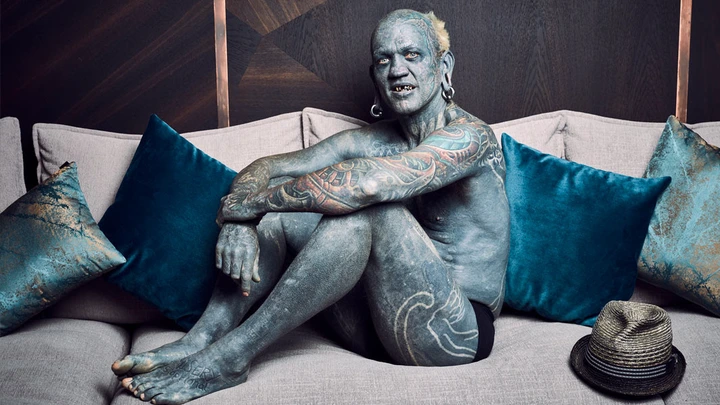 It was also calculated that he spent over 1,000 hours tattooing his skin before he became a Guinness World Record Holder in 2006 for being the most tattooed man in the world.
Aside from being the most tattooed man on Earth, Lucky also performed several other arts which include Chainsaw-Juggling, Unicycling, and sword swallowing.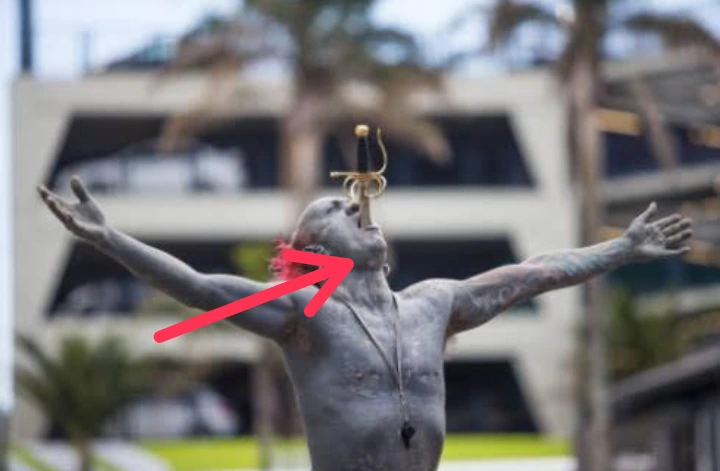 Paul began answering Lucky because he stated that he was lucky by nature to be able to swallow a sword and ride a ten-foot unicycle. Meanwhile, he answers Diamond because all his friends call him a bit Diamond, and Rich because he is rich in spirit.
How Lucky Diamond Reacts To People's Critics For Being The Most Tattooed Man
The street performer had always known that his striking photos usually generate so many reactions, of which are not all positive. While speaking with Guinness World Record Officials, he stated that everyone is different with how they react, and as such, he can't predict it, therefore all he does is just deal with whether it's positive or negative. He also states in an interview that;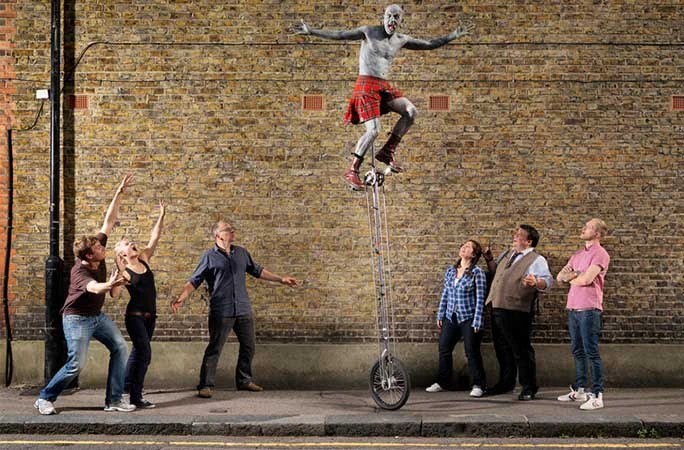 "I'm no different to anyone else, I'm just heavily tattooed. I bleed like anyone else, I have the same sorts of problems that most people have living through their daily life."
Finally, Lucky hasn't gotten a new tattoo again for years, but nobody has been able to break his record, and he now enjoys the buzz of tattooing other people's people skin as a tattoo artist.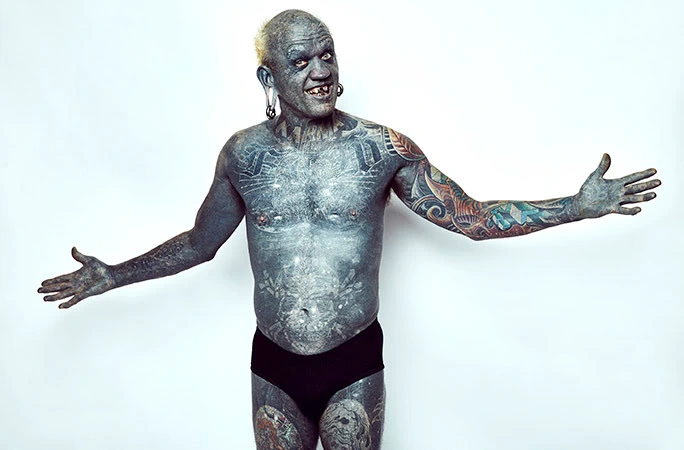 Photos Credit: Google Images.