NEWS
Meet The Man That Invented The Famous Alabukun Powder In 1918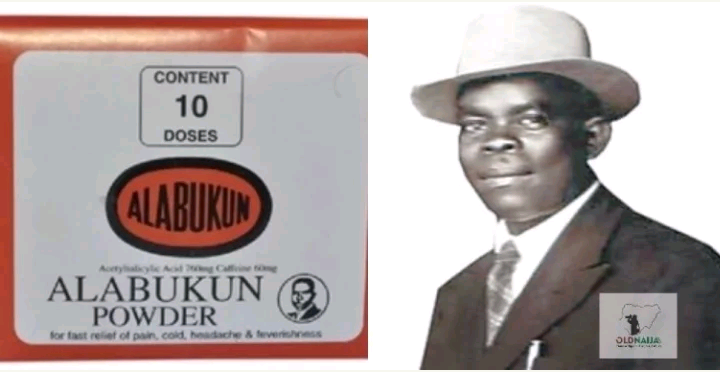 For over ninety (90) years, Alabukun powder has maintained its stand as one of the very potent and popular medicine in Nigeria and some other parts of West Africa. Alabukun powder is popularly found in pharmacies and street shops, the reason why Alabukun powder was able to maintain its popularity for over 90 years is simply because of its rapid effectiveness and cheap price. 
Alabukun powder formula was discovered by Jacob Shogboyega popularly known as Blessed Jacob. He was born in 1884 to the family of Pa Odulate in Lagos. He stopped going to school at age 12 and move to Ogun state in search for greener pasture at the age of 14. While in Abeokuta, he met a pharmacist popularly known as Dr Sapara, Jacob volunteered to work with Dr Sapara as an apprentice for many years before establishing his own drug company named Alabukun. 
In 1918, Jacob finally developed a formula for Alabukun after many years and tons of researches. Alabukun formula is made up of both local and foreign medicines, this made it to be more effective against headache, toothache, transluminal angioplasty attack, sore throat etc. 
It has side effects such as vomiting, swelling, nausea etc. this medicine became popular when it hit market in 1918 simply because it was effective and very cheap, its popularity extend beyond Nigerian border and was later exported to other west African countries such as Ghana, Togo, Benin republic. 
Jacob Shogboyega aka Blessed Jacob died in 1962 at Creek Hospital in Lagos and was survived by wife and children.