NEWS
Mama Roz's Chronicles: Saving Stella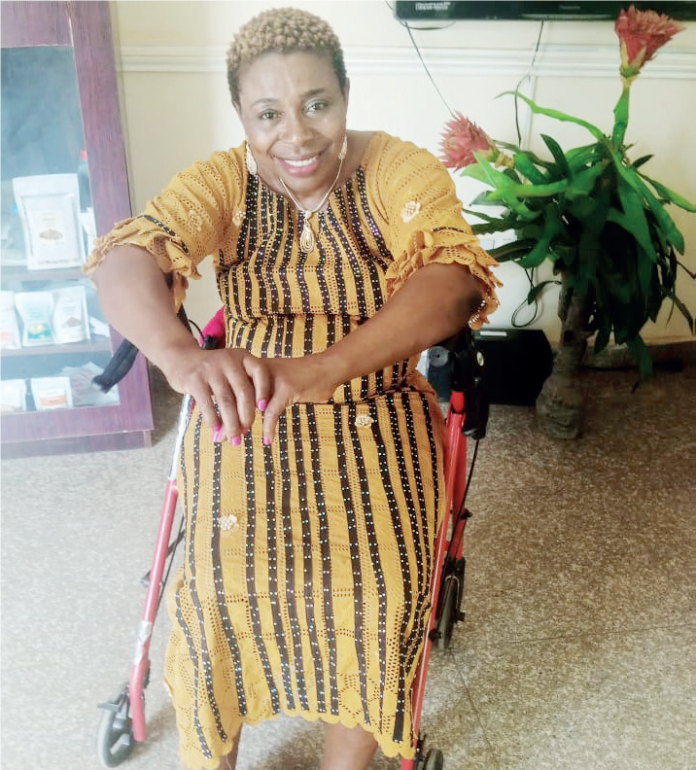 November 21, (THEWILL) – Poor medical care is one of the greatest challenges we face living in Nigeria. If you can afford it, medical tourism is a solution and that's assuming you can be flown out in time. However, with the current economic recession, and the high cost of foreign currency, many people who could hitherto travel abroad for treatment are finding themselves in dire straits. Stella's story takes us through a painful journey of poor medical healthcare, its consequences and our current limited choices.
Stella's Story
Stella had been away from Nigeria for almost two years and was excited to be returning if only for a few weeks or so she thought. She had been admitted into Southern Illinois University Carbondale to study for her PhD and had only three months to go when she decided to return to Nigeria to carry out some research for her dissertation. Unbeknownst to Stella, the events that would occur on this trip would change her life forever.
She was on her way to Kano for a meeting with one of her organisation's members but she never made it there. Feeling very tired, she fell asleep at the back of the Toyota Camry she was travelling in. She woke up to find the car upside down whilst she was still strapped into her seat. People were surrounding the car trying to drag her out. She felt a warm rush of blood pouring down the side of her face and excruciating pain in her back, and then slowly realised that she had been in an accident. Under her breath with all the horrible drama unfolding around her, she muttered the words: "not again. Please God not again".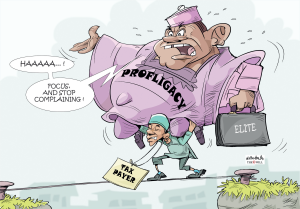 Stella was referring to an earlier accident she had been in several years before which had almost cost her a leg due to poor medical care. Knowing first-hand the consequences of that, her primary concern when she realised the situation she was in, was to avert any errors that could have fatal consequences. Stella had a degree in nursing from the Obafemi Awolowo University, Ife so she pretty much knew from the nature of her pain that her back was broken but try as she did, she could not communicate to the crowd of panicking people who were trying to rescue her, that more damage could be done if she was not handled with care. She spotted someone in an NYSC uniform and explained that she had to be carried in a certain way to avoid further complications. So, she was carried in a log roll into a waiting bus.
Due to a doctor's strike, Ahmadu Bello Teaching Hospital, Zaria, though the nearest, was not an option. She was taken to a nearby maternity home that lacked the equipment to even carry out an x-ray to determine the extent of the damage. She had been carried quite roughly from the stretcher to the bed and all they could do was stop the bleeding from her head injury.
The next day she contacted her family and they arranged an ambulance but the usual delays resulting from obtaining a police report and other documentation slowed down the proceedings. The ambulance service which was organised by an Ashoka fellow, Nkem Momah, who had earlier been in similar circumstances and now dedicated himself to providing help to others, came as a relief.
She was moved to National Hospital where her problems were compounded. She was still bleeding profusely from the head and the medical officer focused only on treating the head wound despite the fact that she kept telling them that her back was broken. Her eventual admission into the ICU caused more damage from sheer neglect. She had a tingling sensation in her legs and could raise them when she arrived at the hospital but by the next day when the Consultant arrived, she had no feeling or movement in them. The MRI that he ordered for her back caused more excruciating pain and damage as they moved her around at different angles. Another consultant arrived from Usman Dan Fodio but he admitted that they did not have the equipment to offer the aggressive treatment her injury required and asked the hospital staff to wrap her in POP. Stella wept from the pain and begged for death to come but death wasn't ready for her yet.
Stella's salvation when it came, was through her former colleagues and a total stranger. Her previous work saving HIV patients had touched her colleagues and now they rallied round to save her. Dr. Mike Ebo, Dr. Odaga, Dr. Natalia Kanem and Kathleen Perry are among the people that Stella will never forget. They contacted doctors all over the world looking for options. Finally, they found a doctor in New York, Dr Ohanabe Boachie who had founded an organisation called Focos Foundation for complex orthopaedic and spinal surgeries. He agreed to take her case after reviewing the MRI. She was flown to Ghana the next day. A complete stranger who leased chartered aeroplanes volunteered to fly her to Ghana. Mike and Kathleen stood in the gap. She was touched to see Mike physically carry her onto the plane all the while encouraging her to hang in there. The second doctor who was scheduled to travel with them did not show up so Kathleen dropped everything she was doing, called her family and told them she was travelling. Then she hopped on the plane and followed her to Ghana. The support was incredible. For Stella it was a surreal moment that was imprinted in her heart and will remain there for the rest of her life.
When they arrived in Ghana, two surgeons waiting at the tarmac, whisked her to Kolebu Teaching Hospital and within 24 hours of her arrival the surgery was performed.  The bone was reset, relieving the pressure on her spinal cord. To this day, Stella tells the story of how she died in Nigeria and was resurrected in Ghana. Four weeks later she was flown again to the United States where the prognosis was that the chances of her walking again were very slim. Her journey back to life started there. She did 40 hours of physiotherapy every week. She had to extend her doctorate degree for another two years so that she could get the required medical assistance only available to full time students.
Stella still had several medical issues to be resolved. She had constant back pain which felt like someone was cutting her back with a razor blade and dropping lemon juice on it. Even simple daily bathroom routines required assistance that tampered with her dignity and self-esteem. Her two children aged 12 and 14 became her primary carers, cleaning, washing and feeding her; taking her to the hospital. Their childhood was truncated and even a few years later when her daughter got a scholarship to Stamford University, she turned it down to stay close so she could care for her mum.
Stella often felt like giving up but she knew that as a single mum, she had to survive for her children and she could not let all the people rooting for her down. So, she fought back and conquered. When she finished her course, she could not return to Nigeria immediately as she was still receiving treatment so she got a job as an Assistant Professor at Cleveland State University, Ohio where she worked for about 6 years during which period, she had multiple surgeries.
The decision to return home came after a series of devastating events. Stella's sister died in 2015 shortly after childbirth. Again, poor medical care was the culprit. The nurses had left some of the placentae in her womb and the family could not raise N250,000 for her treatment. Shortly after this incident, both her father and her close cousin died also of medical mismanagement. Stella was shattered, heartbroken and depressed. She blamed herself for being too far away to help them and at that point vowed to return home to continue her contribution to the health sector. Through a miracle, after she promised God that she would return to work in Nigeria if she walked again, she was out of the wheelchair and walking with a rollator. So, she resigned her job in the US and returned to Nigeria.
Back in Nigeria Stella dove right in with a documentary called 'Failed by Angels' which highlighted the medical negligence experienced by patients, especially during maternity care and sensitized the public about the National Health Act.
She carried out a series of campaigns but always felt that she was not making a huge dent on the system. And then, Stella discovered farming. It started out as just a little vegetable patch that provided some of the nutrients she required and then she went into full-scale farming and animal husbandry. Stella was ecstatic. She had found her calling. She conducted lectures and wrote articles on healthy eating and nutrition. Most importantly she found that her own health had greatly improved. She lost weight, became stronger and came off most of her medications. The only down side was a procedure she had to do every six months in the United States but she had sufficient earnings coupled with her savings to cover that, so there was no problem. But then Covid 19 struck!
Like many other people around the world, the Covid 19 lockdown took its toll on Stella's business. Her farm hands could not come to work and she lost a huge number of her livestock. She had planted seven hectares of cassava but cows stormed through her farm and ate most of it. At harvest time she only had 2 hectares worth of cassava left. It was a huge blow to her vision and financial security.
As a result, Stella can no longer afford the biannual trips to the United States for her treatment. But all is not lost. The company that manufactures the equipment used for the procedure informed her that a certain Dr Ojo had been trained on the procedure and could perform it if he had the equipment, software and medication. He works at the Lagos University Teaching Hospital. Stella was excited to receive the news and contacted the doctor who confirmed that he could do the procedure if he had the equipment which will cost five million Naira (N5m) to procure.
Stella's next treatment is due at the end of November. If she does not receive the treatment she could die. It's as simple as that. If you are touched by her story and you want to help us keep Stella and others with the same condition alive, please donate towards her next treatment and the purchase of the equipment. We are also appealing to the Lagos State Government to assist with the purchase of the equipment which will benefit several patients.