It's interesting to know that there are entertainers who didn't only choose the path their parents chose but also share the same traits with their parents in one way or the other.
Below are 3 popular Nigerian entertainers and the traits they share with their parents. 
1. Yemi Elesho
Yemi Elesho is a popular Nigerian comedian and skit maker who took after his dad, Adeoye Adewale AKA Elesho. Adeoye Adewale is a veteran Nollywood actor and also a comedian from Osun State.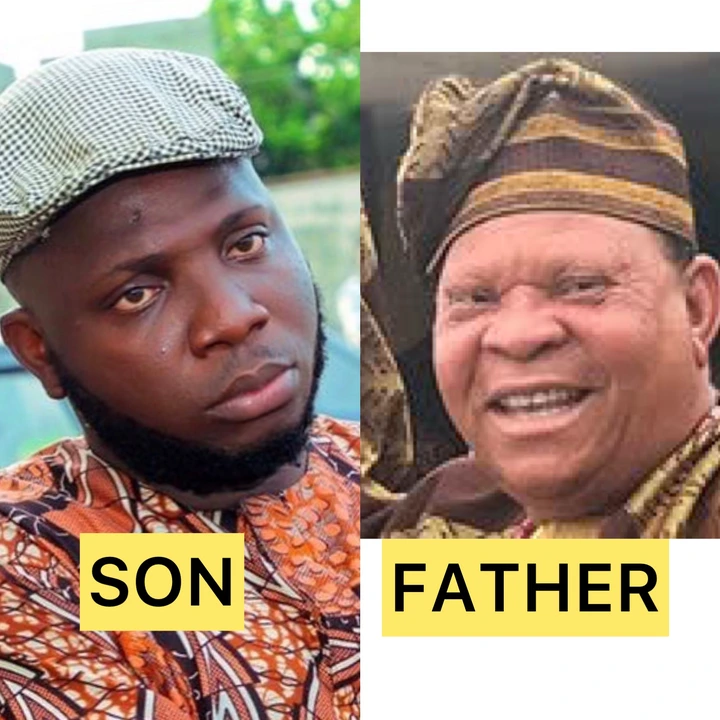 Image credit: Google
He has featured in various Yoruba movies, and he is known for hurling funny insults at people in the movies he acts in. 
This trait can also be found in his son, Yemi Elesho, as he is also known for hurling insults on people in his comedy skit for comic effect. 
It's quite incredible that even though they both share this trait, Yemi Elesho didn't know his dad until he was 16 years old.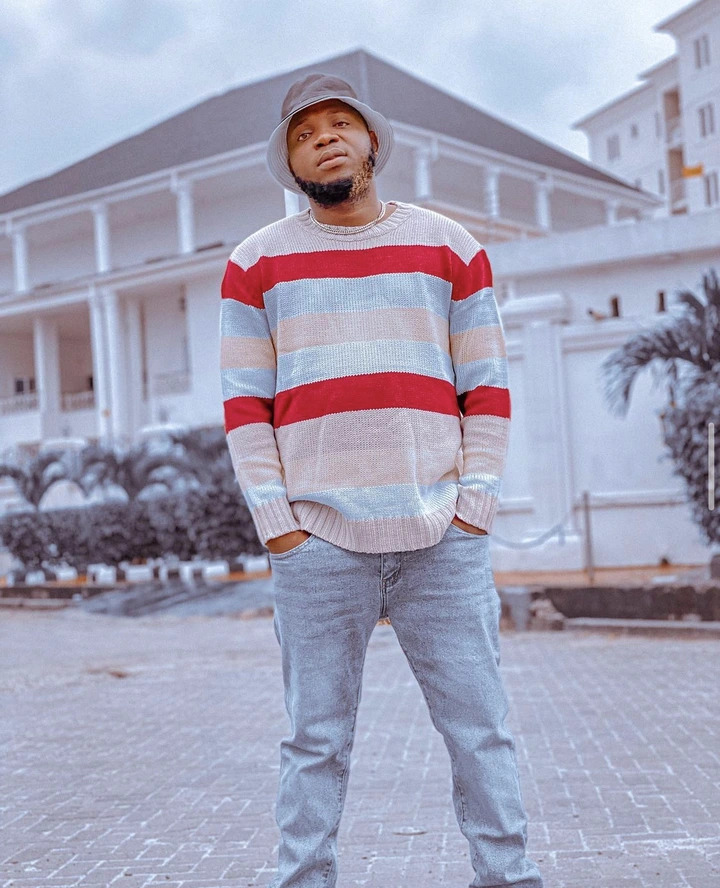 Image credit: Google
He revealed in an interview with Tribuneonline that he only knew him as his dad at age 16. Before then, he only watched him on TV as an actor just like everyone else.
He also revealed that he and his dad used to be at loggerhead as his dad never wanted him to be an entertainer. He wanted him to study law, but he (his dad) couldn't stop him and had to accept the career path he chose.
2. Seun Kuti
Oluseun Anikulapo Kuti, popularly known as Seun Kuti, is the youngest son of late Afrobeat legend, Fela Anikulapo Kuti.
Even though Seun is the Youngest Fela's son, he shares quite a few traits with his dad, Fela. 
Starting from the way Fela dressed whenever he was going on stage. Seun makes sure his dresses are styled just like Fela's.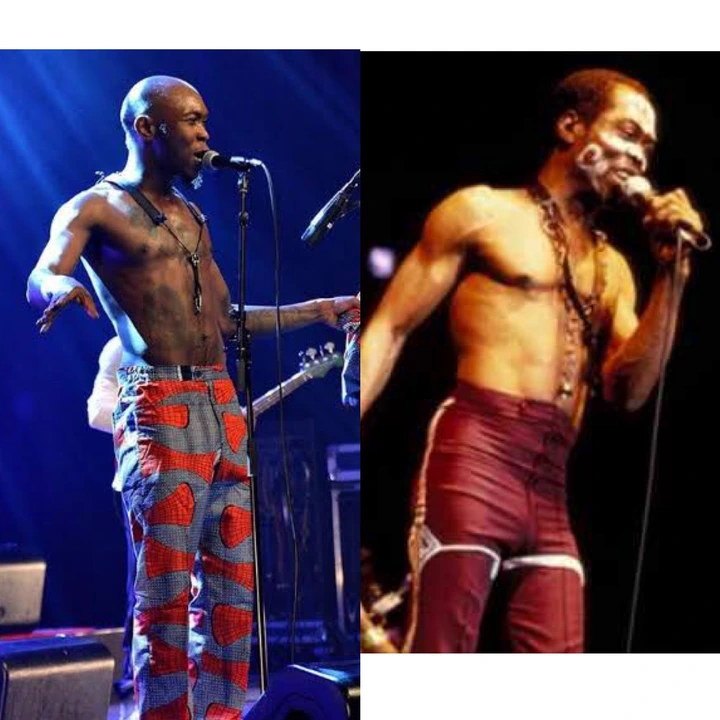 Image credit: Google
The songs he sings on stage and how he performs them are also similar to that of his dad. 
He dances around the stage and also controls the audience and band just like the late Afrobeat legend, Fela, did during his time.
3. Yul Edochie
Yul Edochie is a popular Nigerian actor and the son of veteran actor, Pete Edochie. Yul Edochie's voice texture is similar to that of his dad's own.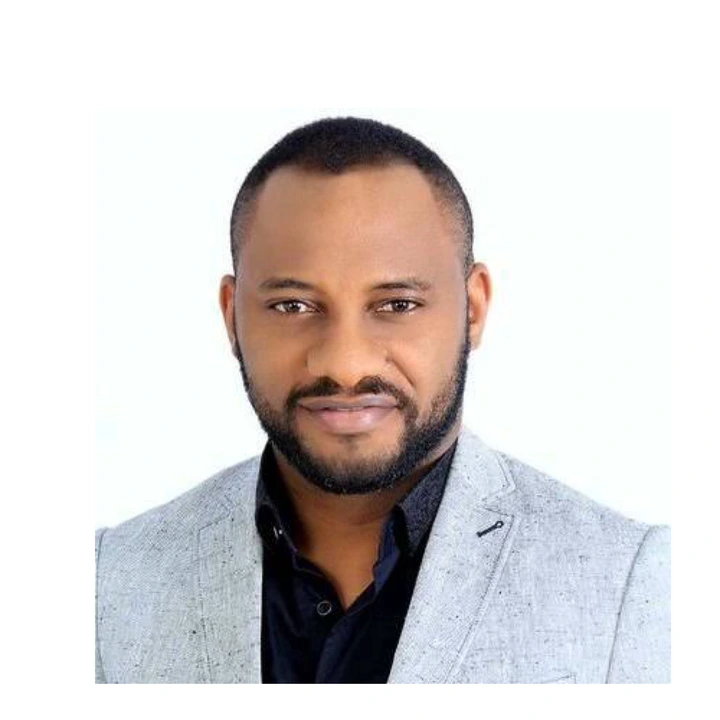 Image credit: Google
People have always compared the way he also talks to that of Pete Edochie as they both talk calmly but in a manner in which people will describe as authoritative.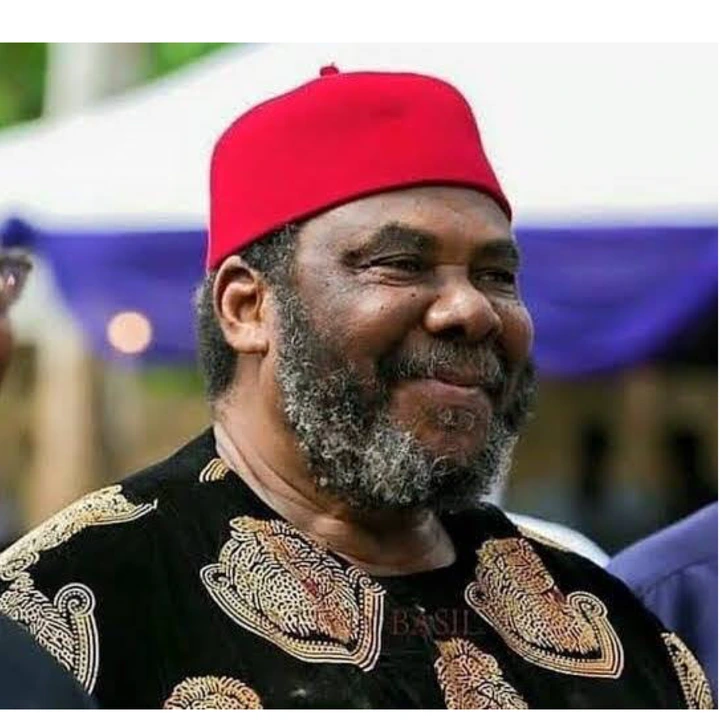 Image credit: Google
It makes them interpret their roles in movies in a perfect way. This is because they also play similar roles that need that type of voice, and also need someone who can speak in that manner in the movies they act in.