Recipes
13 Best Navratri Vrat Recipes | Popular Fast Recipes | Easy Vrat Recipes
Navratri Popular Fast Recipes: Navratri is a celebration of nine days during which Goddess Durga is worshiped and most people observe fasts. Here are 13 vrat recipes that you can prepare and relish on festivals such as Navratri.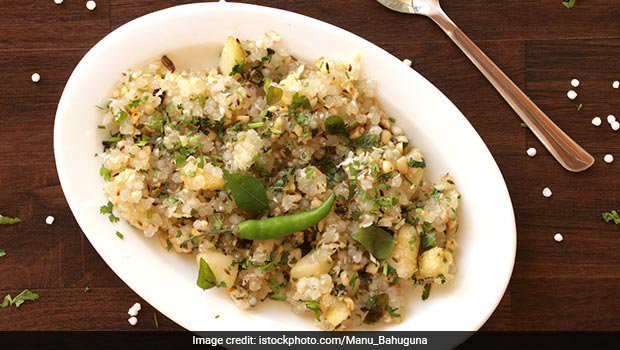 Navratri Vrat Recipes- It is that time of the year again when idols of goddess Durga are decorated with kumkum, bangles, flowers, and jeweled attires. Morning prayers are offered accompanied by synchronised bells. The aroma of pure butter or desi ghee delicacies fill up the space. Navratri, one of the biggest Hindu festivals is celebrated twice a year with great fervour across the country. Devotees worship the different avatars of Goddess Durga for nine days. Goddess Durga is believed to have nine different incarnations and each female deity signifies a distinct power. The word 'Navratri'refers to the nine auspicious nights during which Goddess Durga is worshiped and most people observe fasts. It is celebrated twice a year, at the beginning of spring and during the onset of autumn. During Navratris most people give up non-vegetarian food while many others also eliminate onion and garlic from their meals. Delicacies such as Sabudana khichdi, fruit chaat, kheer and kuttu ki poori are some of the most popular dishes cooked during the Navratri season.
Usually a large part of north, west and central India observes a fast on all nine days. Some people may choose to fast only on the first and the last day of the festive period. Fasting is a way to pay your gratitude to the Goddess. Traditionally, the consumption of alcohol and non-vegetarian food is considered inauspicious and unholy but there is also sound science behind it. During these fasts people avoid eating meat, grains, alcohol, onion, garlic etc. From an Ayurvedic perspective, these foods attract and absorb negative energies and should be avoided during a seasonal change as our bodies tend to have low immunity around that time.
Navratri festivities give you a chance to get back to the roots and deviate from the day-to-day affair. Ingredients like kuttu atta, singhara atta, fresh vegetables, milk, yogurt and makhanas are preferred as they are light on the stomach and can be digested easily. Instead of regular salt, rock salt or sendha namak is used as it is pure and unprocessed. Those who do not wish to fast may follow a vegetarian satvik diet where ingredients like garlic and onions that produce heat in the body are avoided to allow your body to detox.
Embrace the joy of the festival with the 13 best of our fasting recipes. From old favourites to newer ones, indulge in a lot more than just the usual fare.
Here Are 13 Best Navratri Vrat Recipes That You Can Try:
 
Sabudana is full of starch or carbohydrates which gives you the much needed energy boost while fasting. A light dish made with sabudana, peanuts and mild spices. You could also opt for sabudana kheer or sabudana vada, which also make great Navratri snacks.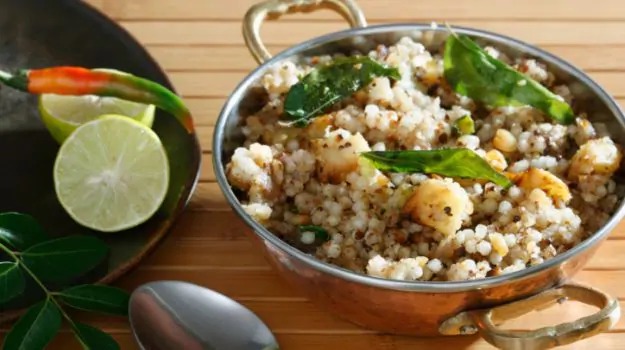 Navratri Vrat Recipes: Sabudana Khichdi is one of the most loved vrat recipes. (Pic credit: iStock)
If you are a dosa fan, this Navratri, move over the usual kuttu puris and rustle up something different. A crisp dosa recipe made of kuttu ka atta (buckwheat flour) with a potato filling. Don't forget to serve it with mint and coconut chutney.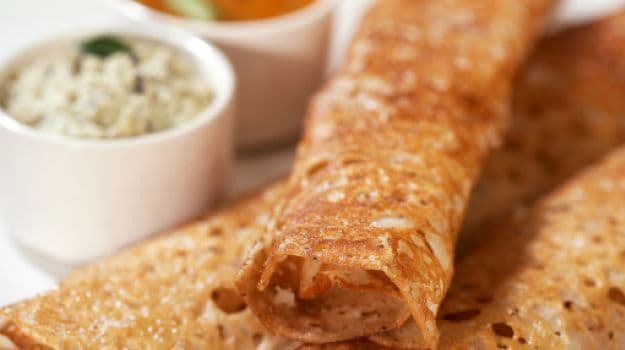 Navratri Vrat Recipes: This Navratri, rustle up something different like Kuttu ka dosa. (Pic credit: iStock)
Feast while fasting! Your favorite tea time snack made with fasting ingredients like water chestnut flour, sendha namak and a filling of spiced chironji. You could serve this samosa with coriander chutney.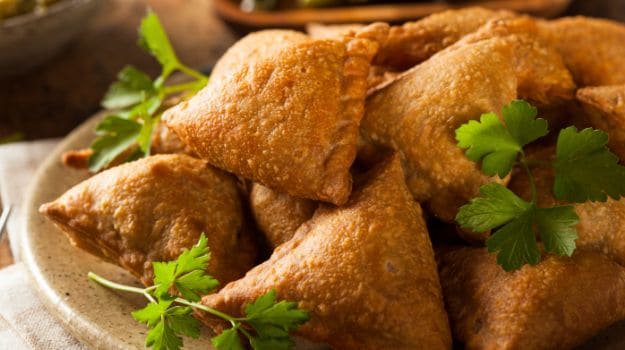 Navratri Vrat Recipes: Vrat-friendly samosa made with water chestnut flour.(Pic credit: iStock)
Tuck into the soothing flavors of this light and lovely curry made with the ever-so-versatile potatoes. Move over the boring aloo ka falahar and instead choose to eat some healthy aloo kadhi and make your Navratri even more special.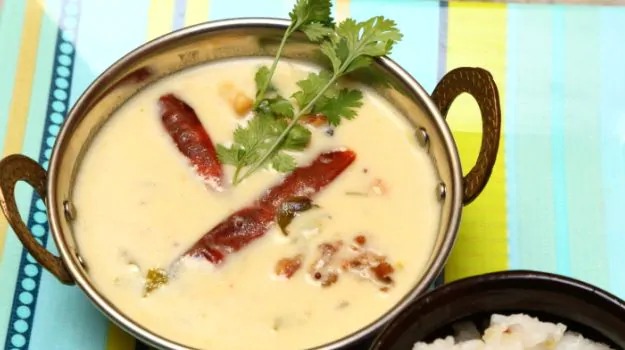 Desserts inspire a cheer, here's for you low fat kheer recipe made with makhana and nuts. Indulge without worrying about the weighing scale! This delicious kheer recipe is going to make your fasting all the more worth!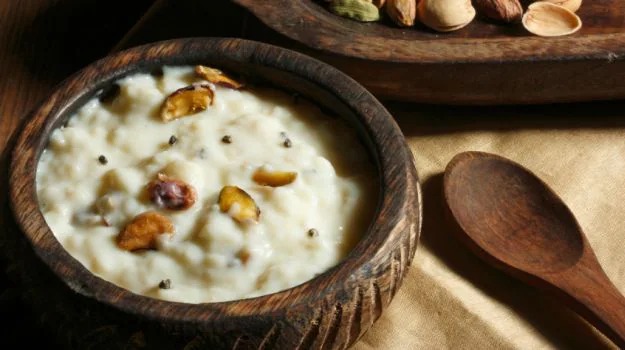 Navratri Vrat Recipes: A thick and healthy kheer recipe filled with nuts and all things yummy. (Pic credit: iStock)
Charge up with this nourishing drink. Lassi made with the goodness of yogurt, bananas, honey and walnuts. Drink up this healthy lassi and keep yourself energized through the day. 
Watch the Video here: How to make Banana Walnut Lassi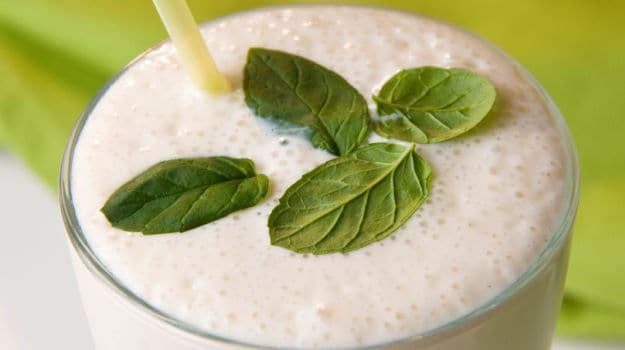 Navratri Vrat Recipes: Have banana walnut lassi for instant energy when you are fasting. (Pic credit: Stock)
Tired of eating potatoes for breakfast, lunch and dinner when fasting? Try this delicious Arbi Kofta recipe that is a a perfect tea-time snack for you.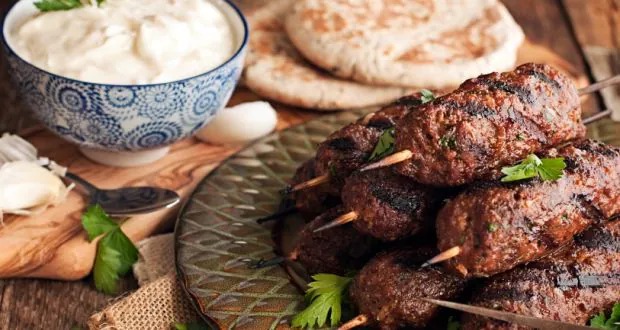 Navratri Vrat Recipes: Delicious kofta made with Arbi is an amazing snack for fasting days. (Pic credit: iStock)
A fresh recipe that gives you a break from the usual fried pakoras and puris. Steamed  dhoklas  made with samwat ke chawal. A healthy way to fast, this dhokla recipe is tempered with whole red chillies, cumin, ghee and curry leaves. Enjoy this Navratri fasting special dish at home and you would not be able to resist making it on another occasion!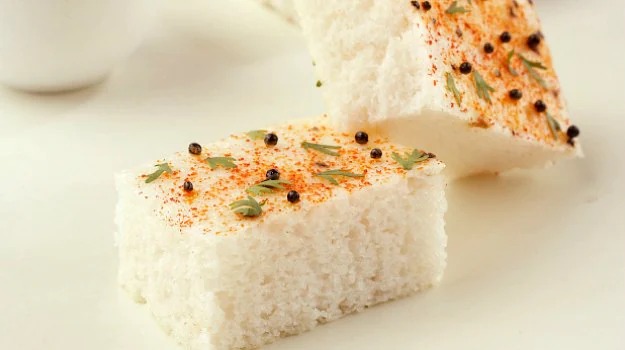 Navratri Vrat Recipes: Samwat ke chawal dhoklas are a treat during the vrat. (Pic credit: iStock)
Fasting need not be boring anymore! Spiced banana kebabs that perfectly melt in your mouth and please your soul. Flavoured with chillies and coriander this is a great festival snack.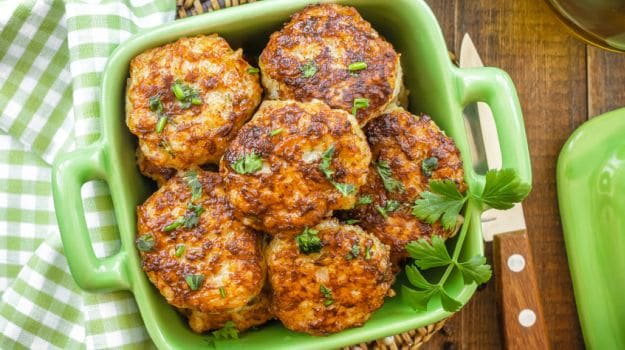 Navratri Vrat Recipes: Spiced banana kebabs for special cravings. (Pic credit: iStock)
A perfect accompaniment to your regular pakodas or bhajjis and even with your vrat-friendly snacks. You could have it with dahi bhalla too. This Navratri vrat recipe is bound to make you fall in love.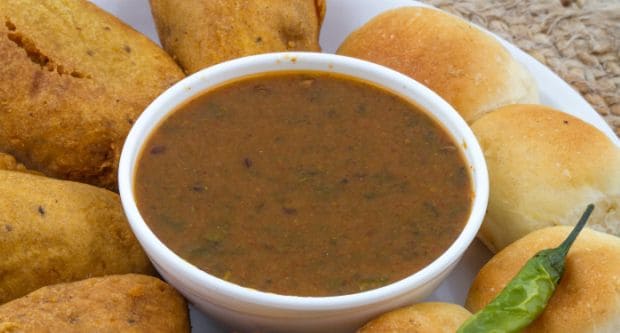 Navratri Vrat Recipes: A perfect accompaniment to your vrat-friendly snacks. (Pic credit: iStock)
A delightful paneer recipe that you can cook and have even during the fasting season of Navratri. Made with grated paneer, potatoes, sendha namak and spices, this is a delicious mid-day snack. Pair it with mint or coriander chutney and serve as snacks to your guests during festivals. You can have it any time during the day.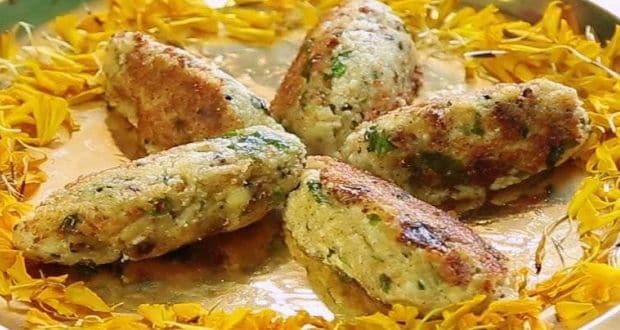 Navratri Vrat Recipes: These paneer rolls are perfect snacking food during the vrat season. (Pic credit: iStock)
Aloo rasedaar is an Indian gravy sabzi whoch is specifically made with rock salt or sendha namak to match with the customs of the fasting season of Navratri, where normal salt is avoided. It is a delicious aloo recipe that you can pair with Kuttu ki puri or chapatis.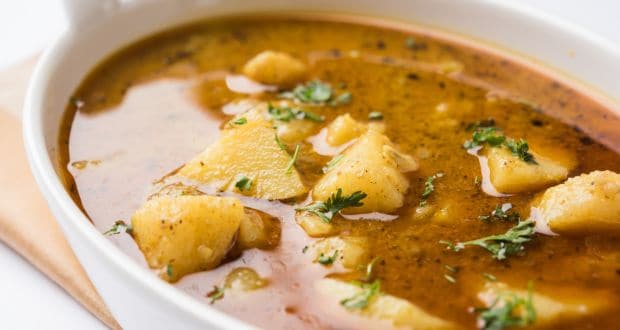 Navratri Vrat Recipes: A decadent treat for your wholesome vrat meals. (Pic credit: iStock)
Crispy, hot and as good as regular pooris, Kuttu or buckwheat flour is the perfect alternative during the fasting season of Navratri. It is easy and just takes about 15-20 minutes to cook and can be paired with any Sabzi like Aloo or Chole. Cook fur lunch and have a hearty meal.
Navratri Vrat Recipes: A perfect bread for hearty meal. 
Enjoy these delightful recipes this festive season and make sure you spread the joy and cheer across friends and family!