NEWS
Theresa Onuorah, The Egedege Dance Goddess Who Was Called "Queen Of The Coast" Because Of Her Voice
In the 80s and 90s, Theresa Onuorah was one of the strongest forces to reckon with on the entertainment scene in the South-East, and her Egedege dance troop was very popular in the region.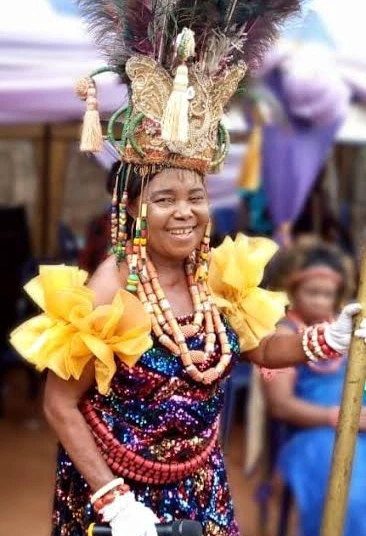 Photo credit: Facebook.
Egedege is a genre of music in Igboland, a classic imperial dance that is characterized by colours, horn, drums and flute.
At the forefront of this unique genre of music is Theresa Onuorah who is a native of Unubi in Nnewi South Local Government Area of Anambra State. At the height of her career, several myths were told about her, and one of them was that she was the "Queen of the Coast", because people said that her voice did not sound like that of a human being. Even though this myth did not seem true, Theresa Onuorah never debunked it.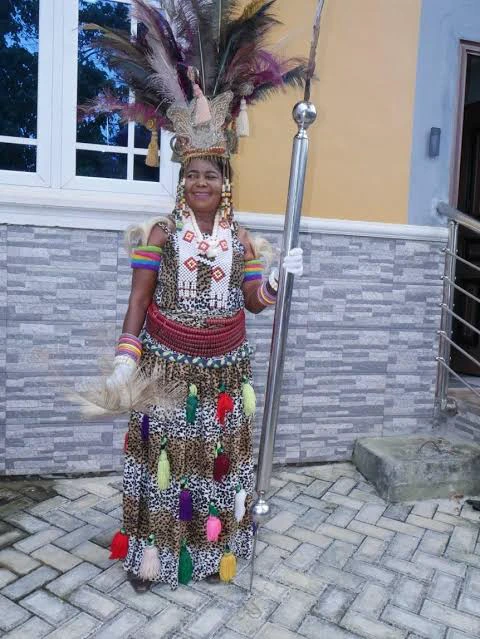 Photo credit: Facebook.
She was also known for her beautiful face paintings. As far as Egedege music and dance were concerned, she was a goddess.
She also had a unique dancing costume for herself which was different from that of her dancers. Her outfit had beautiful colours, and was decorated with tiny mirrors that were also present in her hand.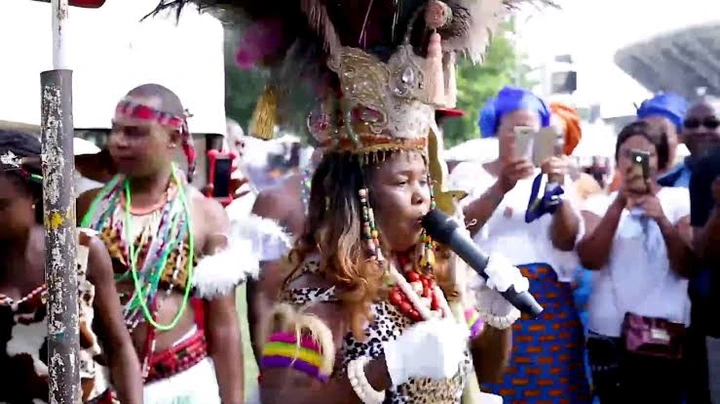 Photos credit: NaijaGreen Movies.
At the peak of her career, any event she was invited to perform was always filled to the brim. Then, titled chiefs were said to be occupying the special seats at the event just to have a good view of her performing.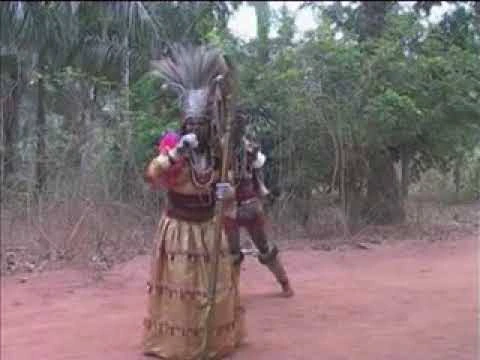 Photo credit: YouTube.
Some weeks ago, Larry Gaaga caused a stir on the entertainment scene when he did a song featuring Theresa Onuorah. The song which is titled "Egedege", also featured Pete Edochie, Flavour and Phyno, and brought the richness of egedege music to the mainstream of the music industry in Nigeria.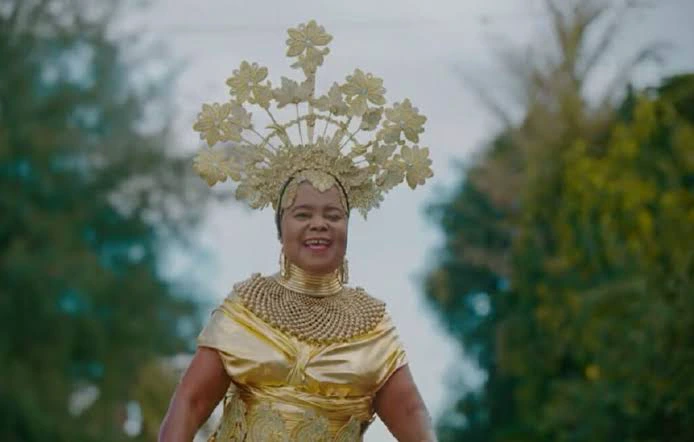 Photo credit: DNB Stories Africa.
What do you have to say about this talented singer? Please feel free to share your thoughts with us.