NEWS
Davido's Daughter, Imade Stuns In New Photos As She Wishes Her Fans Lovely Weekend
Davido's daughter, Imade is one of the celebrity kids that takes delight in showing off her beautiful self on her Instagram page. Sometimes, she stuns in lovely photos with her mother.
Just in, she shared lovely photos of herself as she wishes her fans happy weekend. Imade is a kid that is cherished by many people out there.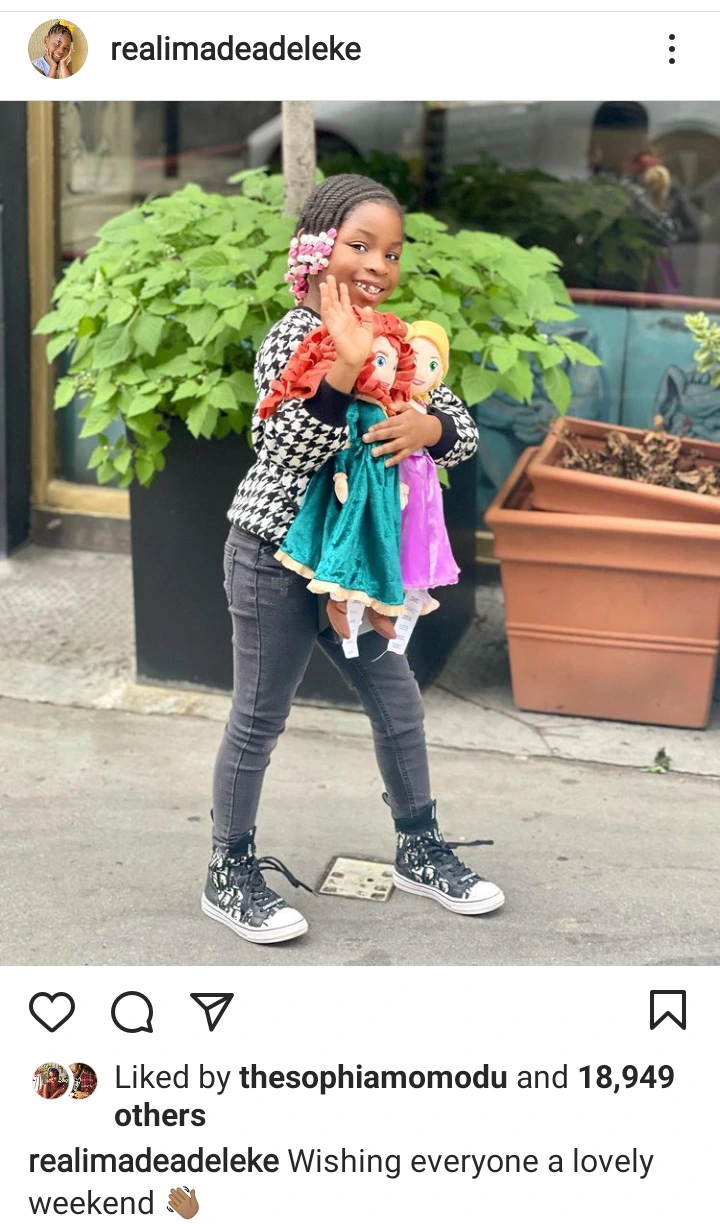 She has always been seen beaming with contagious smiles, just like her father who does not hesitate to flaunt his facial dimples while smiling.
Imade has been seen severally showing off photos of her outings with her father. Though Imade is still a kid, but she knows how to entertain her fans.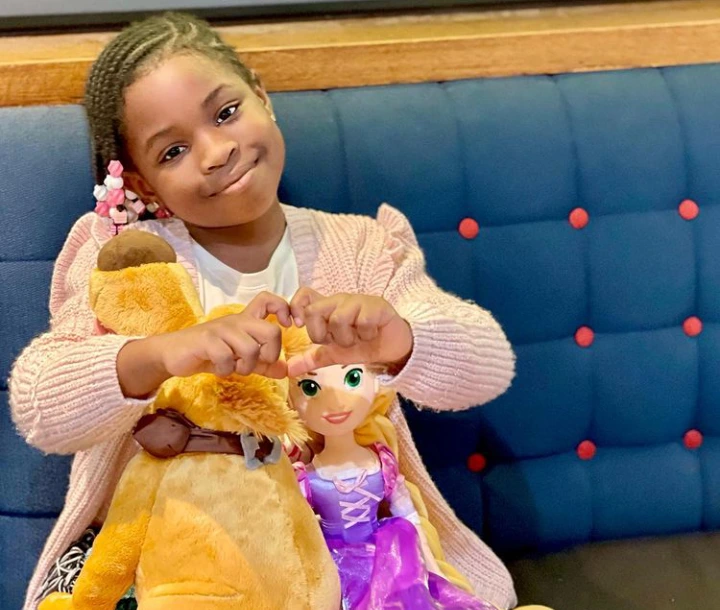 Imade is intelligent and always ready to rapport with all personality types. No wonder Davido is proud of her and would always want to show her off, celebration or no celebration.
Today, Imade chose to wish her numerous fans a happy weekend today as she stuns in new lovely photos.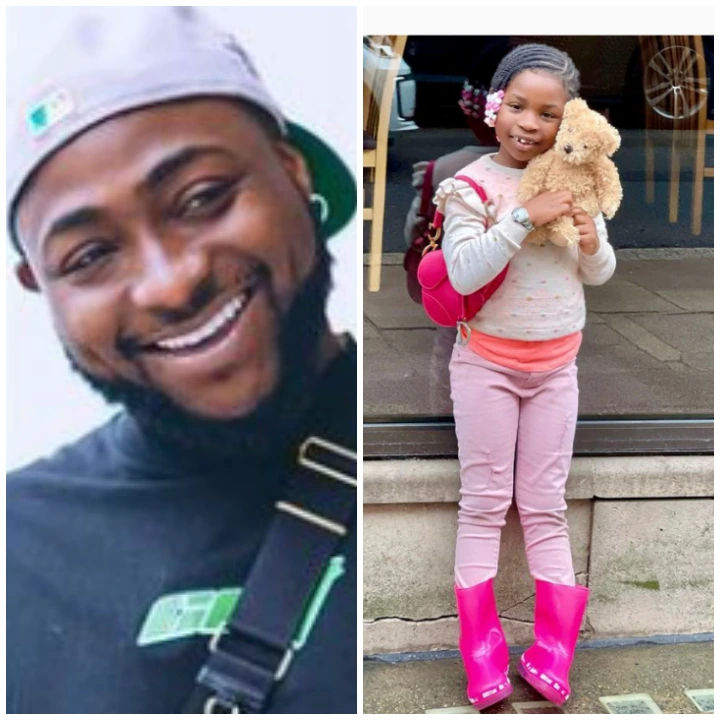 Photos credited to Instagram