NEWS
5 Outstanding Feats Of Strength That Were Achieved By The World's Strongest Pastor, Kevin Fast
Kevin Fast is a Canadian pastor who's known for his impressive strength. At the age of 58, he still holds the title of the world's strongest pastor and he has broken several world records thanks to his incredible strength. Kevin Fast who rose to fame back in the 90s has reportedly earned 32 world records as of December 2020 according to the Guinness Book of World Records.
Take a look at five outstanding feats of strength that have so far been achieved by Kevin Fast.
1. Pulled a plane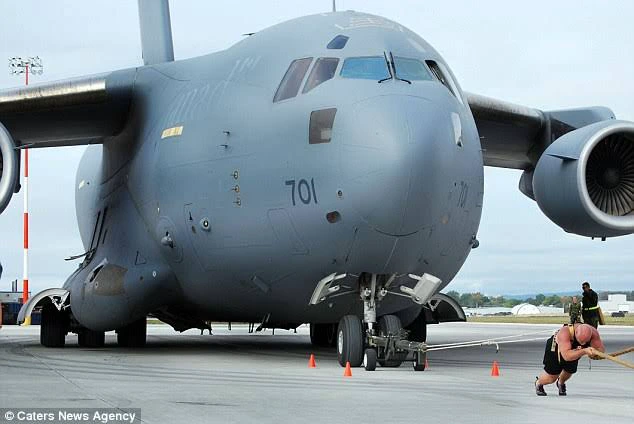 (Kevin Fast pulling a plane)
Photo credit: Daily Mail
Kevin Fast reportedly pulled a CC-177 Globemaster III which weighs 188.83 tonnes (180,000kg) for a distance of 28 feet. Considering the fact that an elephant weighs 6 tonnes, Kevin Fast pulled roughly the weight of 31 elephants with a rope. He's pulled planes on different occasions with records and titles to show for it.
2. Pulled 15 cars at once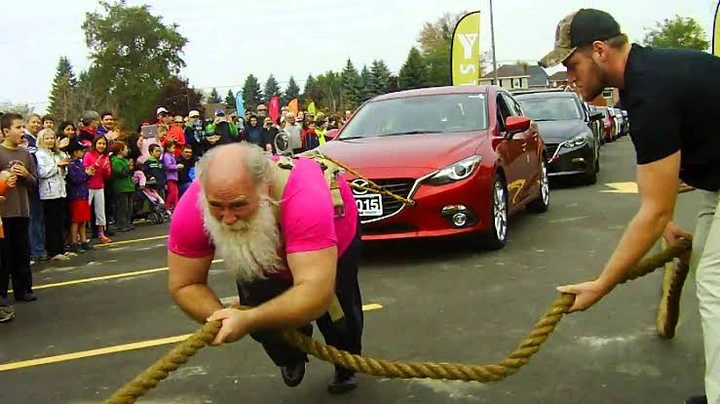 Photo credit: YouTube/Kevin Fast
Kevin Fast once pulled 15 cars connected with a rope tied across his waist which left onlookers stunned.
3. Pulled a sleigh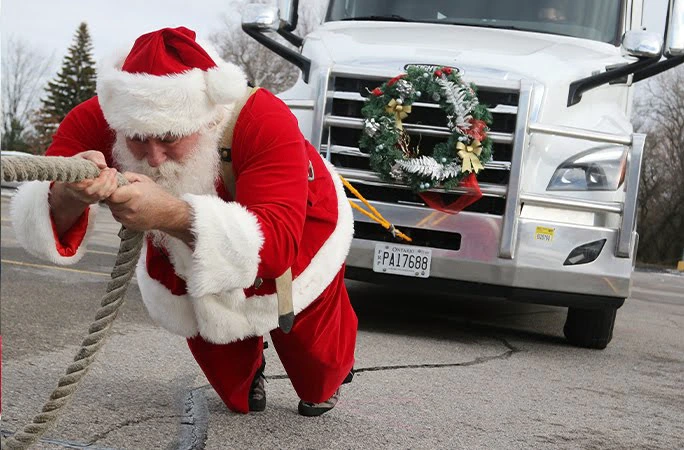 Photo credit: Guinness Book of World Records
Kevin Fast is also known for pulling the heaviest sleigh, he successfully pulled a sleigh weighing 16,500 kilograms and earned the title for the heaviest sleigh pulled by a man.
4. Pulled an MTA bus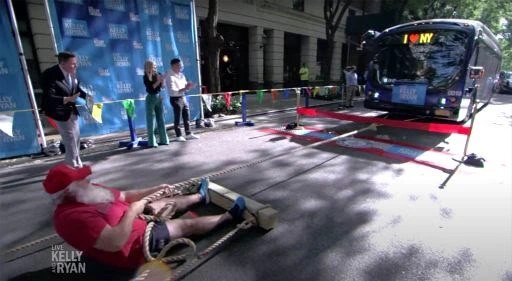 Photo credit: New York Times
According to an article published by the New York Times in September this year, Kevin Fast earned another world record after he pulled an MTA bus that weighs 33,400 pounds for 16 feet using only his upper body.
5. Lifted 11 people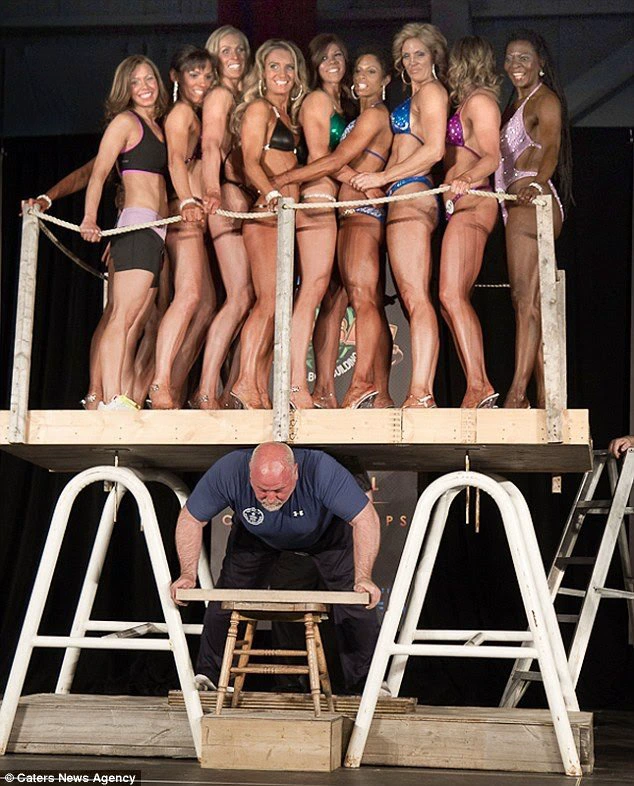 Photo credit: Daily Mail
Kevin Fast successfully lifted 11 ladies with his shoulders which left earned him the title of lifting most people with the shoulders.
Some other impressive feats of Kevin Fast include pulling a 40-tonne house down the road, he's also pulled huge trucks on several occasions.
How would you rate Kevin's display of strength, should we call him the modern-day Samson?