Beauty Tips
Mothers, Here Are Cute Hairstyles For Your Little Angels (Photos)
The adorable little girls and toddlers like dressing up just as much as we do. They love and get excited about all things cute and pretty, and so for the hairstyles too! We were amazed by these tiny girl hairstyles, and we're sure your little star will be as well. They're comfortable, simple, and add a new dimension to the lovely little faces with stunning features.
So mothers, check these out, and we bet they are versatile to fit in several occasions for your baby girl.
1. This hairstyle suits girls with long hair and this tend to give a very neat and a tidy look to the kid. The hair is divided equally from the middle, and the hair is pulled up and tied into a tight ponytail.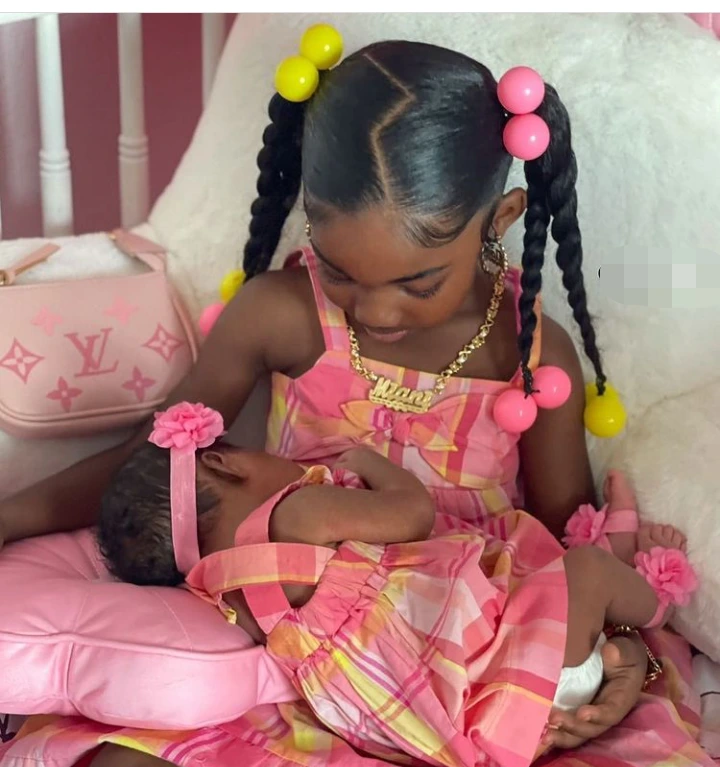 2. Pony Style: This little girl hairstyle is made through braiding one short section of hair and mixing with a ponytail. This is a simple yet elegant hairstyle. This style is such a cute hairstyle for girls, and It loves by everyone.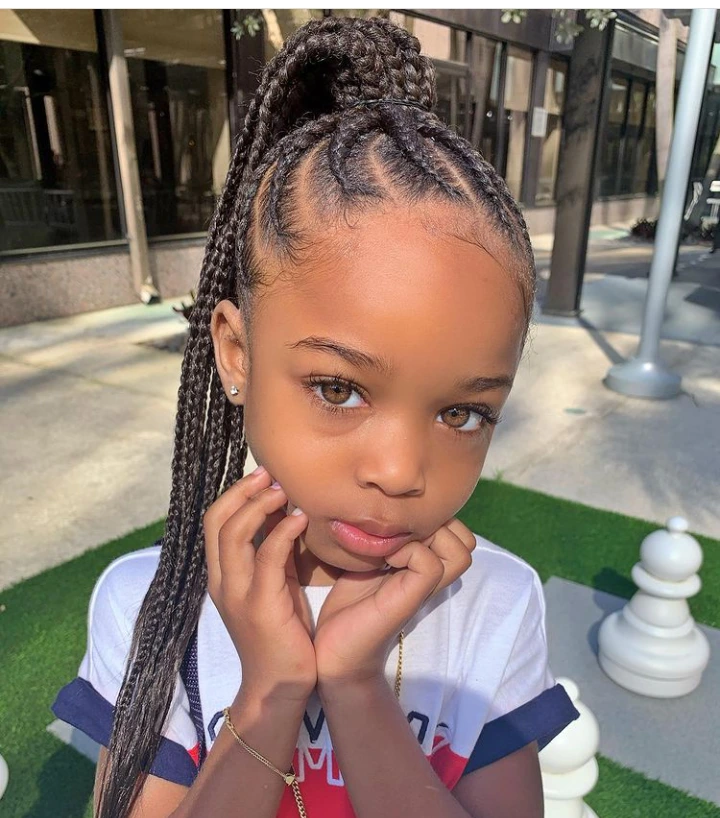 3. Double Bun Style: This bun style suits with girls who have thick hair. Divide hair into two parts separately and braid it separation hair, and roll all the braid hair up to form a bun.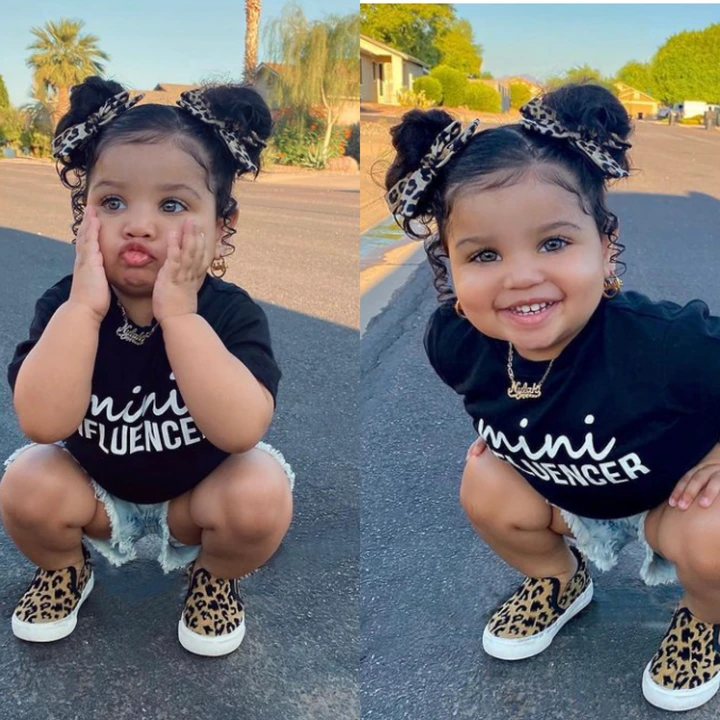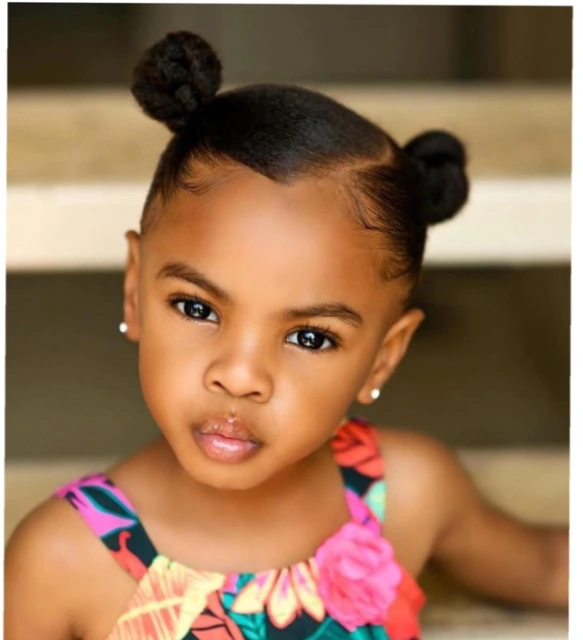 4. Braid Hairstyle: This is pretty toddler hairstyle for those who love simple and cute styles. And this is easy to style, and you can decorate with colourful clips and accessories well. Secure the hair on the sides with clips for a much cuter look.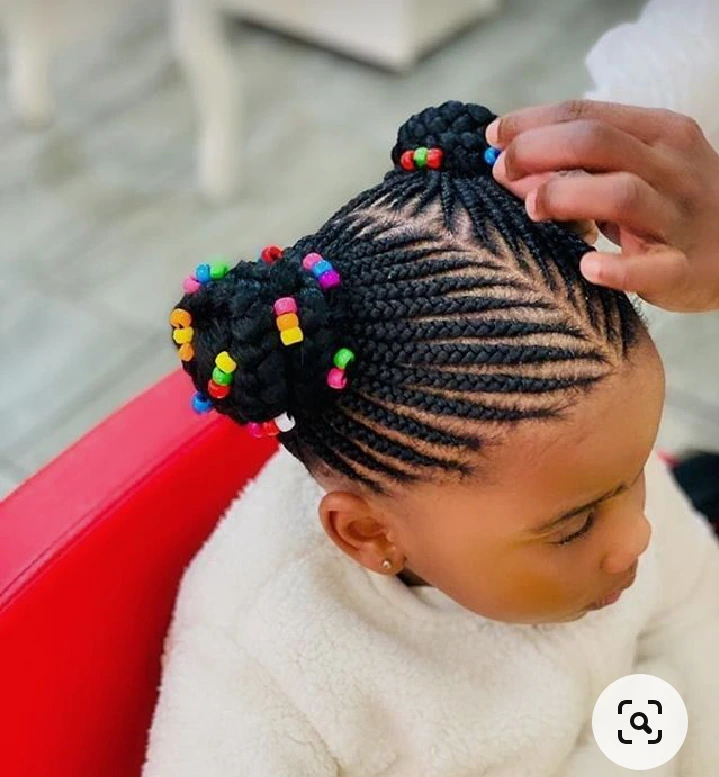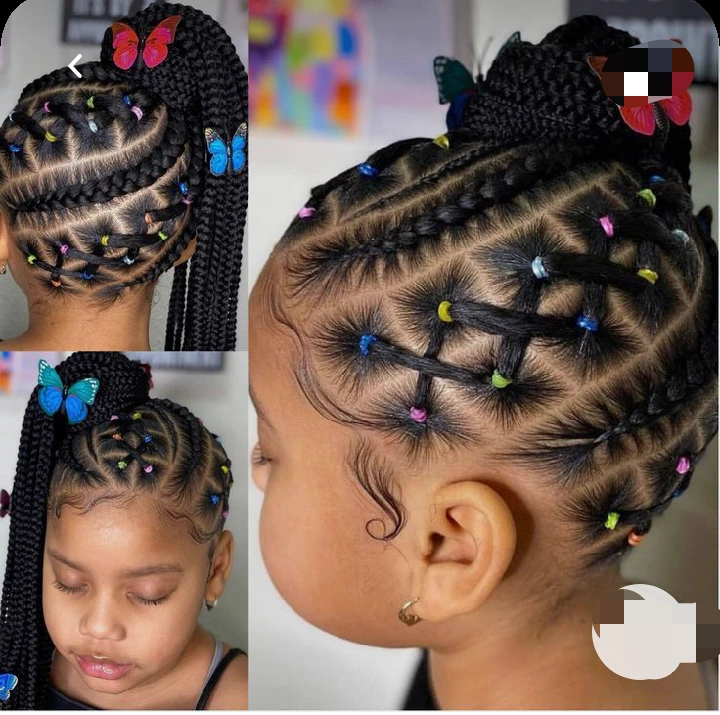 5. Cute Bun Rolled Up: This bun hairstyle is for a little girl and best suits regular day to day wear to school and other events. You can add curly frills to make it more adorable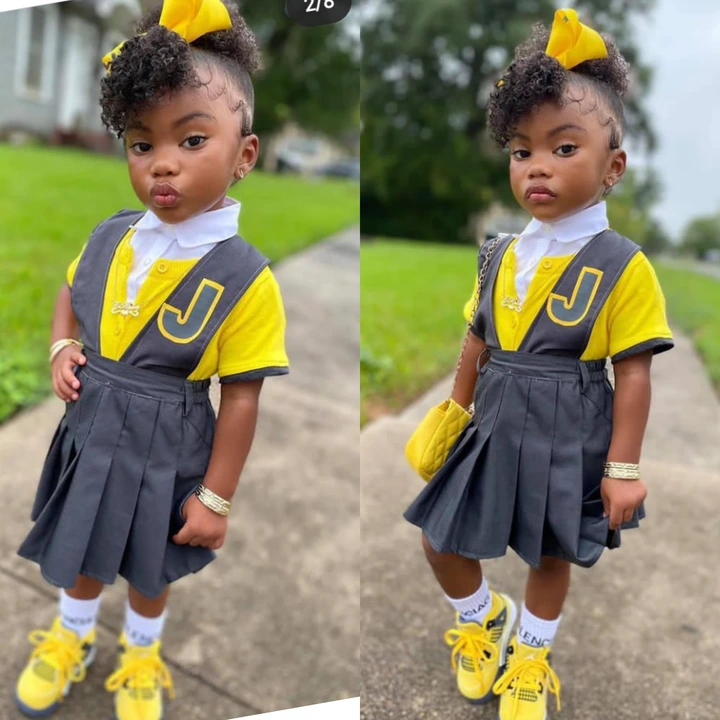 6. Double Ponytail Style: This little girl hairstyle ideas and look is suitable for almost all faces and can be maintained easily. Your baby will feel very comfortable with this look as the hair will not fall on the nape of the head.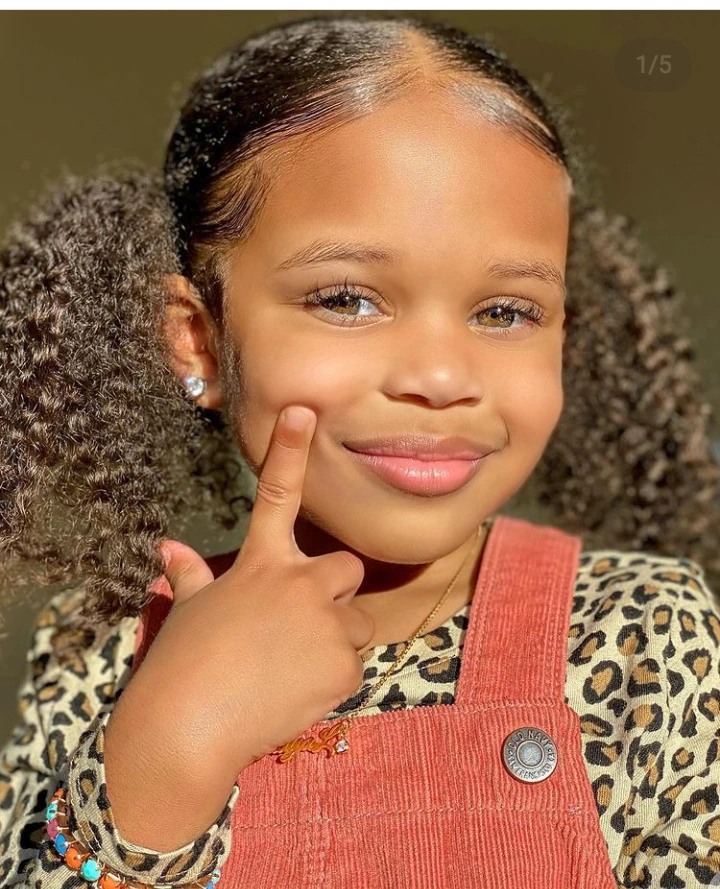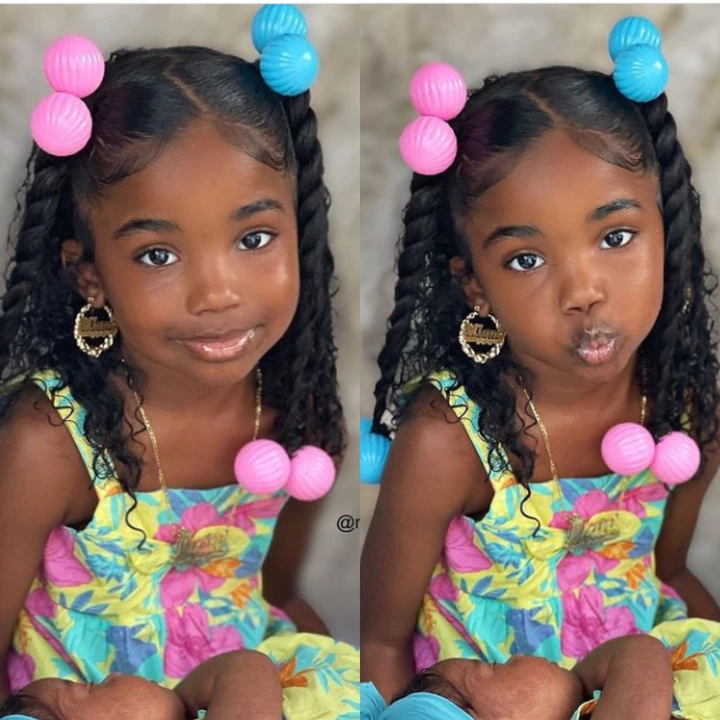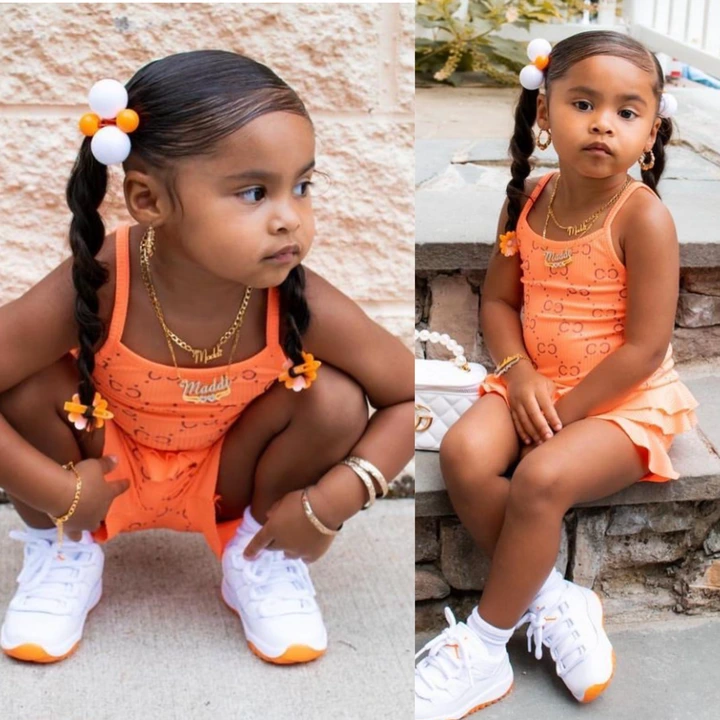 7. Cornrows: Cornrows are the most commonly made intricate braids on children that can be left on for weeks at a go. The beads and colourful accessories add to their cuteness. They are fuss-free and can be intricately woven to keep the hair off their faces and swept away neatly. This is a hairstyle that both adults and children love to wear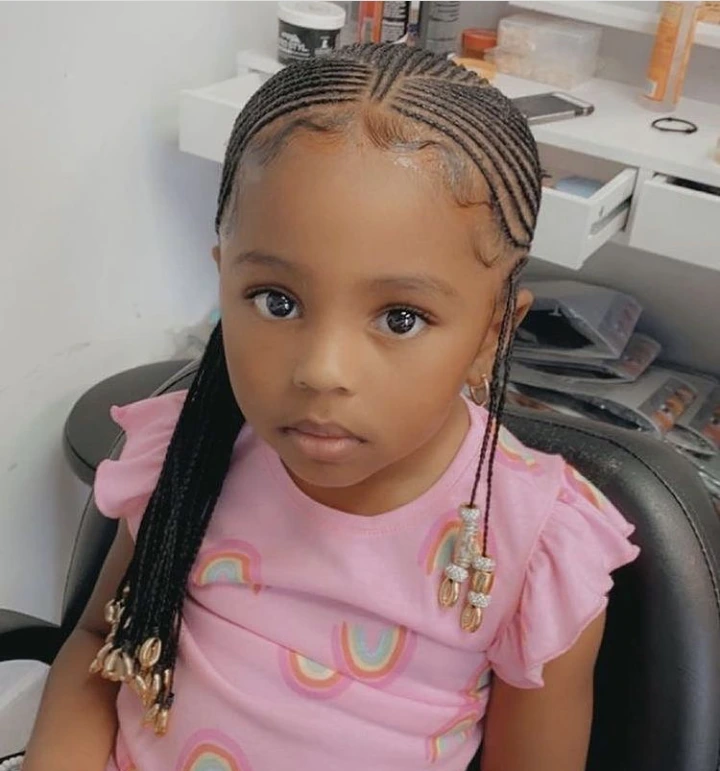 8. Afro Ponytail: While the afro is a pride in the black hairstyle department the little girls can also proudly flaunt them as cute little afro ponytails on each side of their head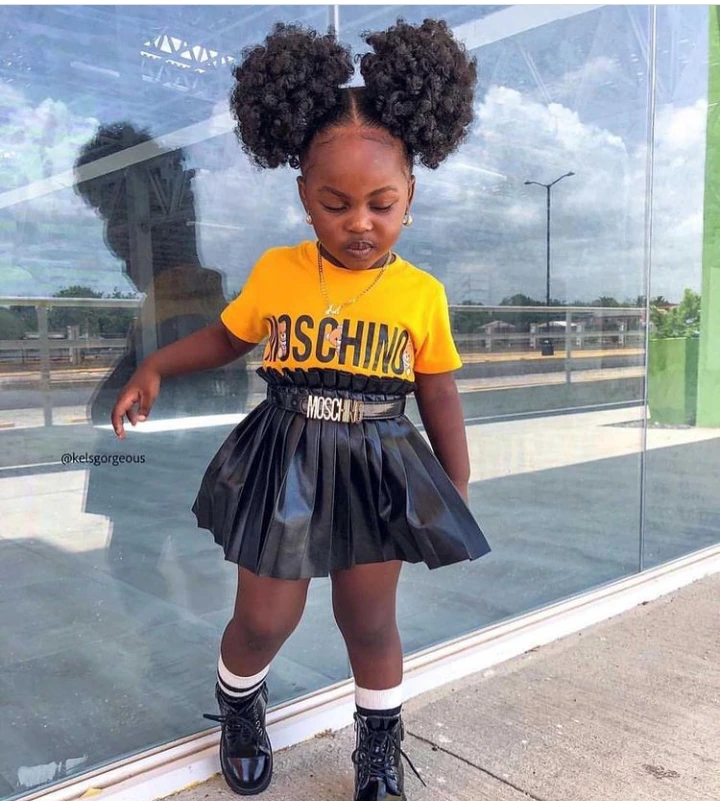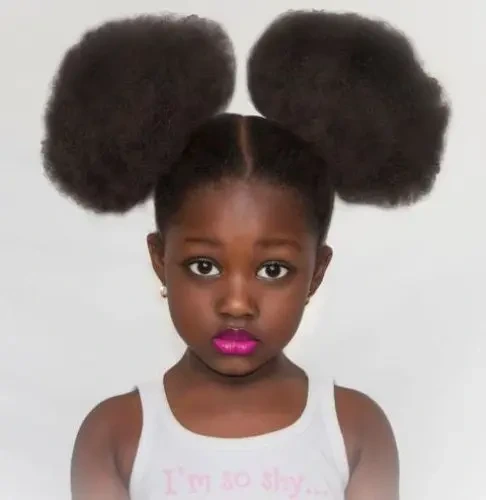 9. Braid Hairstyle With Fringe: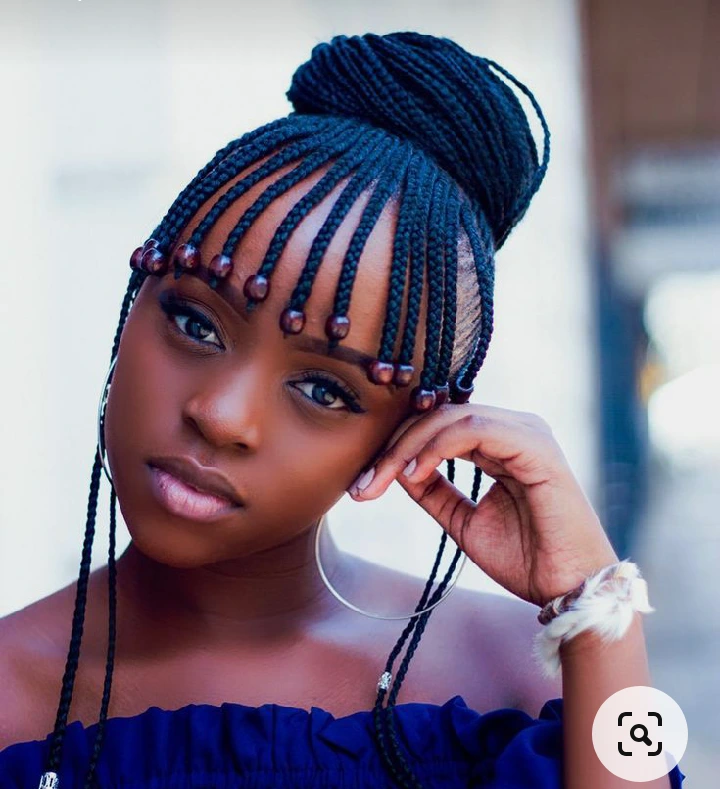 Photo credit: Instagram