NEWS
Meet Praise Kelechi, The Igbo Boy Who Uses Cartons To Construct Movie Superhero Outfits (Photos)
They do say that talents are natural gifts from God that can bring food to our table. Speaking of talents, a young boy named Praise Kelechi has earned fame through his impressive crafting skills.
Praise Kelechi who hails from Umuahia first went viral on Facebook last year after he constructed the complete gear of Marvel's fictional character, Iron man using just cartons and some other tools.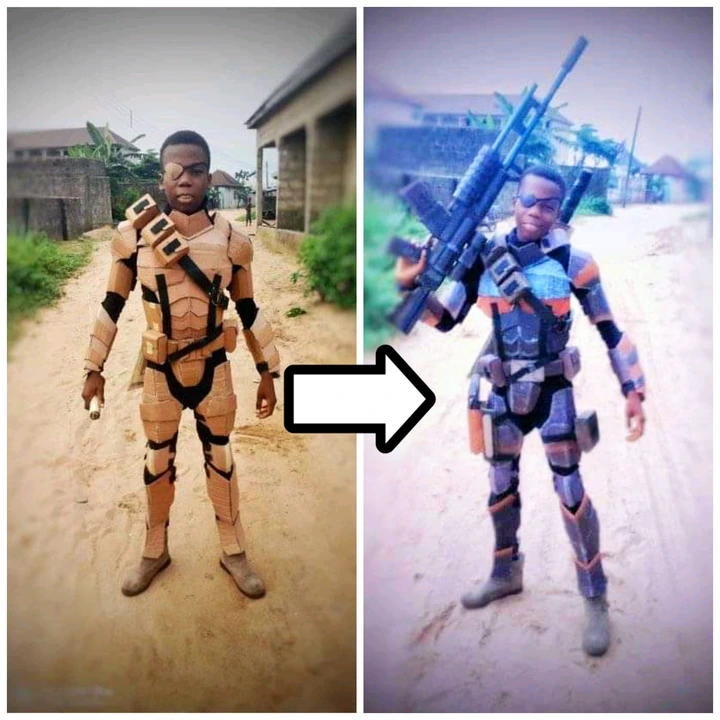 (Before and after making of Deathstroke's outfit)
However, he has since improved in his make smith skills and he's impressively made other superheroes outfits including some well-designed swords and superhero gadgets.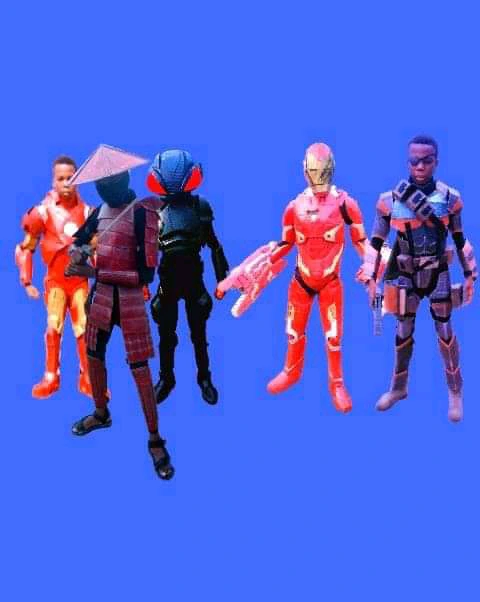 (Some super hero outfits made by Praise Kelechi, all made with cartons)
Some of the things he's made include
• Mantis complete gear from the movie Aquaman
• Death Stroke complete gear from DC superhero movies
• Sumarai's ninja complete suit and sword
• Loki's helmet from marvel movies
• Doctor strange's suit
• Two iron man suits of different designs
• The red suit and gun from the squid game
• Captain America's shield
• Spiderman's mask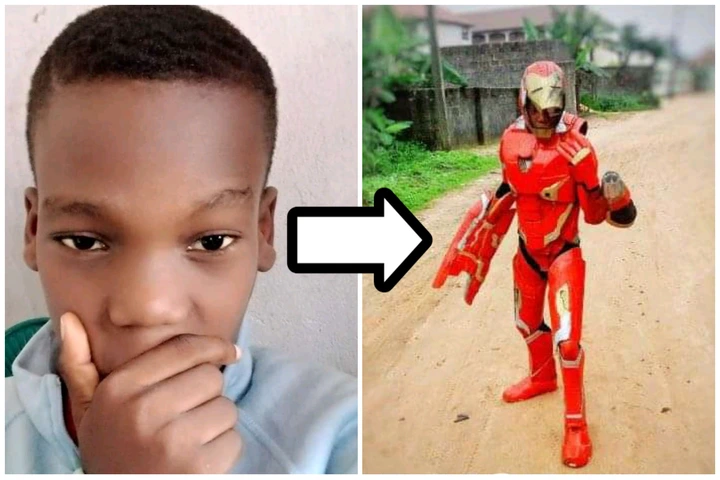 It's quite amazing to see that Nigerians are blessed with talents as that of Praise Kelechi. How would you rate his superhero outfits?
Photo credit: Praise Kelechi/Facebook