30 Easy Keto Dinner Ideas (Best Dinner Recipes for Keto Diet)
Time to switch to the Keto diet? Worried about what you can and can't eat? Or are you just dreading your keto meals too boring? Well, worry no more because below you will find 30 Easy Keto Dinner Ideas that are delicious and fun. You'll get to enjoy chicken, beef, cheese, and so much more! Plus, you'll even get the chance to enjoy bread again!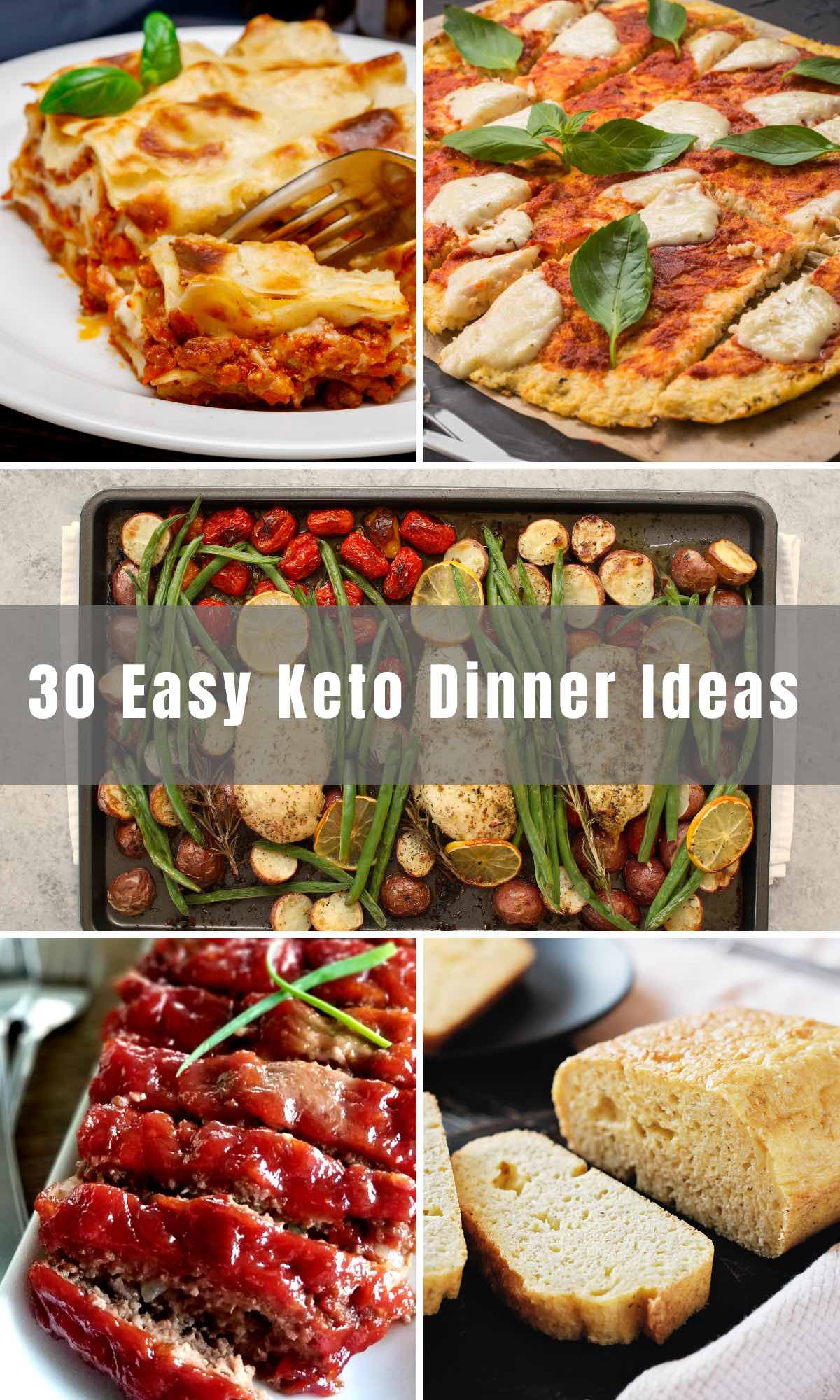 What Can I Eat for Dinner on a Keto Diet?
Since a keto diet means limiting carbs, it's best to start by picking a protein. You can eat steak, fish, chicken and eggs! Pair with sides such as keto vegetables such as zucchini or spinach, keto-friendly pasta or a salad. You can add in some cheese as well.
Can I Eat Bananas on Keto?
Even though bananas are delicious and have many health benefits, they are not compatible with a keto diet. Bananas are high in carbs with about 30 grams of carbs for a large banana.
Chicken Keto Dinner Ideas
Lazy Keto Meals
Keto Dinner Recipes with Ground Beef
Easy Weeknight Keto Dinner Ideas for Beginners
Keto Dinner Party Ideas
Can I Eat Spaghetti on a Keto Diet?
Traditional wheat-based spaghetti is a no-go for a keto diet due to the high carb content that could take you out of ketosis. Nonetheless, there are some low-carb spaghetti brands emerging that make it possible to make spaghetti dishes that are keto.
Is Cauliflower Keto-Friendly?
Yes, cauliflower is indeed keto-friendly. That's one of the reasons cauliflower pizza crust, cauliflower mashed potatoes and cauliflower steaks have become popular.
Are Beans Keto?
It's best to avoid kidney beans, black beans and pinto beans on a keto diet due to their high carb content. However, green beans and black soybeans are fine given they have just 2 grams of net carbs. Alternatively, you can try substituting in mushrooms, eggplant, avocado or boiled peanuts.
Are Carrots Keto?
You can only eat carrots in moderation on a keto diet, with raw carrots containing a comparatively high 9 grams of net carbs per cup. Some great alternatives include raw or cooked celery, broccoli and cauliflower.
You May Also Like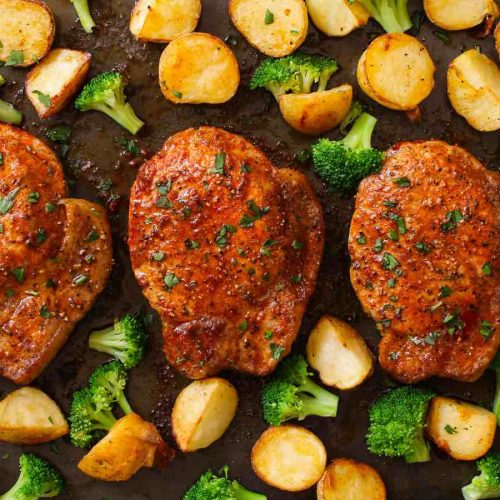 30 Easy Keto Recipes (Baked Boneless Pork Chops Recipe & More)
Baked boneless pork chops are one of my favorite keto dinner recipes. They're easy to make, tender and juicy with a flavorful dry rub seasoning.
Ingredients
4

boneless pork chops

1-inch thick

2

tablespoons

olive oil

1

teaspoon

paprika

1 ½

teaspoons

garlic powder

1 ½

teaspoons

salt

1

teaspoon

black pepper
Instructions
Preheat oven to 400°F. Lightly grease a rimmed baking sheet with vegetable oil and set aside.

In a small bowl combine paprika, garlic powder, salt, and black pepper.

Pat dry the pork chops with paper towels. Rub them with oil, and then rub the seasoning mixture over all sides of each pork chop.

Place them on the baking in a single layer.

Cover the pork chops loosely with aluminum foil and bake for about 15 minutes until the internal temperature reads 145°F.

Remove from oven. Let them rest for about 5 minutes and serve.
Tried this recipe?
Follow or tag us on Pinterest @izzycooking