Peppered cowskin popularly known as ponmo is a popular Nigerian cuisine prepared and eaten at drinking joints and beer- parlours. it is a delicious spicy chop made from processed cowskin with it's aroma that will make you come for more. it's spicy, peppery, soft and a delicious dish can be diluted with a bottle of beer for it's hot and sticky taste.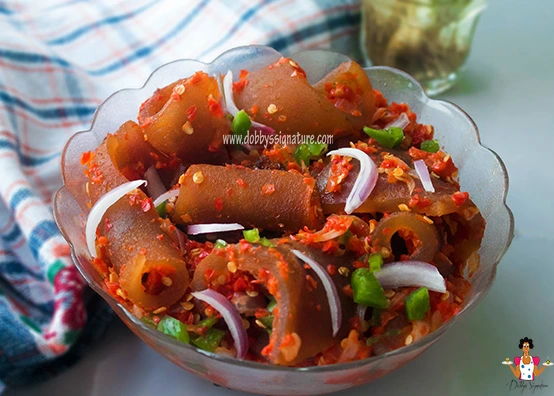 This dish is usually eaten in crowded ceremonies, festivals and parties. it will leave you caving for more regardless of how hot your tongue will be burning.
The peppered ponmo recipe uses a lot of pepper to make it more tasty and can be garnished with onions and ugba for refreshment.
Ingredients
450g of ponmo
I medium onion
6 yellow fresh peppers granted
6 red fresh peppers granted
1 seasoning cube
1 cooking spoon of palm oil
Salt
Procedures
1. Wash ponmo properly to remove dirt, slice and set aside.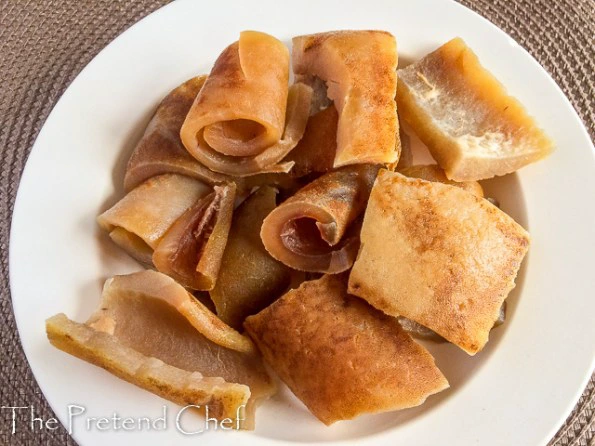 2. Place pot on cooker, add ponmo, add water and salt. cook on medium heat until soft.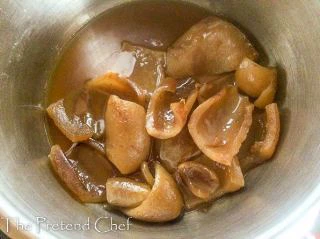 3. Bring down from cooker, separate ponmo from stock and put in a different plate.
4. Place a dry pan on heat, add palm oil and when hot add the granted peppers and chopped onion and fry.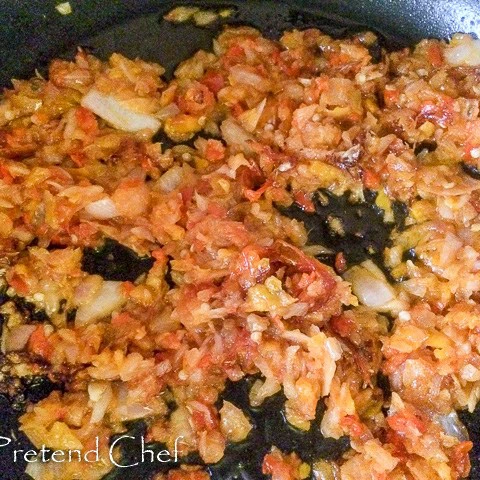 5. Fry until less visible.
6. Add ponmo, seasoning cube and stir, fry for 5 minutes.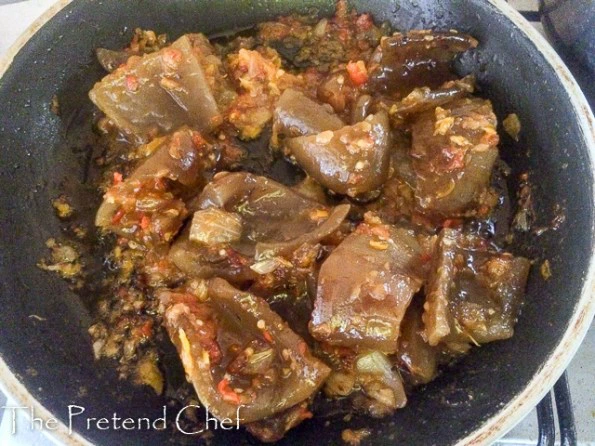 7. Add ponmo stock.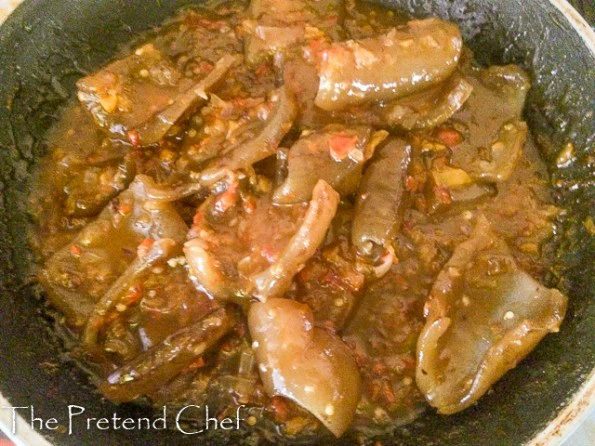 8. Add salt and stir, leave for 2 minutes.
9. Stir to glue the ingredients to the ponmo and continue stirring for extra 2 minutes.
10. Put down from heat and serve hot.
Your peppered ponmo is ready, serve and enjoy.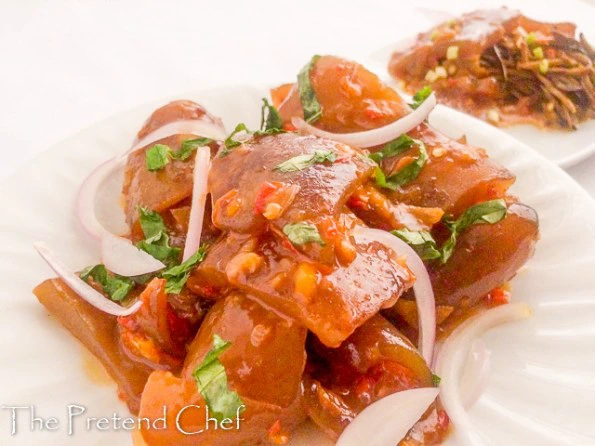 PHOTO CREDIT: The prentend chef.com
Hope you enjoyed this interesting article. Please do share, comment, like and follow up for more exciting updates.