Cooking Tips
8 easy and nutritious intercontinental dishes you can prepare for your family
Intercontinental foods are simply foods that can be found in many continents. For example, rice, corn, beans, yam and so on can be found in different continents, although there may be little variations and difference in the preparation method but they still serve the same purpose. In this article, I'll be showing you some healthy and delicious foods you can try out as soon as possible.
1. Corn soup
Corn soup as its name implies is a soup made with sweet corn. It is very delicious and healthy because corn is a source of fibre which every individual needs to maintain an healthy weight.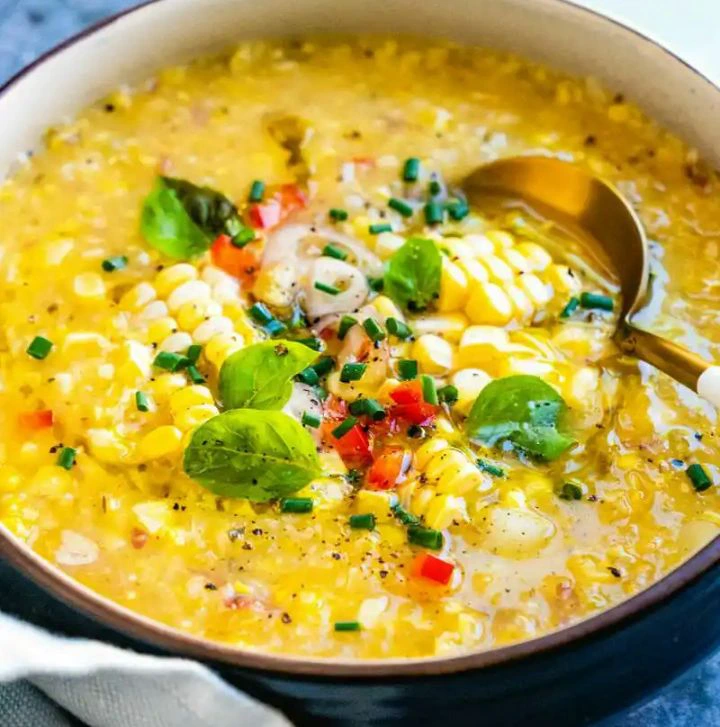 Photo credit: A couple cooks
2. Fried rice
Fried rice is a type of rice fried with different nutritious vegetables such as cabbage, green peas, green beans, carrots,  and so on.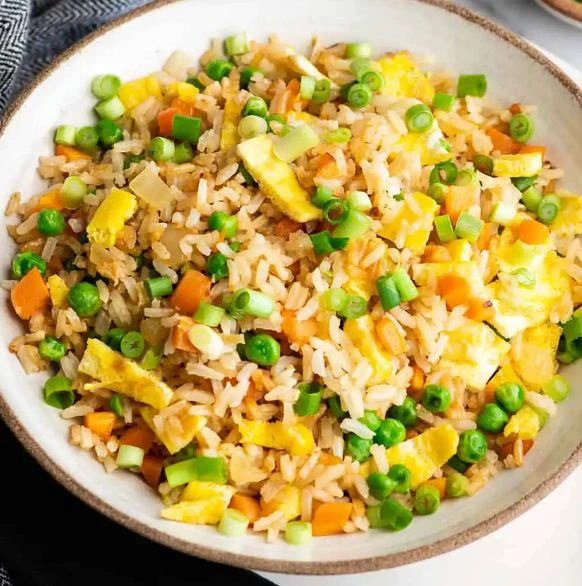 Photo credit: Joy food sunshine
3. Coconut rice
The rice is prepared by cooking it with coconut water, oil, flavour and coconut meat. The coconut aroma that will fill your kitchen when preparing this great delicacy is breathtaking. Remember that coconut is a type of fruit which contain edible fat and enough fibre, therefore its healthy for consumption.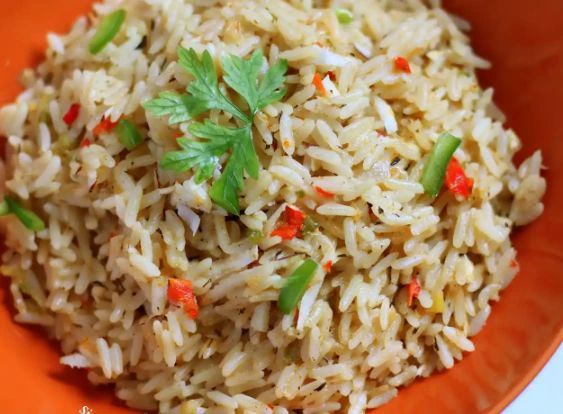 Photo credit: Sisi Yemmie
4. Potato salad
Potatoes are enriched with vital nutrients. Potato salad is prepared by mixing boiled and marshed potatoes in mayonnaise and other veggies. Enjoy it!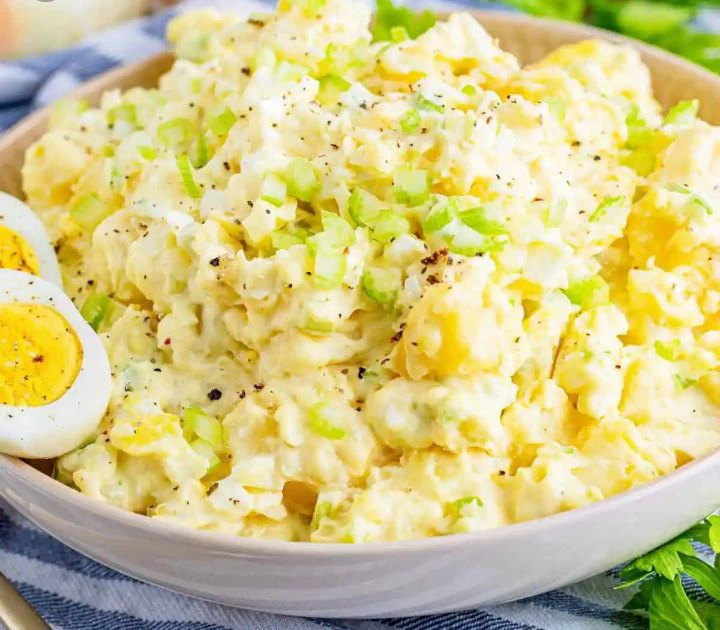 Photo credit: The country cook
5. Bread sandwich and fruit beverage
Many sandwich usually have bread as its outer cover with veggies fillings. Bread is a source of carbohydrate which provide energy, while veggies is loaded with essential vitamins and minerals. Fruit beverage can be served to make it unique and more healthy.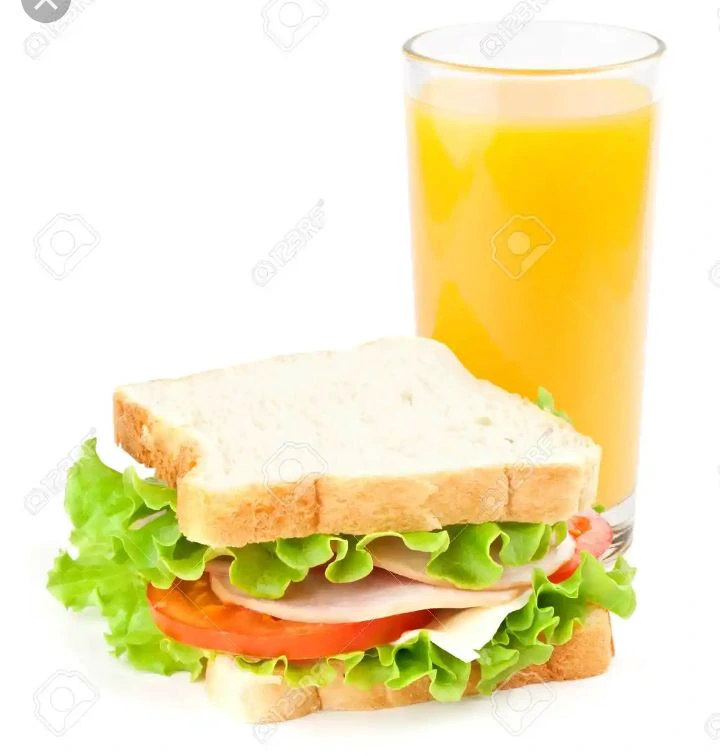 Photo credit: 123RF
6. Buffalo chicken spaghetti squash
This recipe is simple to make although with little variations in different regions. It is prepared by baking spagetti squash and shredded chicken with other veggies.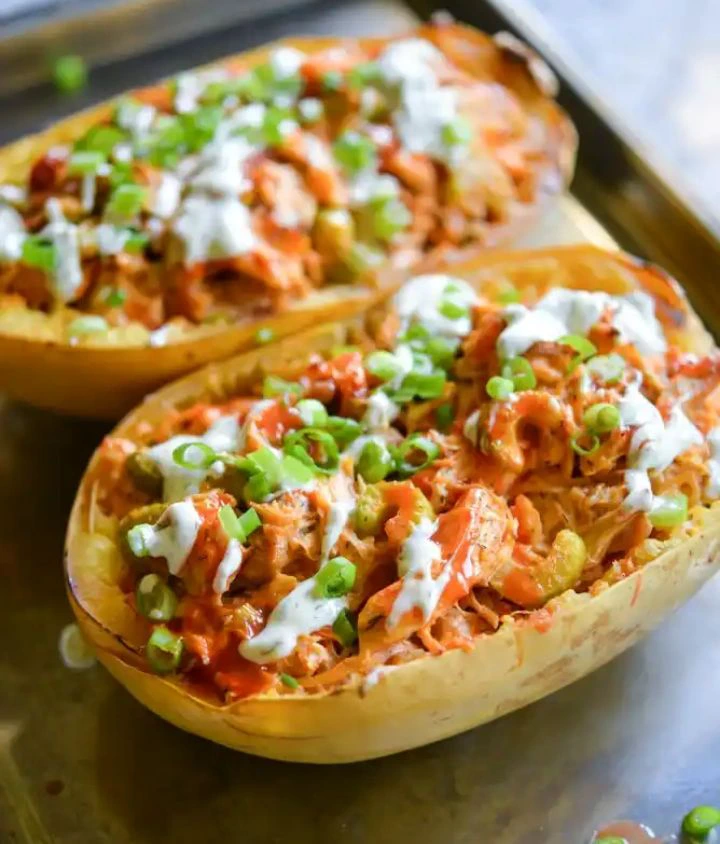 Photo credit: Fed and fit
7. Shrimp asparagus pasta
It is prepared by mixing shrimps, asparagus and different herbs and spices in cream which is later stirred with cooked pasta. Asparagus is very healthy and shrimp is a source of animal protein.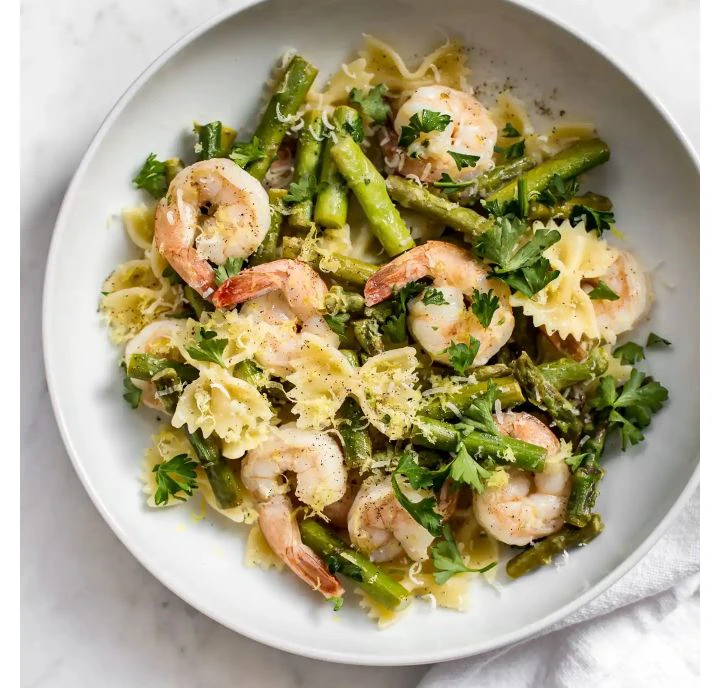 Photo credit: Salt and Lavender
8. Brown basmati rice recipe with vegetable
Brown basmati rice is a very healthy long grain rice which is consumed in many parts of the world. It becomes more nutritious when combined with veggies.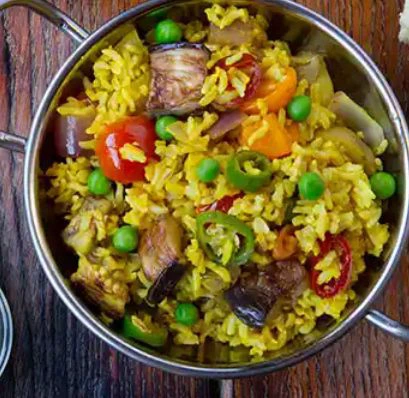 Photo credit: Woodland foods
Note that you can buy the ingredients for this recipes in stores and supermarkets of your choice.
Hope you like the above recipes and you can try out some of them. You can also forward to families and friends for them to see. Always remember to eat and stay healthy! Thanks for reading.