Recipes
5 types of breakfast and their health benefits
Breakfast, the first meal of the day, has been described as a crucial meal that should not be missed. It is critical to consume nutritious foods that will help to build the body throughout the day. The advantages of eating a nutritious breakfast are discussed below for better health.
Breakfast Has A Lot Of Health Benefits.
1. Breakfast gives the body the energy it needs, causing people to be more active. It also benefits the heart.
2. Breakfast increases metabolism, which helps to boost brain power.
3. Breakfast provides the body with the vitamins and minerals it requires throughout the day.
3. Breakfast contributes to a healthy weight. This is because eating frequently will help you avoid overeating and problems like obesity.
4. Breakfast encourages schoolchildren to do better in class. They will be upbeat as they begin the day's job, which may result in improved performance.
These are just a handful of the many health advantages of eating breakfast. I'll give you some ideas for a nutritious breakfast.
1. Cake Beans With Pap.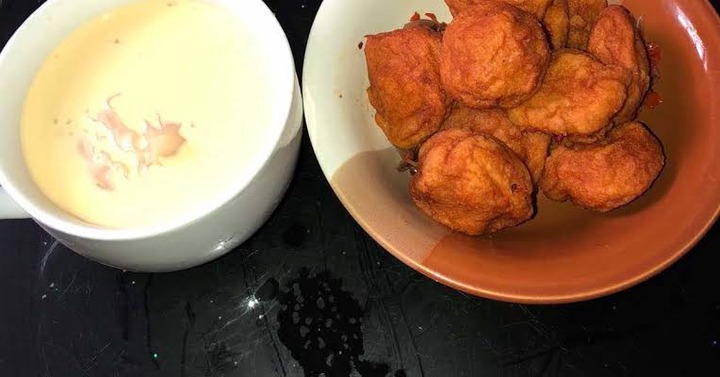 Photo Credit: Cookpad
Pap, also called as Koko, ogi, or akamu in Nigeria, is a whole grain dish cooked using corn, millet, and guinea corn. Pap is high in fiber and hence beneficial to the body; also, beans cake is an excellent source of plant protein.
2. Moi Moi And Custard.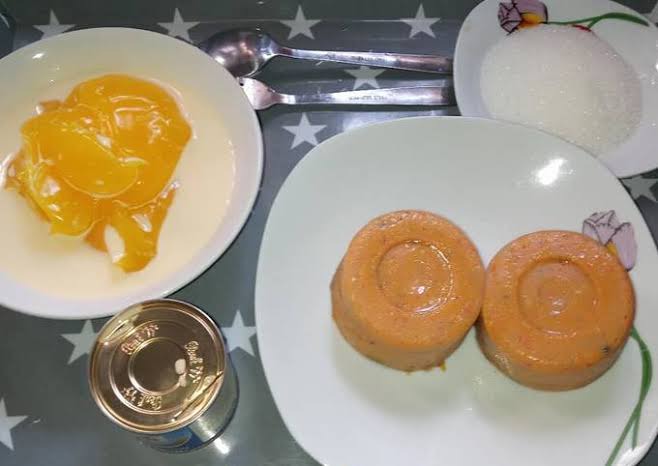 Photo Credit: Cookpad
Moi moi is a natural protein that is necessary for human health. Custard can also be replaced with pap.
3. Sandwich And Beverage.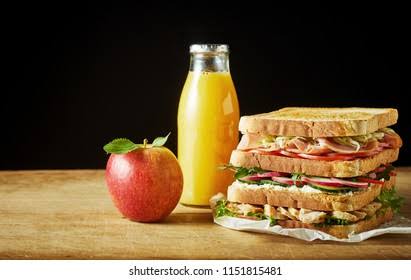 This is a great meal to eat first thing in the morning because bread is a good source of carbohydrate, which will provide you with the energy you need for the day.
4. Plantain And Stewed Beans.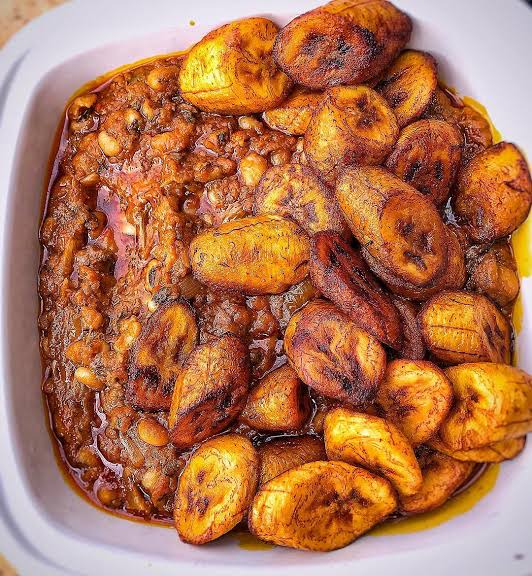 Photo Credit: Thedreamafrica
5. Pancake.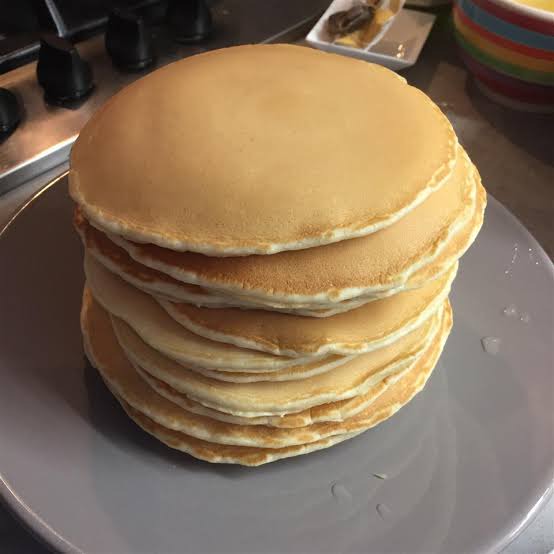 Photo Credit: Allrecipes
Source: Nationaldailyng